Square Enix Reveal Plans For 4 New Final Fantasy XV Episodes
---
---
---
Mike Sanders / 3 years ago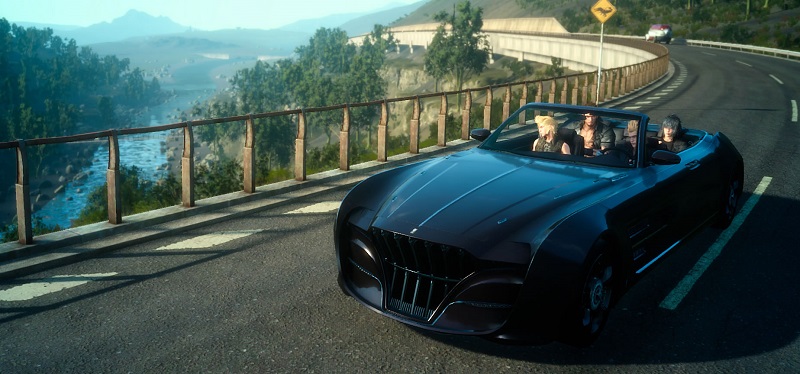 Square Enix Promise For Final Fantasy XV content for 2019
I think it's fairly safe to say that the PC release of Final Fantasy XV has been a massive success. Bringing with it an astounding level of graphical performance, it is, if nothing else, likely one of the best looking games around at the moment. With this success, it seems clear that Square Enix does not want to rest on their laurels.
As such, in a report via Polygon, they have revealed plans to release 4 new episodic releases for Final Fantasy XV in 2019.
More content!
More content is always a good thing, but that being said, it's not as if Final Fantasy XV isn't a pretty huge game as it is. So far I'm around 20 hours into the game and loving it, although as if often the way with RPG games, I'm getting far too distracted on side quests that I expect I've at least got another 60 hours before I'm done with this game.
As well as new content that will be released, Square Enix has outlined the upcoming episodes.
Episode I: Ardyn — "The Conflict of the Sage"
This story portrays the struggles of Ardyn. Witness the resentment he harbored towards Lucis for over 2,000 years and his clashes with the Astrals.
Episode Side Story: Aranea — "The Beginning of the End"
A side-story about the Starscourge depicted from the Niflheim's perspective. The final day of the Empire turns out to be Aranea's worst day.
Episode II: Lunafreya — "The Choice of Freedom"
This story's about Luna's fate, which not even death can free her from. Her battle to save the one she loves overturns the destiny dealt with the Lucian King.
Episode III: Noctis — "The Final Strike"
Parting ways with the Astrals, Noctis embarks upon his final battle in order to attain the ideal future for all his people.
Will this be paid DLC?
Nope. Well, at least it shouldn't be for PC owners. Square Enix has been pretty clear in the past that any additional content to the Windows Edition will be free.
It will, however, if nothing else, give us a significantly more time to spend on Final Fantasy XV. Ni No Kuni 2, I swear I will get around to you eventually!
What do you think? Pleased with the news? Are you enjoying Final Fantasy XV? – Let us know in the comments!