Star Wars Fighters Proven To Be Bad At Flying
---
---
---
Mike Sanders / 5 years ago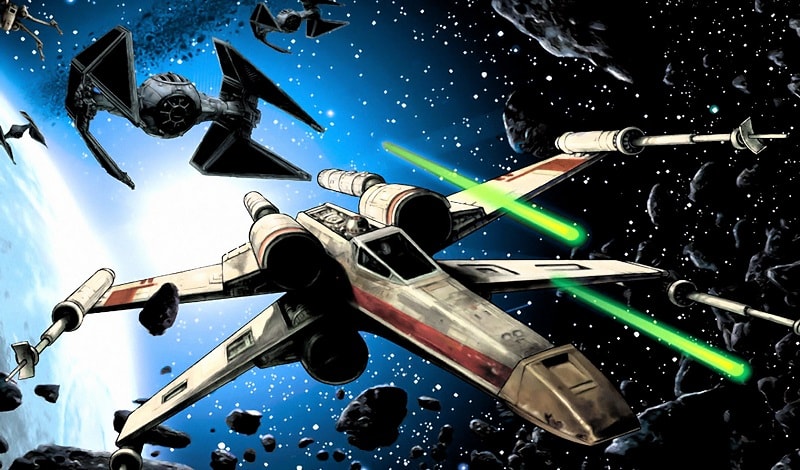 Aerodynamics Software Proves The Star Wars X-Wing and Tie Fighters Are Bad At Flying
In science fiction, there are very few spacecraft more iconic than the X-Wing and Tie Fighter. Ok, with the exception of those from Star Trek and, of course, the Millenium Falcon. It seems, however, that despite looking good, the X-Wing and Tie Fighters specifically might be pretty awful at actually flying.
A YouTuber has posted a video showing that both of these crafts would actually be pretty awful at flying through an atmosphere. Therefore, them gracefully leaving the surface of a planet might be a little artistic license.
Both Are Essentially Flying Bricks
EC Henry posted a YouTube video in which he uploaded the Star Wars aircraft into an aerodynamic software program. From this, he was able to determine that specifically, the X-Wing and Tie Fighters would be pretty awful at flying in an atmosphere. The tests showed that both vehicles essentially have very little going for them in terms of flying. The Tie Fighter specifically is no better than putting wings on a brick.
https://youtu.be/PilQTjw1Qis
In the test, he checked our pretty much all of the rebel and empire fighting craft and found that in general, while they might look impressive, very few would do well flying on a planet. I must confess, however, that I am a little disappointed he didn't test out the Millenium Falcon.
They Fly In Space Though!
Yes, true, of all the fighters they are primarily designed to fly in space and as such air resistance is a bit of a pointless area. If nothing else though, it does prove that in terms of flying and landing on planets, these crafts would not be anywhere near as maneuvrable or graceful as they are zipping around Battle Cruisers.
What do you think? Impressed with the work that went into this video? – Let us know in the comments!