Star Wars Holochess Creator Hits Kickstarter to Fund New Game
---
---
---
Gareth Andrews / 5 years ago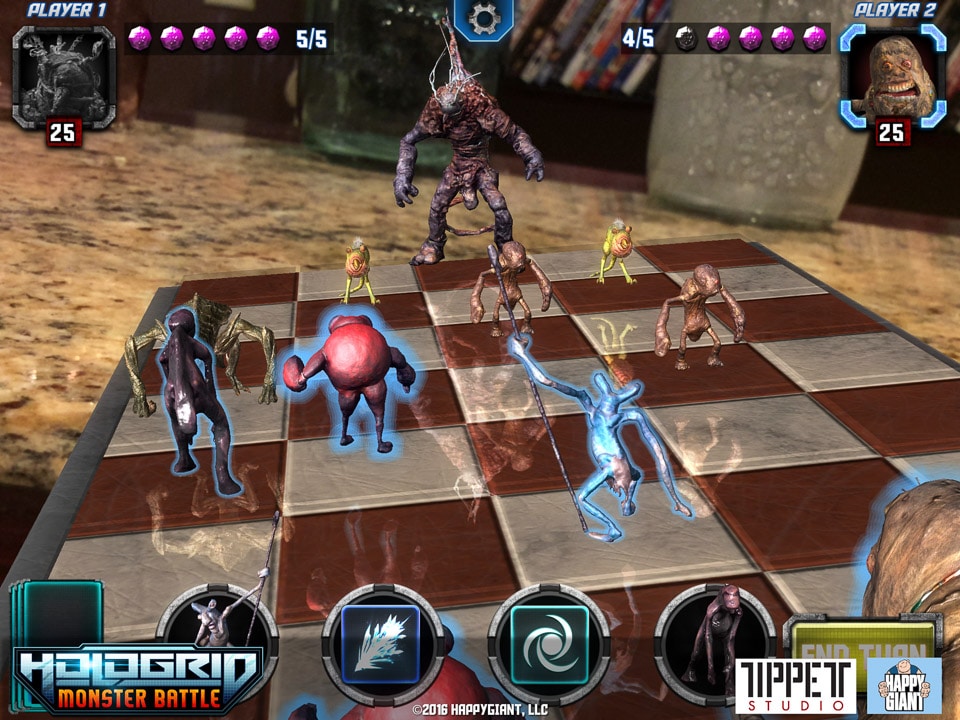 When it comes to sci-fi games, there are a few that shine as iconic around the world. The 3D chess that featured in Star Trek and another variation of chess made famous by Star Wars, holochess, are known to many and people have even recreated and started to play the games. The creator behind holochess, Phil Tippett, is looking to create his new game with the help of Kickstarter.
HoloGrid: Monster Battle is a game based on the iconic holochess and uses augmented reality to create a board game with monsters looking to battle their way through the enemy lines. With $30 grabbing you the full game, you can enjoy the games app thanks to a physical game board, 2 packs of cards to play the AR game and a custom stand for your tablet or phone.
The games stretch goals will allow players to enjoy new minions, spells, and champions while reaching a total of $750k will enable the developers to include the game on the PC platform, while a million dollars will move the game to AR and VR systems like Meta Spaceglasses and the Oculus Rift.
The game looks to be in beta by August with the game released in November for backers before going live for retailers in time for Christmas. You can find and back the Kickstarter here.