Star Wars: Squadrons Goes Free on the Epic Games Store!
---
---
---
Mike Sanders / 2 days ago
With the end of the work week (very nearly) upon us, I daresay many of you are already planning out what you might be getting up to in terms of your weekend gaming options. – If you are, however, struggling to find anything to get your attention then you're going to want to check this out. Coming as part of the latest Epic Games Store giveaway, for this week you can claim, own, and keep forever a copy of the truly incredible Star Wars: Squadrons!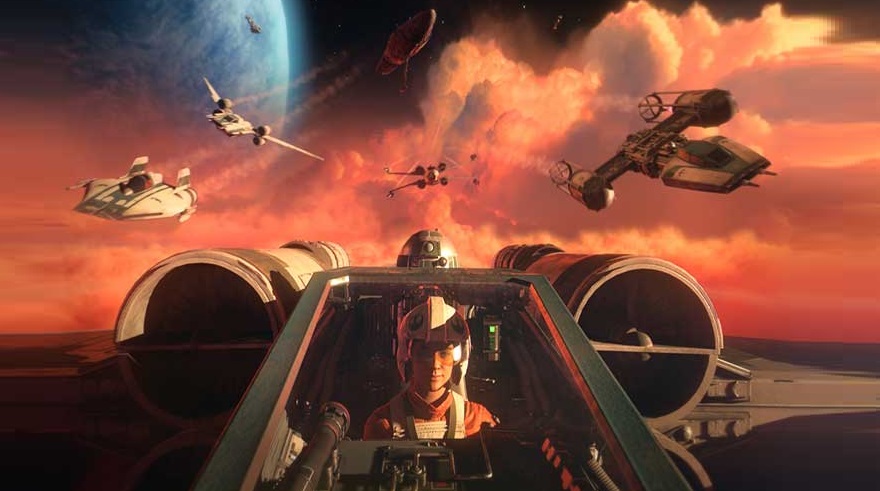 Star Wars: Squadrons – Free on the EGS!
Star Wars: Squadrons is, without a doubt, a truly excellent game and while a little bit brief in terms of overall scope, there's definitely more than enough here to keep you thoroughly entertained and engaged throughout the entire weekend! – And better still, courtesy of the Epic Games Store, it's absolutely free!
Nope, not a free weekend. Not a free week. Presuming you claim your copy before December 1st, this is yours to have forever!
Where Can I Learn More?
While this certainly sounds fantastic (and it really is) it should, of course, be noted that it does come with a couple of caveats. Firstly, you need to both install the Epic Games Store launcher and have an account registered with them. We only mention this because we know a lot of people in our community who (for reasons I've never entirely determined) absolutely hate the EGS.
Secondly though, despite being available on the EGS, you will also need to install the EA launcher because… Well, EA I guess!
If you would, however, like to learn more, you should easily find Star Wars: Squadrons listed on the Epic Games Stores' app front page, or, alternative, you can visit the official website via the link here!
What do you think? – Let us know in the comments!