Steam Launch Plans To Bring Back Flash Sales
---
---
---
Mike Sanders / 5 years ago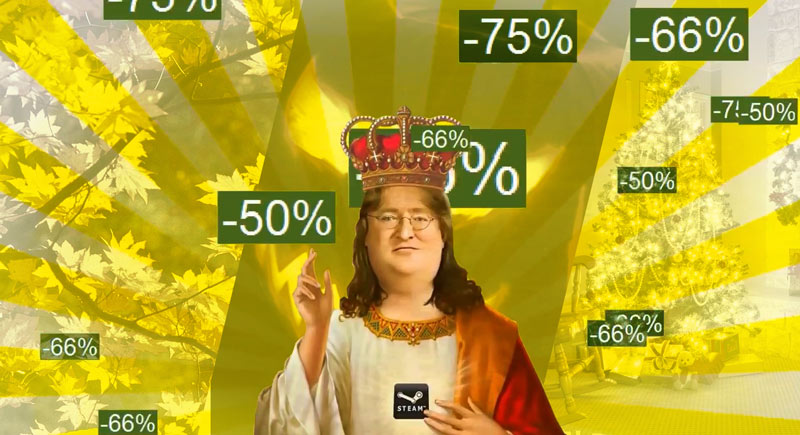 Steam To Bring Back Flash Sales
The Steam sales are some of the biggest events in the gaming calendar for PC owners. Offering some big discounts on games across a wide variety, compulsive purchases are the order of the day! One of the biggest factors in the event used to be the 'flash sales'. A temporary discount on a game which usually ran from 6 to 12 hours.
These 'flash' sales would be fast paced and varied and ran in addition to the main sale as a whole. A little over a year ago though, Steam decided that they no longer wanted to operate flash sales. They felt that these were a little counterproductive and limited based on the short amount of time they ran. Following a Twitter post though, it seems that Steam is going to be bringing them back!
Why Are They Returning?
Despite Valve's opinion of flash sales, I think they were rather popular amongst the community. There was always a level of anticipation to see what would come next. In addition, rather than coming across as part of the sale, they felt more like a happy like bonus offer tacked onto it for a temporary time. In brief, I think Valve misread the user's opinion of them.
I've just been informed that @steam_games Flash Sales are returning, with a twist. Devs can chose for the sales to last 6, 8, 10 or 12 hours, shaking up sales almost every hour, and making sales feel more like an event again. pic.twitter.com/zbGtKYQBCt

— Tyler McVicker (@Tyler_McV) August 3, 2018
While the flash sale might be just a cheap advertising trick, it did work. More so, people didn't really mind it either. The quick paced nature of the sale made the event as a whole feel a little bit more special. Since the removal, sales have just felt a little boring. You know exactly what's on offer on day 1 and have 2 weeks of the same thing.
When will flash sales return?
The next Steam sale isn't due until October 29th as part of the Halloween event. While this event is usually more angled towards horror games (duh!) they do still offer regular games in the promotion. Given that this is just under 3 months away, it seems likely that they will return for this event. Personally, I think it's a good call too.
What do you think? – Let us know in the comments!