Steam Hardware Survey Results Show Our First Next-Gen GPU Finally Make the List!
---
---
---
Mike Sanders / 4 months ago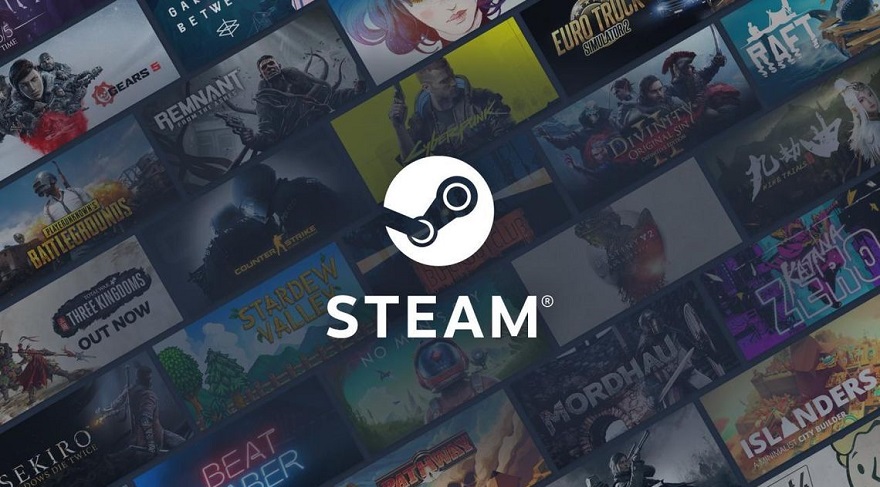 As we've noted many times in the past, the Steam Hardware Survey is not the last and definitive word in consumer hardware trends. It is, however, one of the best resources we have in terms of, roughly speaking, seeing which way the hardware wind is blowing. – Following the publication of their latest January results, therefore, what do we have to mull over this time?
Well, Windows 11 continues to see growth in the gaming community. AMD has made some gains in the processor market share. Perhaps most interestingly, however, we have our first 'next-gen' GPU make an appearance in the graphics card ownership list. And in something of a moderate surprise (to some at least) it's the Nvidia GeForce RTX 4090!
Steam Hardware Survey – January 2022
Starting off with operating systems, although Windows 11 continues to find little traction with general consumers, it seems that gamers are more and more willing to make the move (even if it is, admittedly, somewhat grudgingly) with its market share on the Steam Hardware Survey having finally cracked, and exceeded, the 30% mark!
What about processors though? Well, while the Ryzen 7000 platform hasn't made a huge impact on consumers (predominantly due to the transitional cost), it seems that AMD is still on its mostly upward trend. Albeit, we have seen information suggesting that, perhaps surprisingly, this might be getting predominantly led by some pretty nice price cuts on AM4 socket models such as, merely for example, the 5800 X3D.
Overall though, AMD should be pretty happy with this.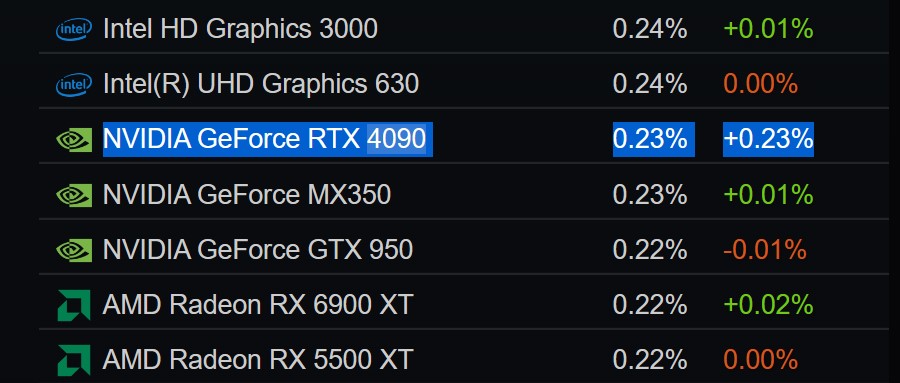 Graphics cards, however, is where things get really interesting. While only down in something around 50th place, we have our first official entry from the 'next-gen' (now current-gen I suppose) graphics card series. Yep, despite its eye-watering price tag, the Nvidia GeForce RTX 4090 has officially hit the Steam Hardware Survey currently making it the only 40XX GPU on the list.
And just in case you were wondering, which I'm sure you are, no, there isn't a Radeon RX 7900 XT or XTX there. Well, not yet at least.
If you do, however, want to take a deeper dive into this latest Steam Hardware Survey, click on the link here!
What do you think though? – Let us know in the comments!