Steam Hits Another New Concurrent User Record!
---
---
---
Mike Sanders / 7 months ago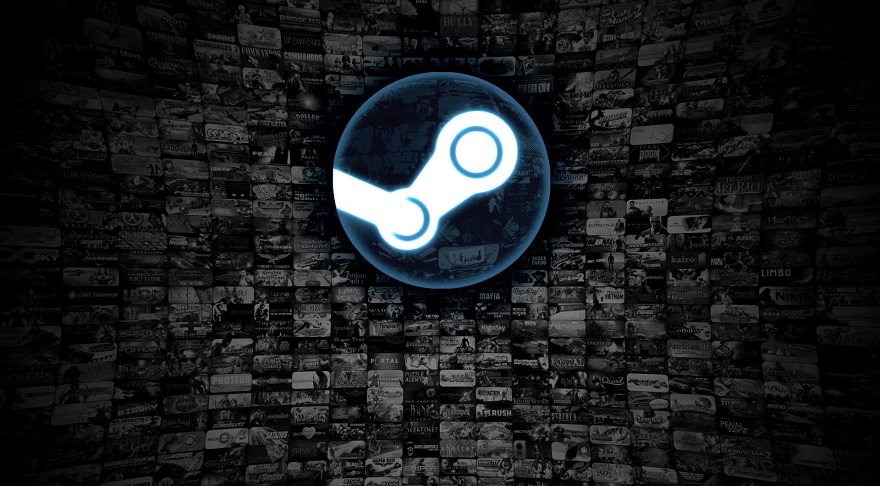 Were you logged into Steam early yesterday afternoon? At around 2-3 pm? No, it doesn't matter if you were playing anything or not, you just had to be logged in somewhere. – If the answer is yes, then congratulations! Why? Well, following the latest update to their database you are officially part of the latest concurrent user record as the highly-popular PC platform just hit an amazing 28,230,661 people being logged into their service at the exact same moment!
Steam Hits New Concurrent Record
Yes, Steam had over 28 million people logged in yesterday afternoon! – The figure, however, is, of course, largely down to two key factors. Firstly, the continued growth of PC gaming (more PC gamers clearly equals more people requiring Steam sooner or later), but more so, with the new omicron variant causing even more continued COVID-19 related complications, people are having to find something to do to pass the time.
Just to highlight the expansion of PC gaming and Steam, however, it should be noted that back in January 2019, the peak figure seen for that month was just(?) 17.6 million. In other words, within less than 3 years, Steam has managed to attract itself, at least in theory, over 10 million new users!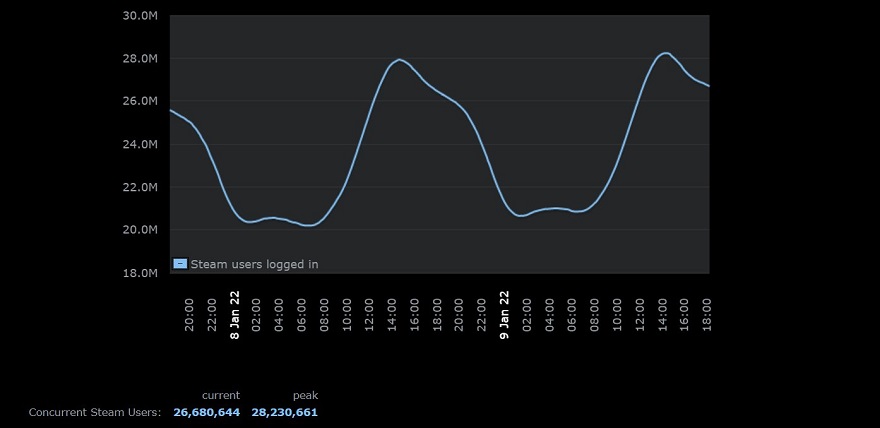 Don't Expect This Record to Last!
This is, roughly speaking, and going entirely off memory, around the 3rd time within the last 6-months that the Steam concurrent player record has been broken. And just to put this into context, for many years prior, this was usually only restricted to happening once or twice every 12-months! – With more and more people turning to PC gaming, even despite the increased costs and hardware shortages, however, if this record isn't again broken before the end of next month, I'd be very much surprised.
As noted at the start though, if you were logged into Steam yesterday afternoon at around 2-3 PM, congratulations, you're officially a record breaker!
What do you think? – Let us know in the comments!