Steam to Ban Bullshots – In-Game Screenshots Only
---
---
---
Ashley Allen / 6 years ago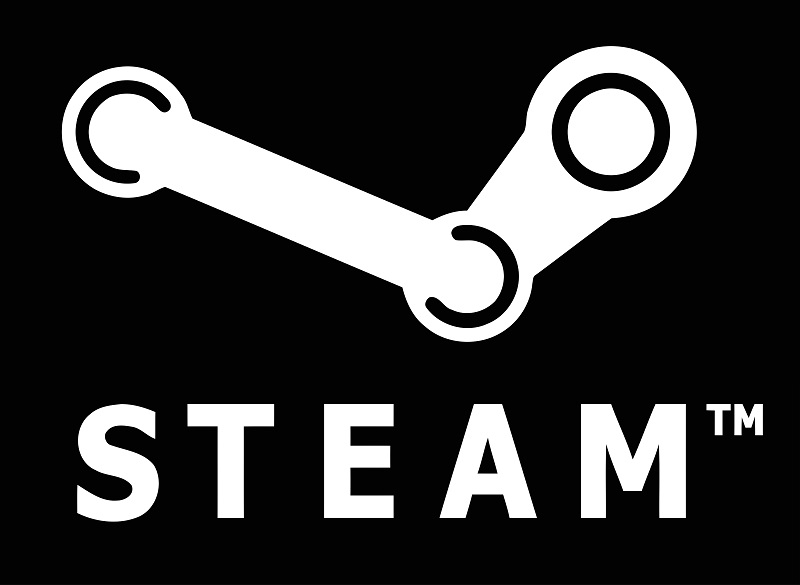 Valve has outlined a new policy regarding how developers are allowed to present their games on its Steam store pages, effectively banning bullshots and requiring genuine, untampered in-game screenshots instead.
Bullshots – doctored, edited, or retouched screenshots of a game, purported or implied to be in-game images – have been around for a while, and have always been a source of controversy, with accusations levelled at developers that they are intentionally misleading customers; Hello Games' visual publicity for No Man's Sky was one of the most recent examples.
The new Valve policy has been posted to the SteamWorks developer forums (via Eurogamer):
"Regardless of the content in your game, please make sure that images uploaded to the 'screenshot' section of your store page are actually screenshots of your game.

We haven't been super crisp on guidelines for screenshots in the past, so we'd like to take this opportunity to clarify some rules in this space. When the 'screenshot' section of a store page is used for images other than screenshots that depict the game, it can make it harder for customers to understand what the product is that they are looking at. Additionally, we're going to start showing game screenshots in more places as described above, and these images need to be able to represent the game.

We ask that any images you upload to the 'screenshot' section of your store page should be screenshots that show your game. This means avoiding using concept art, pre-rendered cinematic stills, or images that contain awards, marketing copy, or written product descriptions. Please show customers what your game is actually like to play." 
Valve itself has been guilty of using bullshots on Steam, admitting to egregious advertising of Dota 2: "Dota 2 is an example of where we were doing it wrong ourselves. We're now in the process of updating Dota 2 to use screenshots of the game rather than artwork," the company said, pointing to the following screenshot as an example: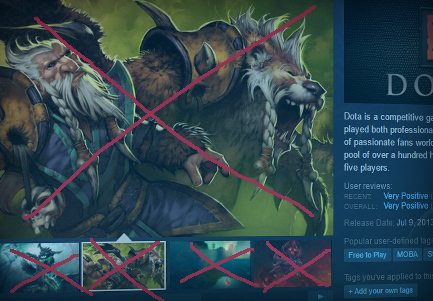 The new policy will come into effect when Steam's Discovery 2.0 update goes live in a few weeks.