Steelseries Siberia 200 Gaming Headset Review
---
---
---
Peter Donnell / 7 years ago
Introduction
---
The legendary Steelseries Siberia gaming headset returns, with almost a decade of being one of the most popular headset ranges on the market, SteelSeries are back with their latest edition, the Siberia 200. Following in the footsteps of its predecessors, the iconic design remains mostly unchanged, but that doesn't mean the headset isn't still improving with each iteration. If you've ever used any of the Siberia headset range over the years, you'll no doubt know why it has proven so popular, not only with at home gamers, but also a huge portion of the eSports and pro gaming community. The build quality, the comfortable fit, the competitive price and most importantly, the great performance are all just right, but will the latest edition improve or, at least, live up to the standards set by previous models?
Check out the new Show Your Colours promotional video from SteelSeries. If the video leaves you a little confused, it's more about their new customisation options, even if that's not really clear from the video. The Siberia 200 is available in a range of funky colours, although we'll just be taking a look at the iconic while model today.
Equipped with powerful 50mm Neodymium drivers, a good quality microphone and multi-format 3.5mm connectors, the Siberia 200 is ticking all the right boxes in terms of features. What's nice is that you can use the headset on PC, Mac, Mobile and PlayStation devices although anything that supports 3.5mm 4-pole or dual 3.mm cables will work just fine too.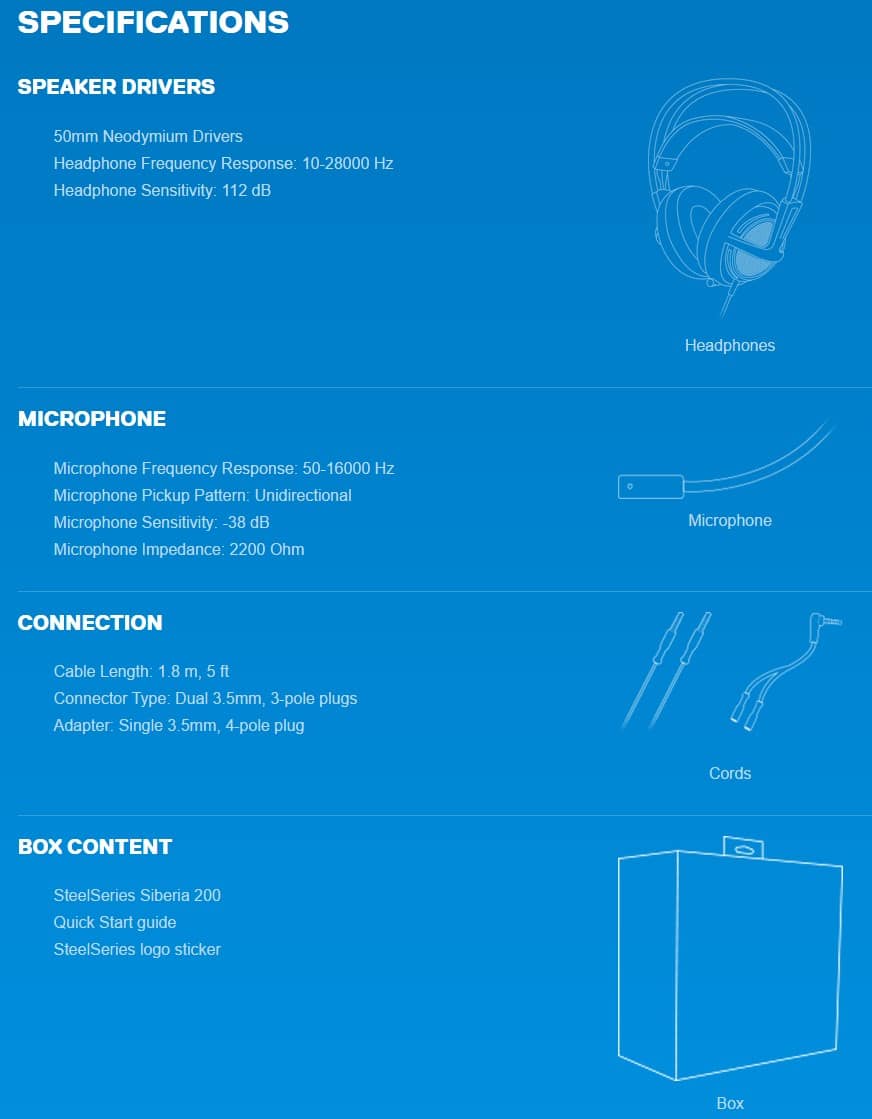 The packaging is nicely designed, with a great image of the headset on the front. Please ignore the crushed corner of the box, that's got a lot more to do with the courier than it does with Steelseries. At least if the headset is in one piece, we know it's well protected.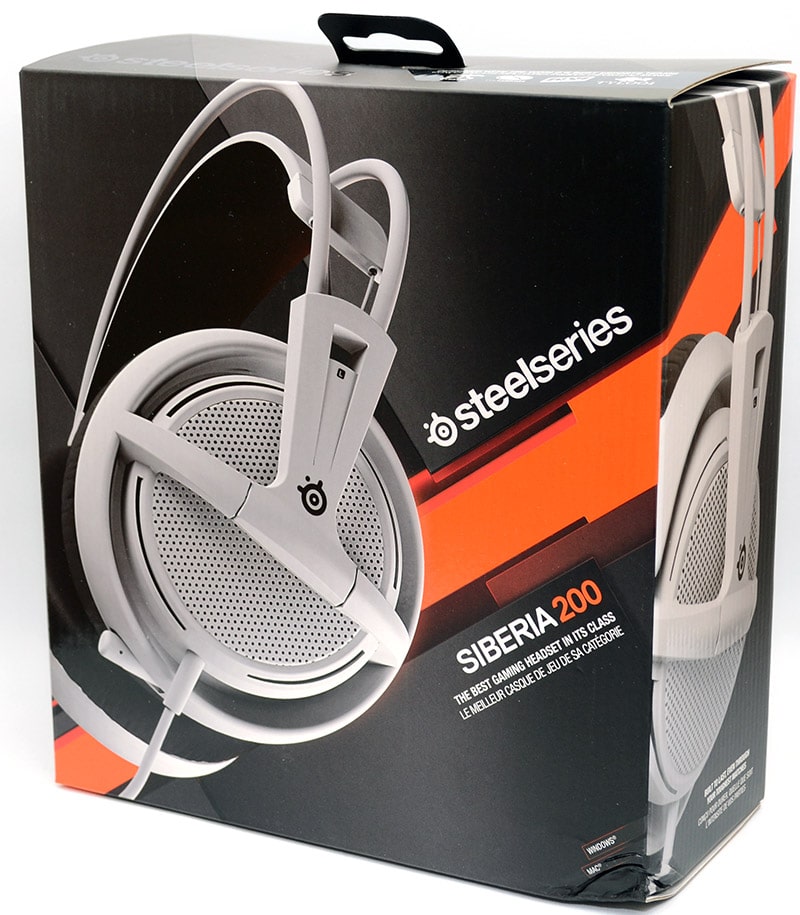 Around the back, you'll find a quick rundown of the main features, such as the lightweight and comfortable fit, auto adjusting headband, balanced drivers, in-line controller and improved cable design.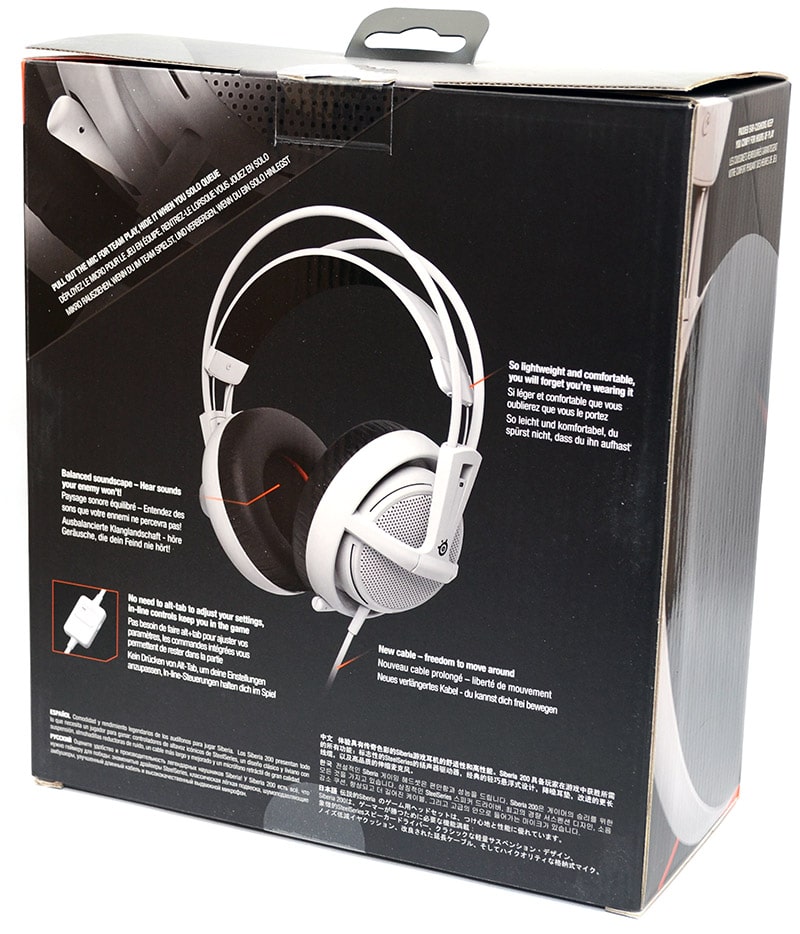 In the box, you'll find the hard-wired headset as well as a dual 3.5mm to single 3.5mm 4-pole adapter cable.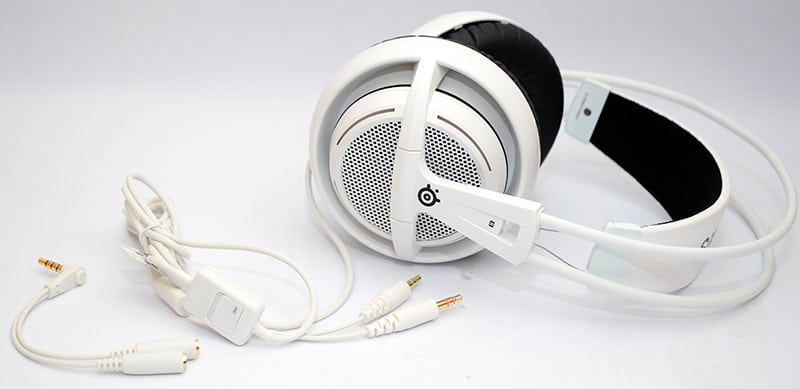 All cables come with a really nice quality rubber coating which should help prevent tangles and also looks pretty great too. All of the jacks are gold-plated too, so they shouldn't corrode or fade over the next few hundred years.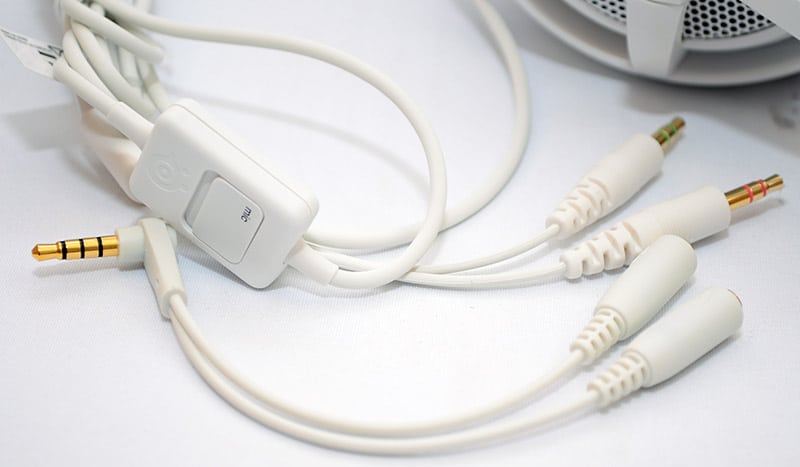 The in-line controller is pretty slim, but has a nice and large slide switch for the master microphone mute, with a clear red indicator so you can quickly see when it's muted. there's also a master volume wheel on the side.