SteelSeries Siberia V3 Gaming Headset Review
---
---
---
Peter Donnell / 6 years ago
Final Thoughts
---
Price
The SteelSeries Siberia V3 headset is a very affordable £59.99 from most major retailers and $99 from Newegg in the US. While that's not particularly cheap, it puts it inline with similar specification rival offerings such as the Turtle Beach Earforce Recon 320, Gigabyte H3X and the Roccat Kate XTD; all of which it competes with very well in terms of performance and design.
Overview
There's a lot to love about this headset, such as the super-lightweight design that rests very naturally on your headset, even more so thanks to the auto-adjusting headband design. It's also incredibly durable, with tough plastics and a flexible headband that can withstand a lot of twisting and pulling, but always springs back to its original shape. The audio quality is great and the drivers are nice and powerful and the fold away microphone is a welcome bonus for those that keep loosing their detachable boom microphones!
There's a one thing I don't like about this headset, but nothing to really put me off a potential purchase, as the build and sound quality are still my main focus for any headset. The V2 had a rather limited, but very welcome, volume dial and microphone mute button on an in-line controller, whereas the V3 has removed this feature completely. The Microphone mute is now located on the earcup, which is fine, but the volume dial is gone and that's a real shame; they should have given it dual volume dials for chat and game, not removed the old one completely.
Very little has changed in terms of design for the V3, it's still a great looking headset, but it's ever so slightly more refined than the V2; which is no bad thing. It's nice to see a headset in this price range that manages to look like a gaming headset, without looking like a rejected idea for one of the Iron Man suits, as so many gaming brands feel the need to make outlandish designs to appeal to this audience and SteelSeries have certainly given us a more professional looking product.
Pros
Great sound quality
Punchy bass
Retractable microphone
Auto-adjusting headband
Mobile and desktop cables included
Cons
In-line controller has been removed (compared to V2 headset)
No volume controls built-in
Neutral
Microphone is good, but could be better compared to some rival offerings at this price range
"The V3 continues the legacy of the Siberia with great style. It's well made, sounds great and looks fantastic, without being overly expensive, making this one of the better value for money mid-budget headsets availble today."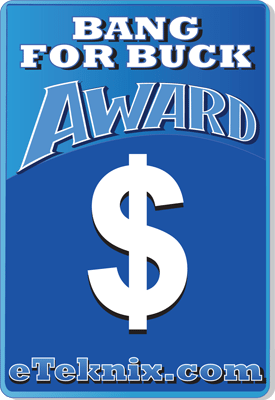 Thank you SteelSeries for providing us with this sample.