Street Fighter V Adds Schoolgirl Uniforms in Latest DLC
---
---
---
Ron Perillo / 6 years ago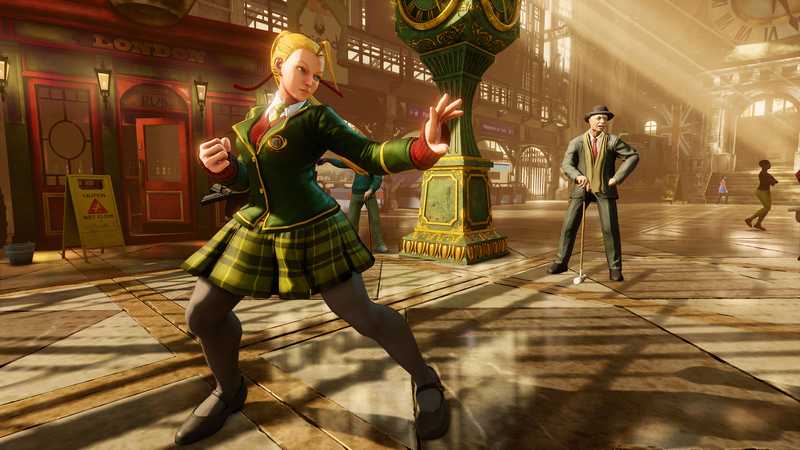 CAPCOM's flagship fighting game Street Fighter V is dropping another DLC set on Tuesday. This update brings quite a bit of new costume changes for many characters, plus new (old) music and a new stage. Cammy and new character Menat in particular get schoolgirl uniforms for the start of the academic year. Even Shadoloo character Ed gets one, although it is not quite the short plaid skirt that the girls get. He has khaki pants, a jumper vest and a monogrammed blazer instead.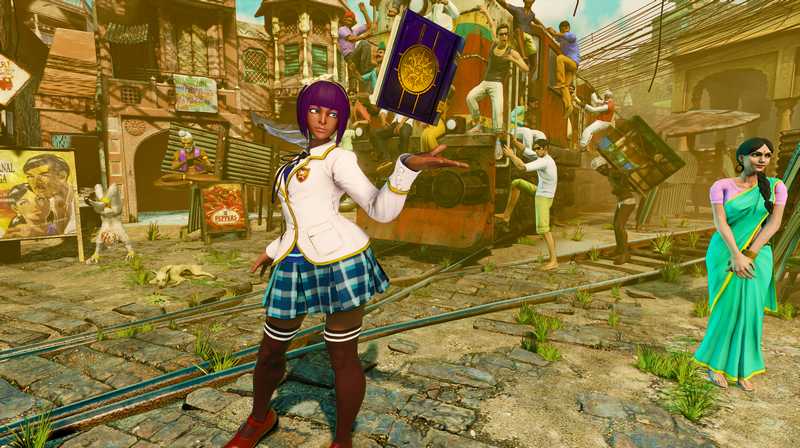 Extra Cammy Costumes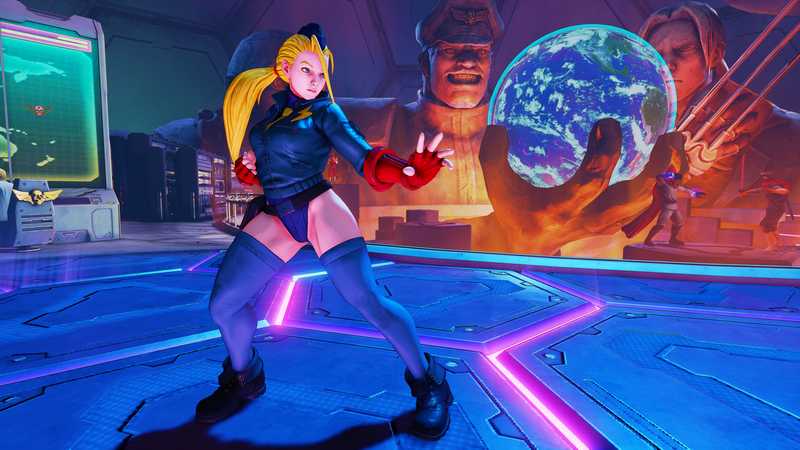 Cammy gets two extra costumes as well including her classic Dolls costume when she was M.Bison's bodyguard. She also gets a Nostalgia winter costume taken directly from her Street Fighter IV costume set. Although, I am not sure how effective it is for winter when she is not wearing any pants.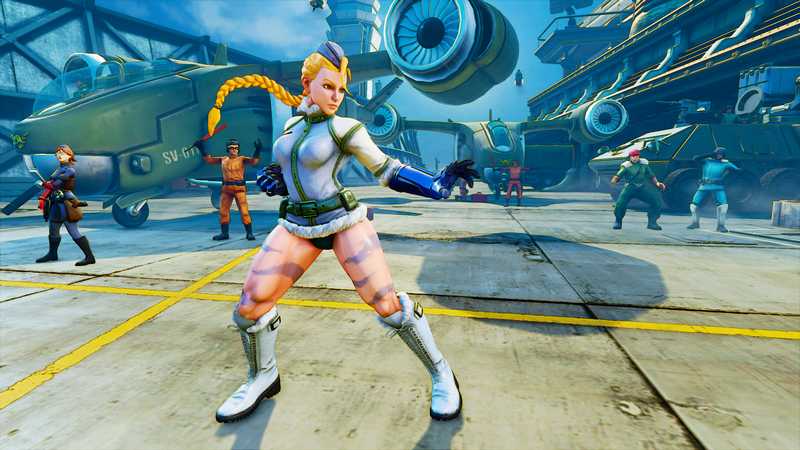 Extra Chun-Li Costumes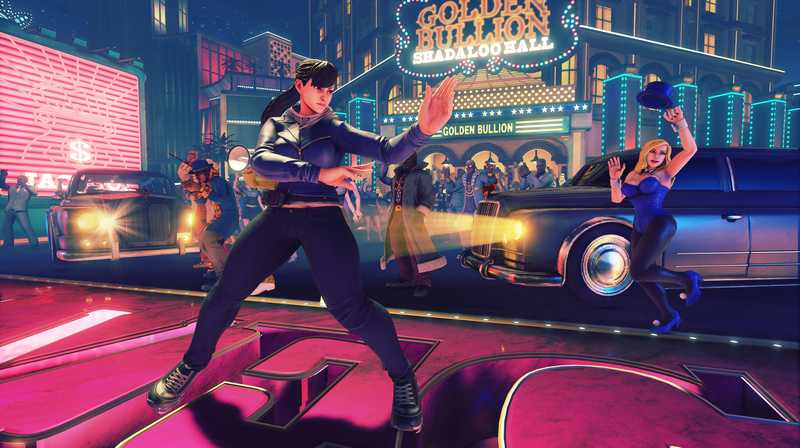 The first lady of Street Fighter also gets several new costume options. One is a new Interpol agent outfit, designed by AKIMAN himself. This is supposedly her undercover wear so she dons jeans, boots, a ponytail and a leather jacket.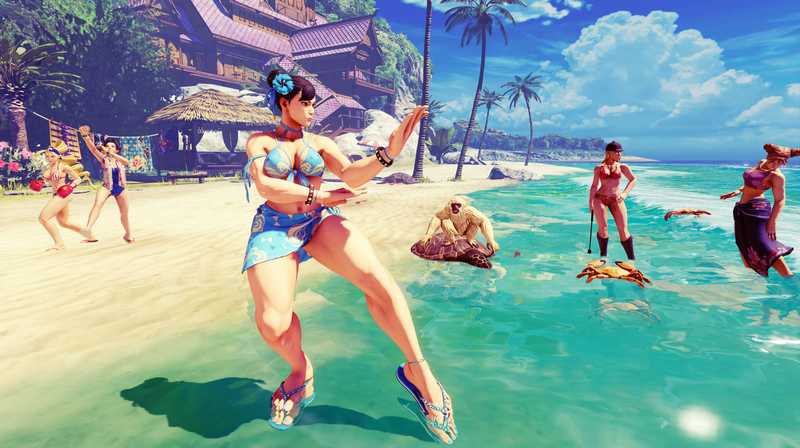 She also gets a new vacation outfit with bikini and flip-flops, perfect for the beach.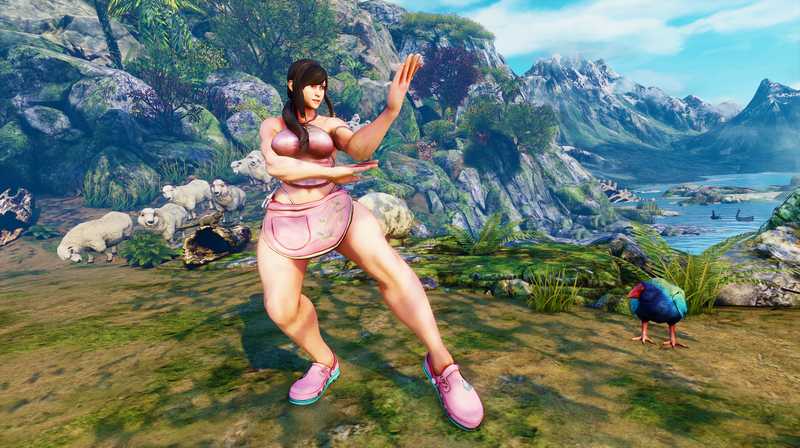 Her third option is something unusual. It appears to be a sexy pink sleepwear costume showing a lot of skin.
More Music and a New Street Fighter V Stage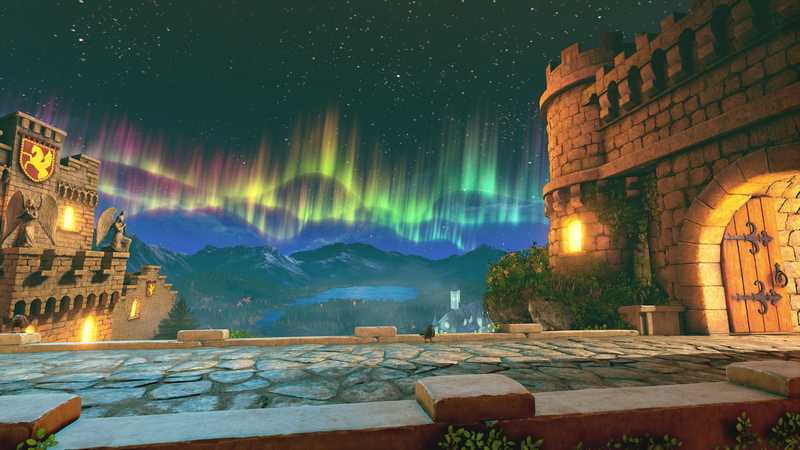 A classic stage from Street Fighter II: The New Challengers makes a return: Cammy's English Manor castle stage is back. Overlooking a sweeping landscape complete with the Northern Lights is the perfect setting to duke it out. Just don't get distracted by the scenery or new sexy costumes.
This stage will cost 70,000 Fight Money or $3.99/ €3.99 to purchase as a DLC. Additional background music for nostalgic fans are also available for the same price as the costume packs at $3.99/ €3.99. This includes the classic Street Fighter II themes which will fit nicely with this classic map.
In addition to these changes, users can also expect the return of the 2016 Halloween costume bundle. Last year's costumes consisted of Alex, Cammy, Nash, Necalli, Juri, Ryu, and Vega. All of these can also be purchased individually. The Spooky Arena stage is included in the bundle, as well. More Halloween Costumes to bring in the fright for Dhalsim, M. Bison, Urien, Birdie, and F.A.N.G! We've got a mummy, a demon, a sibling doppelganger (for all you Gill fans), a butcher, and a mad scientist to make your opponent cower in fear.