Street Fighter V is FREE to Play for a Week Starting December 11
---
---
---
Ron Perillo / 4 years ago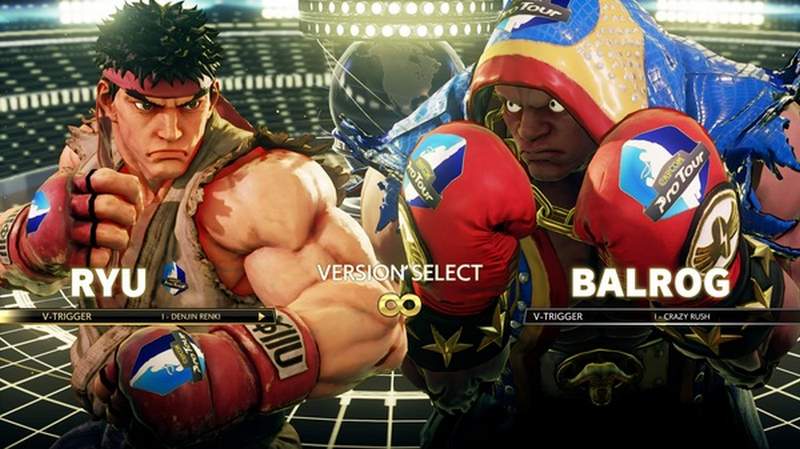 Street Fighter V Trial Week
CAPCOM is gearing up for Capcom Cup 2018, and to celebrate the occasion, they are offering Street Fighter V: Arcade Edition for free for an entire week. It will eventually end on December 18th. This will let PC and PS4 players who have not tried the game before experience it in person without paying. Furthermore, CAPCOM is making some DLC characters playable during this period.
What is Available for Players During This Period?
Since it is CAPCOM after all, this won't be a simple promotion without some limitations and caveats. While other companies would simply offer a real free week with all modes and characters enabled, CAPCOM is launching this event with severe limitations.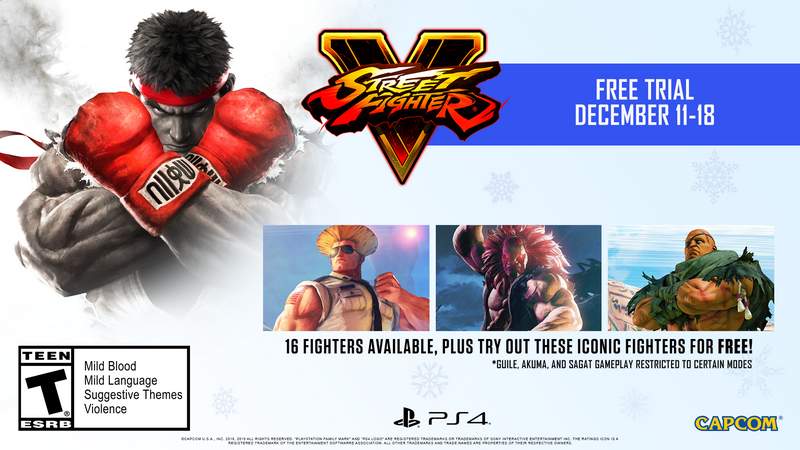 First, only 16 characters are playable instead of the full roster. Also, the DLC characters Guile, Akuma and Sagat will be restricted to only certain game modes. Arcade, Versus, Challenges and Training modes will be available.
Furthermore, CAPCOM is introducing Sponsored Content during this period.  Sponsored content will be displayed in several locations in-game to remind you about costumes, bundles, and the Capcom Pro Tour. When Sponsored Content is enabled, players can obtain additional Fight Money in Ranked and Casual Matches – these bonuses come with an upper limit. Here are the places where you will see Sponsored Content:
Costumes: Ad Style – Every character will have an Ad Style costume where the sponsored content will appear somewhere on their clothing or model
Loading Ads – A sponsor will appear in the versus screen before a battle – this will not affect loading screen times
Stage Ads – Some tournament stages feature a sponsor like the Ring of Power
Is There a Way to Not See the Sponsored Content?
Thankfully, CAPCOM is going to give players the option to disable this. If you'd rather not see Sponsored Content, you can easily turn this feature off by going into Battle Settings, which will give you the following options:
Sponsored Content Settings – Here, you can adjust the sponsored content settings. Turn sponsored content on to receive bonus Fight Money in Ranked and Casual Matches.
Sponsor Display – Turning the setting on allows you to access sponsored content such as Ad Style costumes.
Loading & Stage Ads – Selecting "on" gives you access to Stage and Loading Ads.