Supermicro X11SRA LGA2066 C422 Motherboard Review
---
---
---
Bohs Hansen / 5 years ago
Introduction, Specifications, and Packaging
---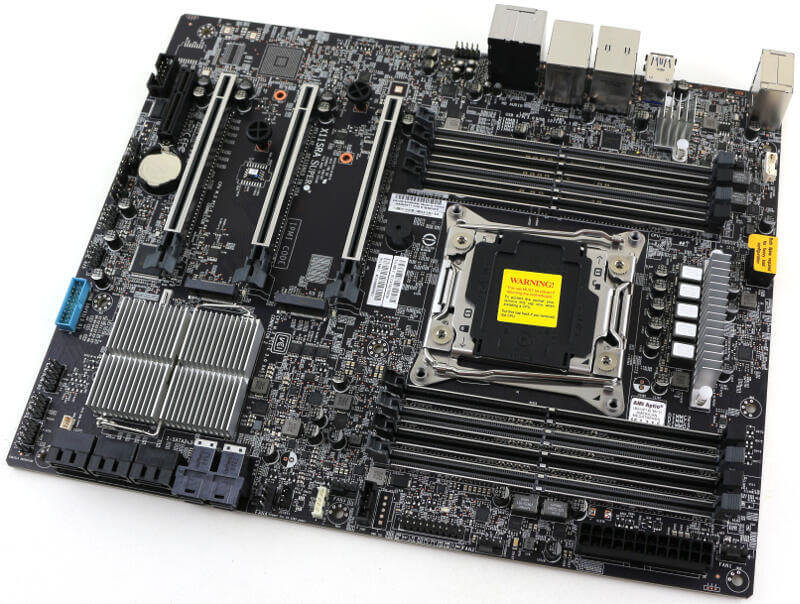 Today we continue to our reviews of the C422-based motherboards with Supermicro's X11SRA (product link). The LGA2066 takes a traditional approach to the design, but while that's true, it doesn't lack on features. The X11SRA comes with dual M.2 and dual U.2 as well as multi-Gigabit Ethernet – just to name a few things. There's no doubt that you can build a great workstation with the X11SRA as a base.
Supermicro X11SRA Workstation Motherboard
The X11SRA supports the latest Intel Xeon-W processors with a TDP of up to 140W, which means the entire line-up. That also means that you get the 48 PCI-E lanes for a lot of expandability. The 8 DDR4 DIMM slots support up to 256GB registered ECC RDIMM memory or up to 512GB registered ECC LRDIMM with up to 2666MHz. Those two facts already paint us a picture of the kind of power you can get from this motherboard. The whole thing is connected to the Intel C422 chipset which handles the SATA storage among other things.
The standard ATX form factor of the Supermicro X11SRA makes it easy to build your system. It will fit any standard chassis. That's always a bonus and not a given in this market segment.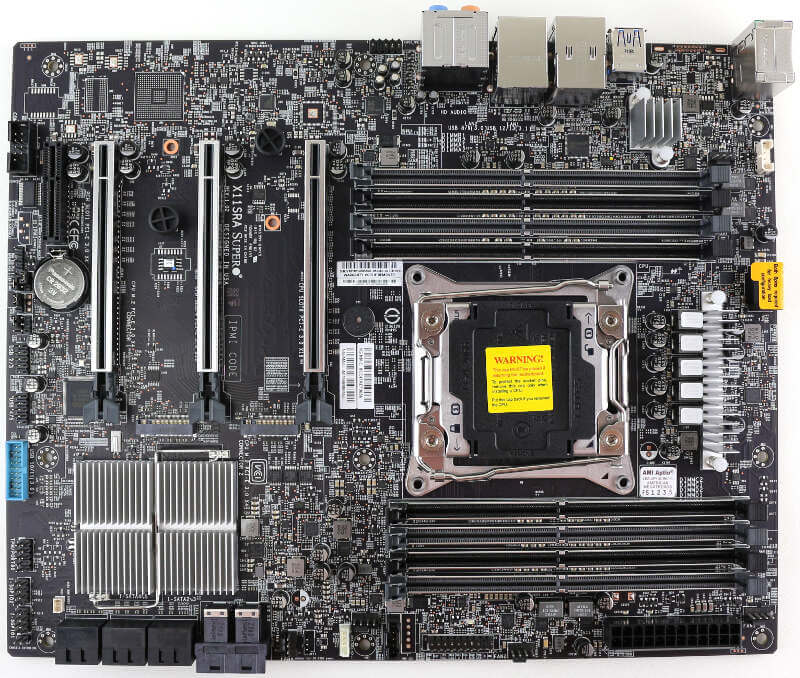 Expansion Slots
We continue to classic design with the expansion slots. Here we get three PCI-E 3.0 x16 and one PCI-E 3.0 x4 slots. For users of Skylake-W, the three PCI–E 3.0 slots will run as 8/16/16. The rest of the components are attached so they won't interfere with large or long add-in cards, making the installation of any type of compatible card possible.
The three x16 PCI-E slots are all enforced which looks great as well as adds better support for large add-in cards.
There are a couple more expansion slots, even if they're named differently. The underlying connections are PCI-E. Of course, I'm talking about the M.2 slots and U.2 connectors. There are two M.2 slots with space for up to 22110 modules. Both the M.2 and U.2 interfaces are PCI-E 3.0 x4.
Storage Options
It's time to move onto one of my favourite areas, the storage. I briefly touched the subject above, but there's more than that. The two M.2 slots are M-Key with support for RAID 0 and 1. They also support Optane with Intel POR and Intel VROC, if a licence is available. With support for up to 22110 modules, you can easily install the latest, fastest, and biggest M.2 modules available.
Modern NVMe storage can also be attached through the two PCI-E 3.0 x4 U.2 connectors which are located right next to the SATA3 ports. Speaking of SATA3, there are six ports in that area, and they are powered by the C422 chipset. There is support for RAID 0, 1, 5, and 10, but only SATA2 to SATA5 support iRST. While that might be a downside to some, there's always the possibility of software RAID across all ports and possible add-in cards.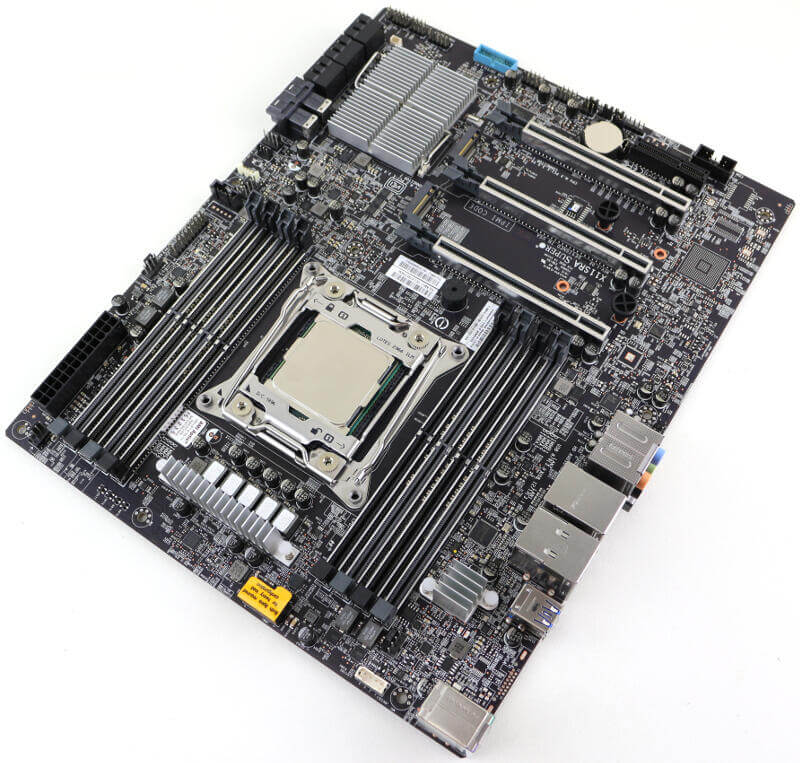 Network and USB Connections
Supermicro's X11SRA comes with two LAN ports where the first one is pretty default. The Intel PHY i219LM controller is one that we've seen before and a great choice. The second one is new, well, relatively new. The 2nd port is controlled by an Aquantia AQC108 controller which supports up to 5Gbps.
Mid-range multi-Gigabit ethernet is meant as a more cost-effective solution when compared to 10GbE connections, but it's only just starting to appear on products. The X11SRA is the first motherboard that I'm testing with this controller, so it will be interesting to see just how well it performs.
There is a possibility of a total of 14 USB ports. The rear IO features two USB 2.0, four USB 3.0, and two USB 3.1 ports which all are Type-A. You can connect another four USB 2.0 ports and two more USB 3.0 ports via the onboard header.
Onboard Audio and Video Features
Intel's Xeon platform is without iGPU, and as such, there are no video connectors on the rear IO. The X11SRA doesn't have any other onboard GPU either, so you'll need an add-in card. However, a proper workstation also needs a proper graphics card, so it's the right choice.
Audio is something there is on the X11SRA, and it comes in the form of an ALC 1220 7.1 HD Audio Codec. That includes the classic 5 stereo plugs and SPDIF on the rear panel and support for two front-audio ports.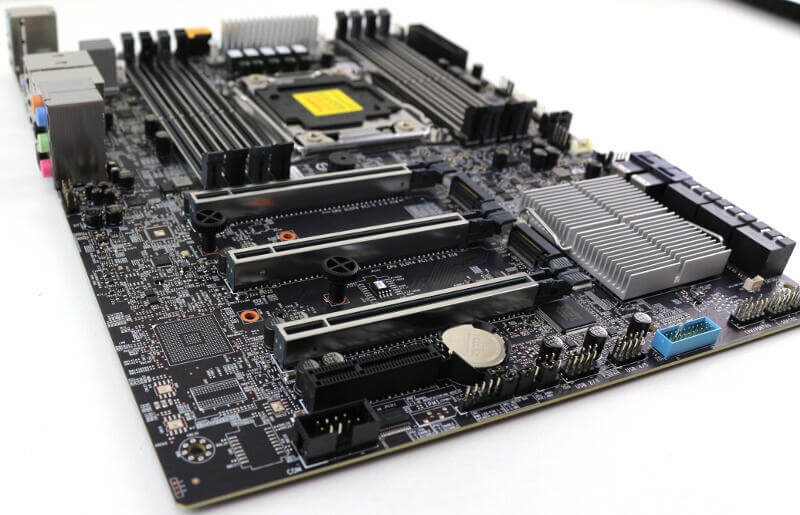 Additional Features and Connections
The X11SRA is quite basic on features without lacking anything. That means that we'll get through this section quite speedy. Besides the above-mentioned connectors, there's also a COM header and a TPM header. There are 5 FAN headers too and an onboard speaker for error codes.
Supermicro motherboards always offer up a great hardware health monitoring. This includes all these areas:
Voltage
+1.8V, +12V, +3.3V, +5V, +5V standby, 1.05 (PCH), 1.2V (VDIMM), 3.3V standby, 5 (4-pin), Chassis intrusion header, Monitors CPU voltages, Monitors for CPU Cores, System temperature, VBAT
FAN
5x 4-pin fan headers (up to 5 fans), Fan speed control, Overheat LED indication, PWM fan speed control
Temperature
CPU thermal trip support, Monitoring for CPU and chassis environment, PECI, Support to monitor Supermicro AOC temperatures from IPMI or SD 5
LED
CPU / System Overheat LED
Other Features
ACPI power management, ATX Power connector, Chassis intrusion detection, Chassis intrusion header, Control of power-on for recovery from AC power loss, CPU thermal trip support for processor protection, Intel Smart Response Technology, RoHS, Voltage and Frequency Overclocking, WOL
Feature Highlights
Supports Intel Xeon Skylake-W and Intel Xeon W Processors
Up to 512GB ECC RAM support
Dual M.2 22110 and dual U.2 connectors
Intel Gigabit and Aquantia 5 Gigabit onboard LAN
Standard ATX form factor
Package and Accessories
The package content and accessories will depend on the version you purchase. There is the bulk package where the motherboard comes with 2 SATA cables and an IO shield. Then there's also the retail package which includes six SATA cables instead of two and a Quick Reference Guide.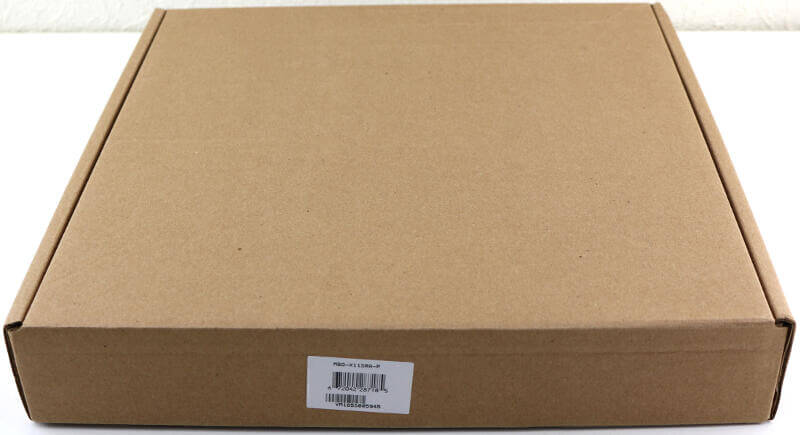 However, as a reviewer, I don't always get either. I really only need the motherboard itself for the review, and that's the only thing I got this time. The only identifying marks on the plain brown box is the tiny label with the product information.