SuperMicro Reveal Wide Range Of Z390 Motherboards
---
---
---
Mike Sanders / 4 years ago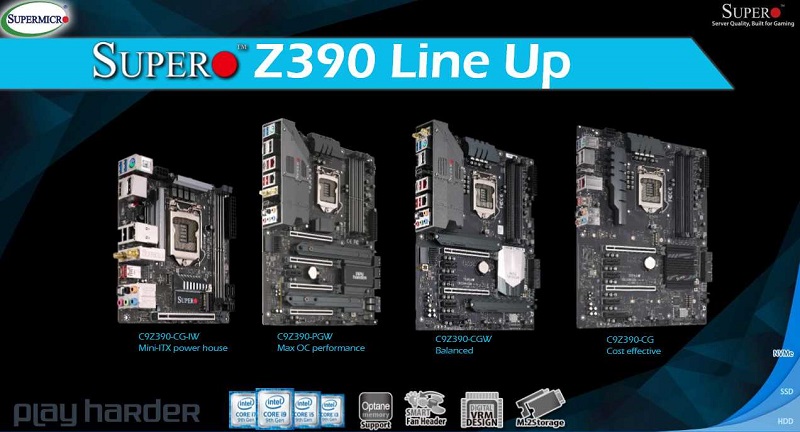 SuperMicro Reveal Z390 Motherboards
With Intel's new i9 processors set to release next week, you may have your eye on what motherboard you want to accompany your system. To help you choose one that is right for you SuperMicro have just revealed details of their Z390 line-up. With various options on offer to suit performance and budget, these are definitely going to be worth consideration!
Key Features!
As you can see in the image below, Supermicro offers a wide selection of motherboards as part of the new range. While there are more than a few similarities, you will also note that they are also very specifically tailors to attempt to suit the needs of all PC owners looking to upgrade to the latest Intel Processor.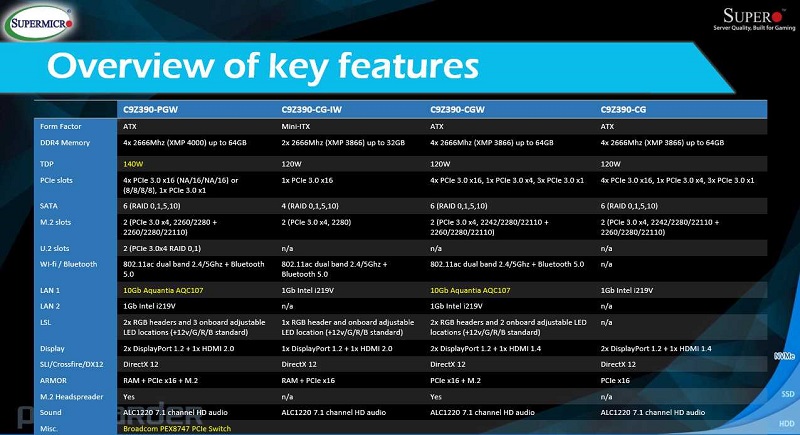 c9z390-PGW
As you might expect, SuperMicro has their flagship model for the new Z390 range. In terms of features, this has the most on offer in terms of functionality and performance.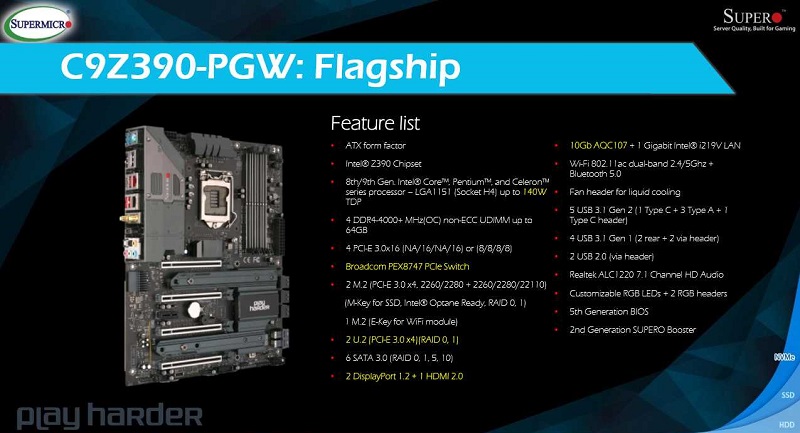 The main focus of the C9Z390-PGW is definitely the powerful overclocking features. With an excellent potential for both memory, processor and GPU this is perhaps the best choice for the stronger PC enthusiasts out there.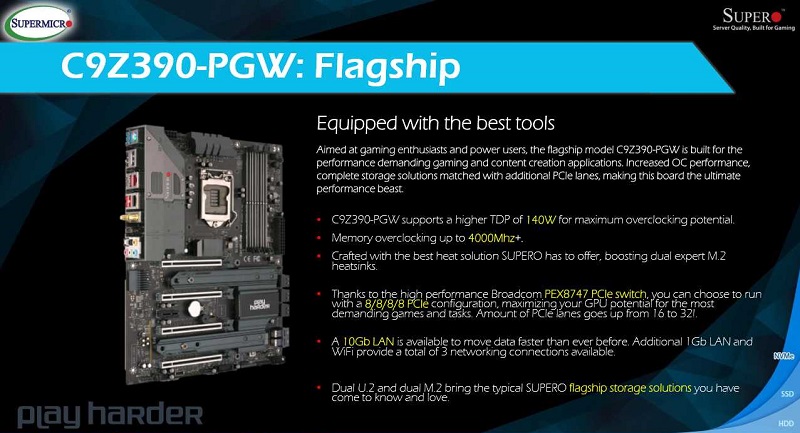 C9Z390-CG-IW
SuperMicro is also conscious of those of you who prefer smaller mini-ITX form designs. As such, their compact motherboard design provides impressive features while allowing for a surprising amount of space for your components.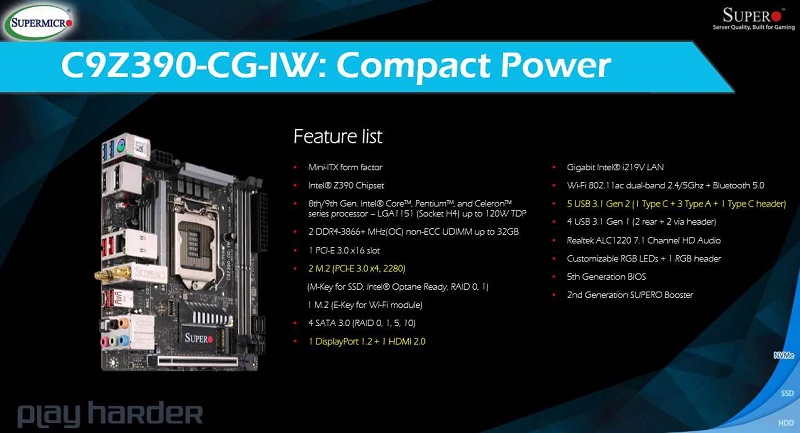 With 2 M.2 data ports and 4 x sata, the vast majority of users will find this motherboard more than adequate to suit their requirements. All while offering an exceptionally strong performance by mini-itx standards!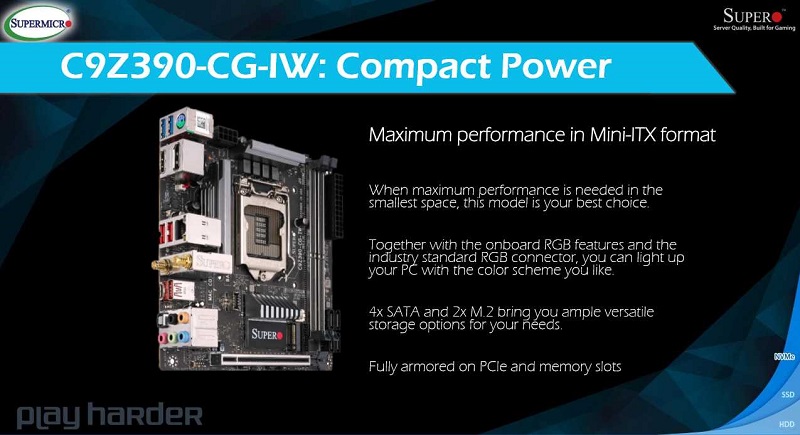 C9Z390-CGW
For those looking for a mix of high-performance within a budget-friendly price, the C9Z390-CGW is an excellent choice. Offering many of the hugely powerful features of the flagship brand, this motherboard is also priced at a level that will be very competitive and tempting to many.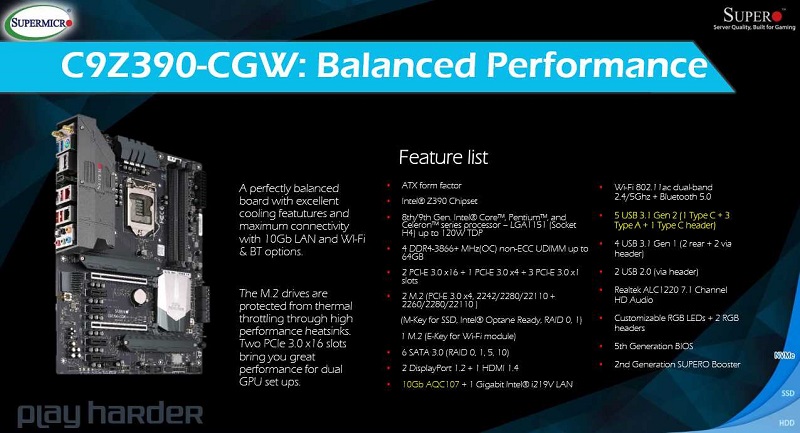 c9z390-CG
If budget is a key factor in your system, then you should look no further than the C9Z390-CG. This model is designed specifically for those who want all the benefits of an excellent brand while at a price that will not be too impactful on the potential of the rest of your system. For a 'cost effective' motherboard though, this offers a surprisingly good level of features!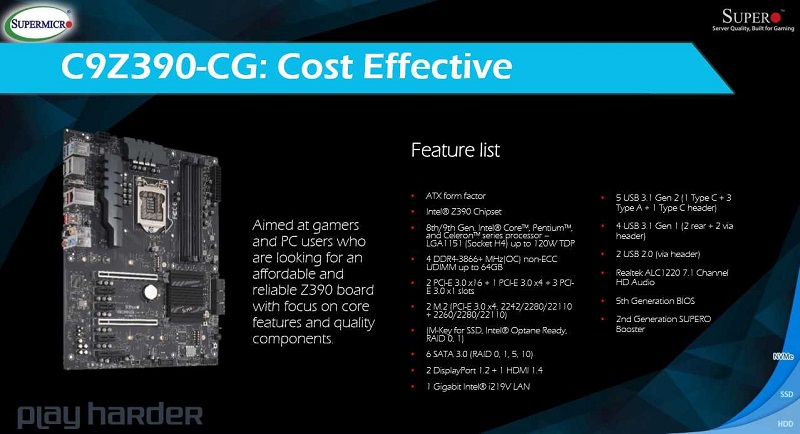 Improvements!
With several new motherboards released though, don't think that this is all of the new stuff. For example, SuperMicro has updated their BIOS to provide the best level of interface and information. This should help make system tweaking or overclocking simplicity itself!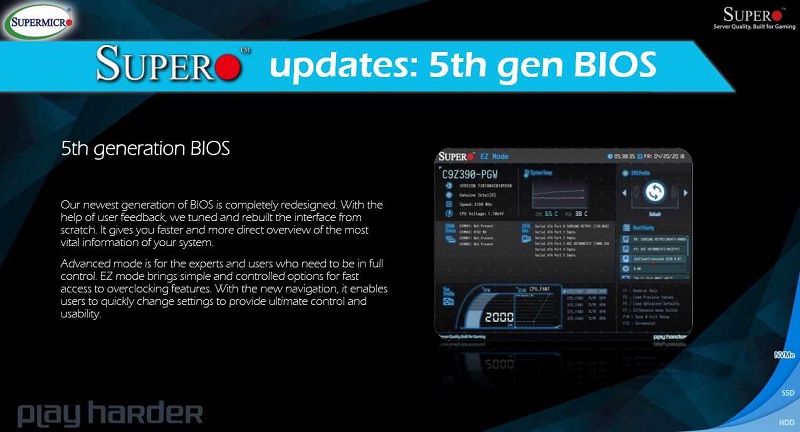 In addition to this, SuperMicro has also improved the design of their M.2 drive port. Given that many of these boards have 2 potential M.2 inputs (and the general expansion of their usage) such as feature is undoubtedly going to be popular.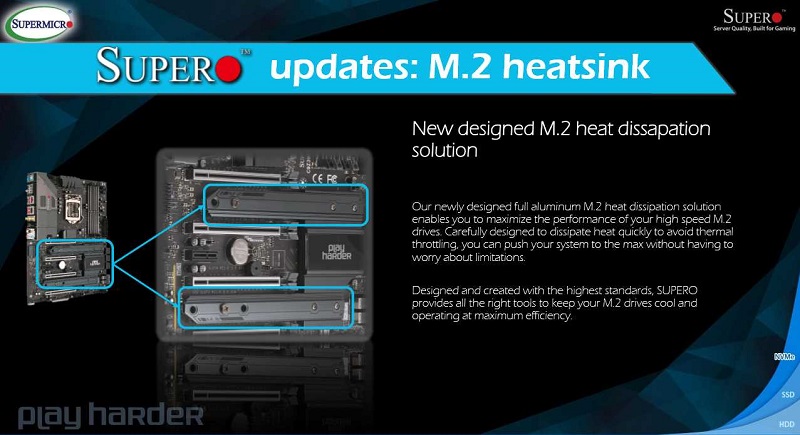 What Do You Think?
What do you think? Are you impressed with SuperMicro's next Z390 range? Do you plan to buy any of them? If so, which model? – Let us know in the comments!