Superspeed USB Set To Deliver Doubled Data Speeds & Power Simultaneously
---
---
---
Scott Frankling / 8 years ago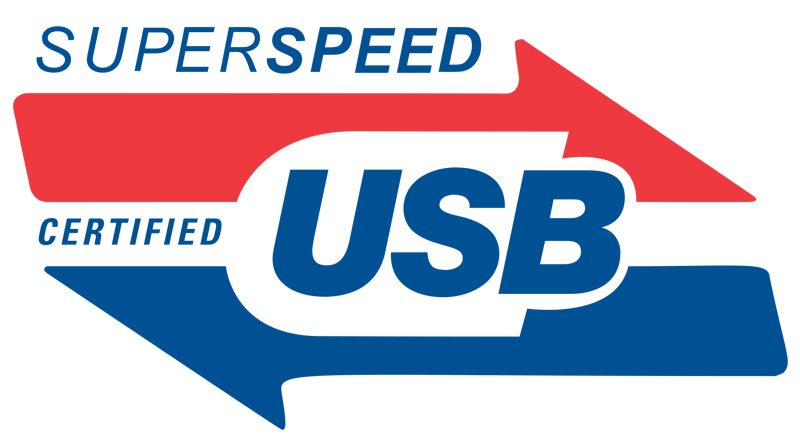 The USB Implementers Forum (USB-IF) announced on the 10th April that new specifications across USB are set to improve further with a faster transfer rate and power for up to 100W using a single data cable.
The new technology, facilitated by the Forum's compliance and training programme, allows for transfer rates of up to 10Gbps, double that of existing USB3.0 rates. With the advent of up to 100W of power being used across the same cable, this means that consumers will only have to use a single cable for both data transfer and power.
Jeff Ravencraft, USB-IF President & COO said:
"The USB-IF recognizes consumer demand for a simplified single-cable solution to power and simultaneously transfer data to their laptops, tablets and smartphones".
The USB Implementers Forum, a non-profit group promoted by representatives from HP, Intel, Microsoft, Renesas Electronics, ST-Ericsson & Texas Instruments, is tasked with the promotion of high-speed USB 3.0 through device and product manufacturers.
Carrying around numerous powerpacks for devices is not the only issue the new technology will address; USB-powered monitors will become much more reliable, tablets and smart devices will be able to be charged and data transferred to them simultaneously, something that has not been possible without Thunderbolt cables, plus a host of other applications.
What's more is, like standard USB3.0, the cables will be backwards-compatible, allowing use with USB2.0 and USB3.0 devices, although not the increased transfer rates or power outputs.
With mobile devices and laptops relying more on battery technology for longer life, this upgrade could not come at a better time, in lieu of battery technology catching up.
USB3.0 has already been a huge success with over 850 products now using the technology with official certification, pushing it nearer I/O class standardisation.