SuperTalent Announced USB 3.0 Express Dram Disk
---
---
---
Bohs Hansen / 7 years ago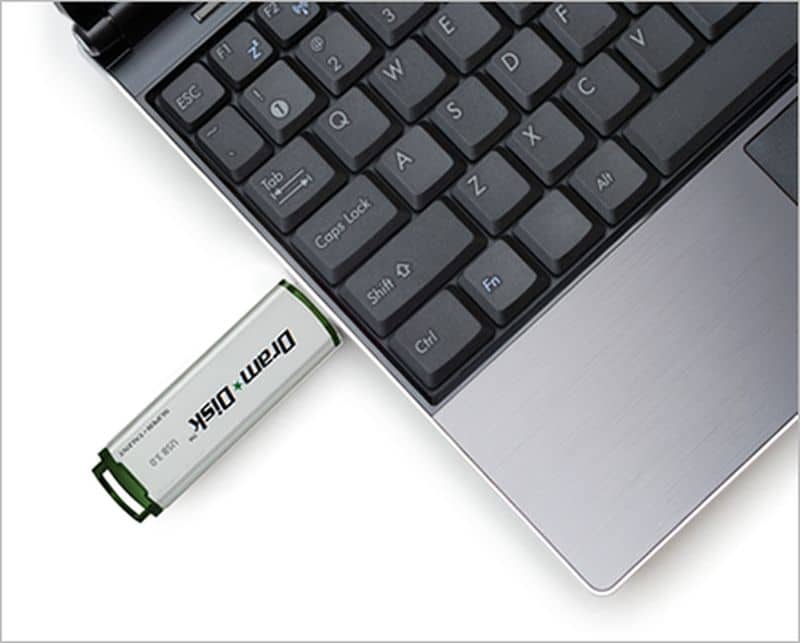 SuperTalent Technologies just announced their next generation of Dram Disk USB drives that combine the best of two worlds into one speedy USB experience. The new USB 3.0 Express Dram Disk features sequential read scores of up to 4041 MB/s and sequential write scores up to 5388 MB/s.
Now right off the top, everyone will notice that this doesn't match up. Those speeds simply aren't possible over USB and that is where the second part of this drive comes into play. It comes with built-in RAM disk software, using your system memory as a cache and that is how the drive can achieve those speeds.

This isn't a drive for everyone, simply due to the way it works. If you just want to plug the drive in, copy a couple of files and then pop it out again, find something else. If you work from your drive all day long with a constant connection to it, then it might be the best possible drive. The RAM disk software will flush the files to the drive in the background while it allows you speedy access via your system memory. At the end of the day, you'll just unplug it and take it home and have the same benefits there.
The drive in itself comes in a sleek aluminum housing and with built-in ECC and bad block management. The software is directly located on the drive, doesn't need installation, and can be used on almost any Windows-based system.
Available capacities are 8GB, 16GB, 32GB, and 64GB. The price variates depending on capacity and ranges from $9.99 to $24.99.