Surface Book Launches in the UK
---
---
---
Gareth Andrews / 7 years ago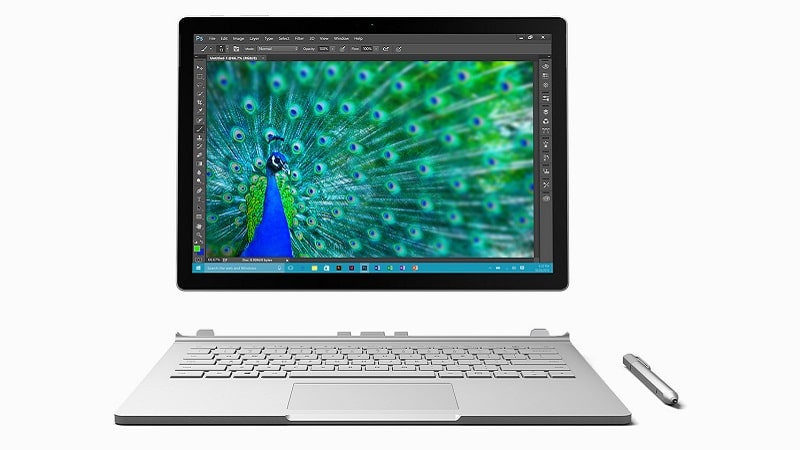 Microsoft is probably most well-known for their software, with everything from the Windows operating system to the Office tool suite commonplace in homes around the world. One thing that Microsoft have been keen on expanding though is their hardware. With the success of the Microsoft Surface, a tablet that featured a magnetically docked keyboard and was well-known for its high power and low profile. Now the next phase in Microsoft hardware has been unleashed in the UK in the form of the Surface book.
The Surface Book was announced half way through last year, with Microsoft creating a system for people to swap out their Macbook's for a Surface book, with claims that it would be twice as powerful as a Macbook Pro. Surprisingly this didn't go down too well with Tom Cook over at Apple who then described the Surface Book as deluded.
The new Surface Book will set you back, at least, £1,299 if you are looking at an i5 model  but upgrading it to the top of the line will set you back £2,249 for an i7 and dedicated NVIDIA graphics (rumoured to be NVIDIA's 940M).
Are you interested in the Surface Book? For the price tag is the 13.5 inch screen a little too small for your taste? If you are looking at buying one you can find out more at the Microsoft store.