Swiftech H220 Liquid CPU Cooler Review
---
---
---
Ryan Martin / 10 years ago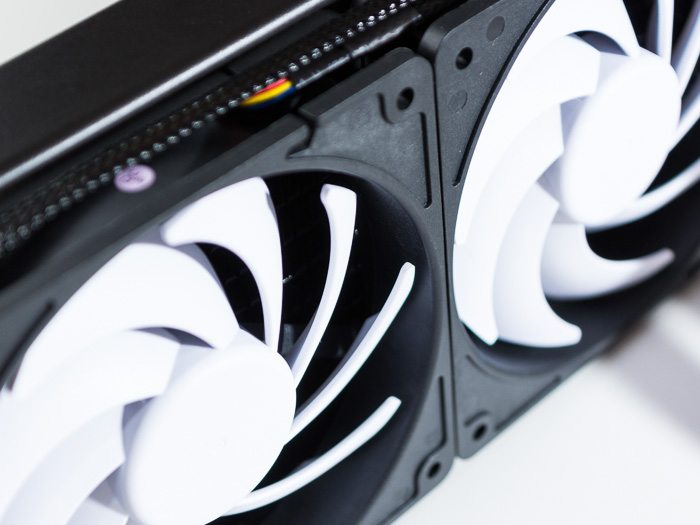 When it comes to the world of All In One (AIO) liquid CPU cooling systems you'll be hard pressed to find something that isn't made by either Asetek or CoolIT and rebranded under various company's product lines, the Antec Kuhler and Corsair Hydro series to name a couple of examples. Very few companies have the know-how and expertise to devise their own custom built AIO systems from all their own parts. However, Swiftech stand out clearly from the crowd with their latest innovation, the Swiftech H220.
The Swiftech H220 is particularly unique for a few reasons. First is that it features a powerful pump, the integrated pump is partially derived from the custom loop Apogee Drive II pump and packs way more power than you'll find with any other pump on the AIO market. The second is that the Swiftech H220 is fully-expandable unlike all other solutions on the market which cannot be expanded. Finally, as mentioned previously, it is a totally custom design not mad by Asetek or CoolIT and it is the closest thing you can get to a custom water cooling system without building one yourself. This custom design packs copper fins on the radiator compared to aluminium on the Asetek and CoolIT units.
Below you can see the packaging. This points out the 3 year warranty which is an impressive warranty duration for Swiftech to be offering.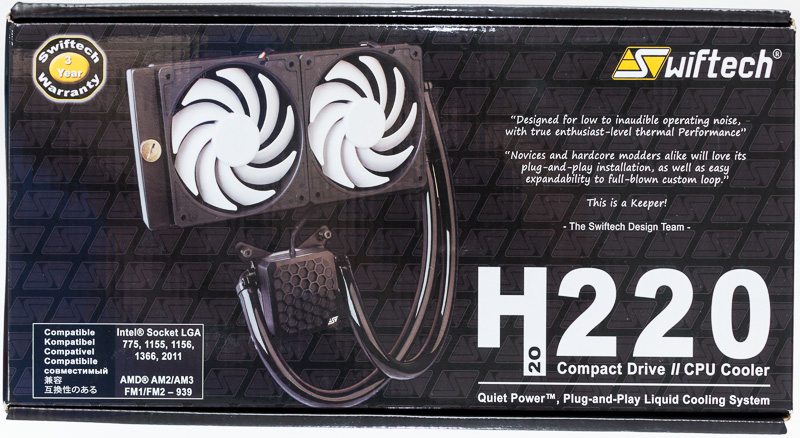 The back features technical details and a labelled diagram for those who are interested.