Synology DiskStation DS218j 2-Bay Entry-Level NAS Review
---
---
---
Bohs Hansen / 4 years ago
Introduction
---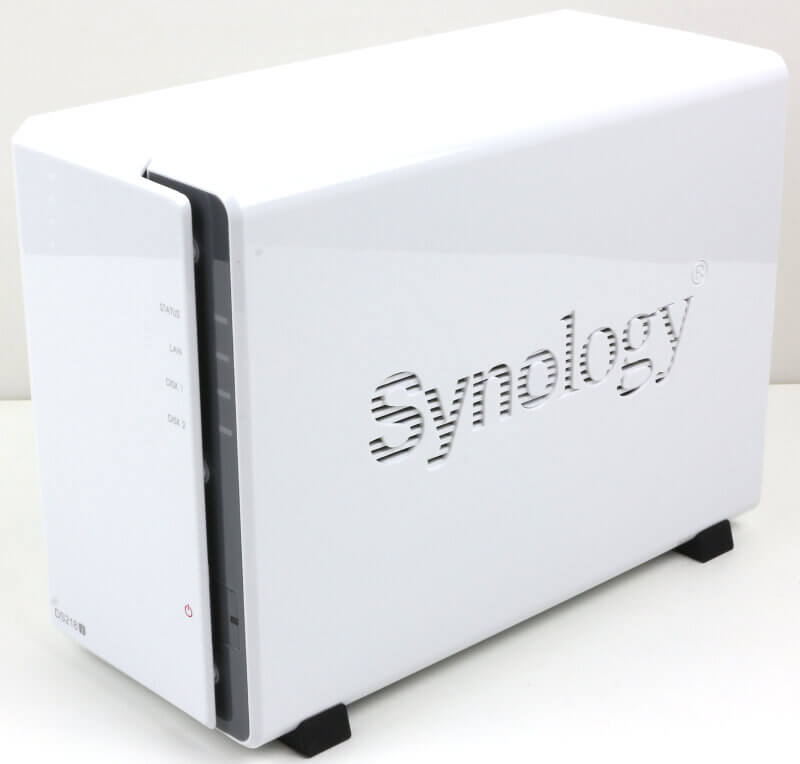 One of Synology's newest devices is the DiskStation DS218j (Product Link) and today I'm taking that NAS under the microscope for a closer look. It is a small but versatile entry-level 2-bay NAS for home and personal cloud storage. It is also a cost-effective and power-efficient unit.
DS218j Hardware
Inside the Synology DiskStation DS218j, you'll find a Marvell Armada 385 (88F6820) processor. It is a 32-bit dual-core processor with a speed of 1.3GHz. The processor features a hardware encryption engine which will help with encrypted file transfers. The processor is coupled with 512MB of DDR3 memory.
When compared to the predecessor, the DS216j, the improvements aren't as impressive as they are on some other NAS units. Still, we see an improvement of 30% on the CPU speed which surely will be noticed by those upgrading from a DS216j to a DS218j. We've also previously reviewed the DS216j in the case that you want to compare the two reviews closer.
Externally, the DS218j offers two USB 3.0 ports for storage, printers, and wireless transfer dongles as well as one Gigabit Ethernet RJ45 port for network connectivity.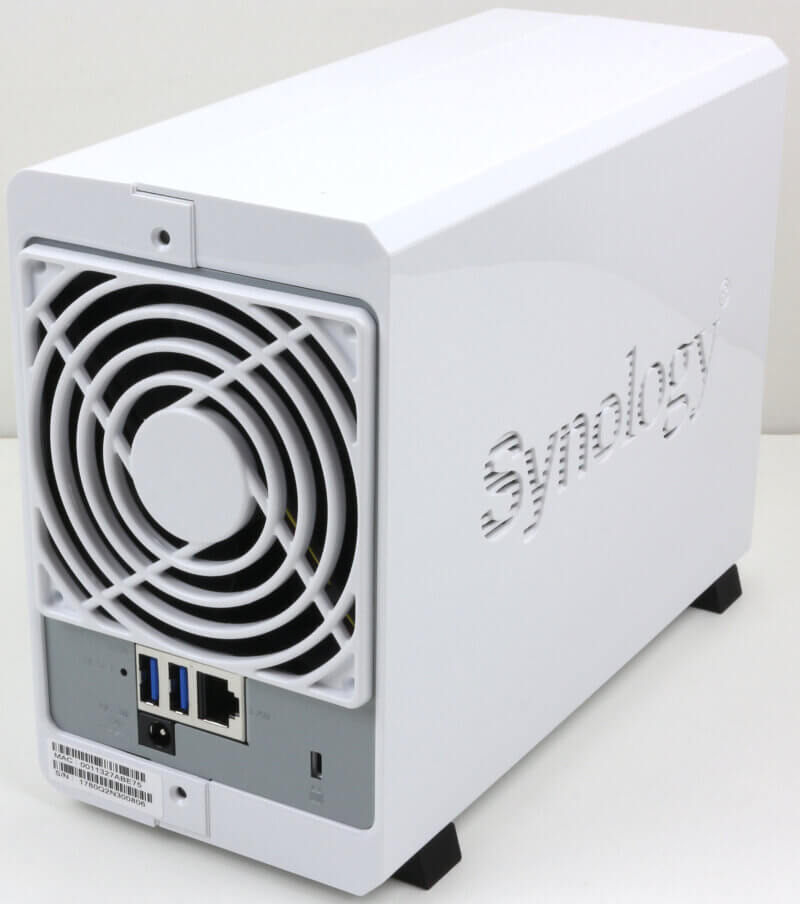 Low Power Consumption and Noise Level
There are two obvious advantages with the DS218j NAS, a low total cost of ownership and a pleasant environment. With a power consumption of about 17.5W during active access and 7W when the drives hibernate, it's a cheap device to run. The noise level is rated at 18.2 dBA which should make it as inaudible as possible.
Of course, both sound level and power consumption will be dependent on the installed drives. Some hard disk drives produce more noise and consume more power than others. These are the official ratings from tests Synology conducted.
When loaded with the current 12TB drives, you get an impressive 24TB raw capacity in a very small and efficient form factor. That's impressive on its own.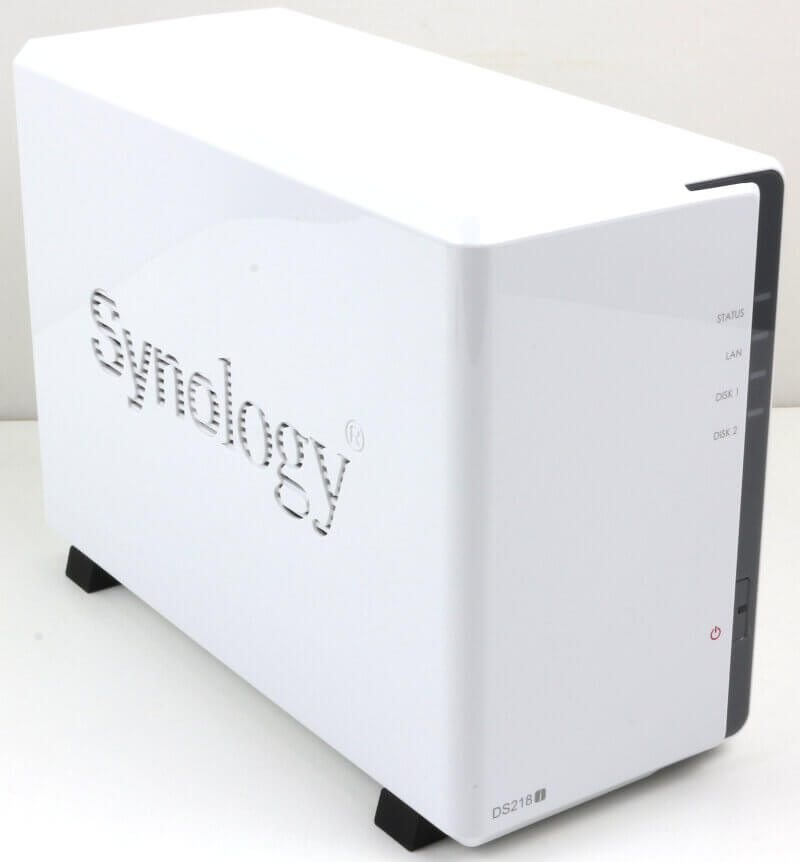 Synchronise ALL Your Devices
Synology's DS218j is a perfect device to create your own personalised cloud storage. For those not familiar with it, cloud storage is just a new name for centralised storage which you can access from any location – if you have the right login credentials. The operating system, DiskStation Manager, supports cross-platform sharing for all your local systems. Whether they're MacOS, Linux, Unix, or Windows-based, you can get access to your files.
Backup and synchronisation jobs are easy with Cloud Station Sharesync, Cloud Station Drive, Cloud Station Server, and DS cloud. Whether you want to copy files to or from NAS devices, PCs, or mobile devices, DSM can handle it. The Cross-platform sharing supports AFP, NFS, and Samba/CIFS while there are mobile apps for Android, iOS, and Windows. FTP, SFTP, and TFTP are also supported for simple connections and file transfers.
Remote connections are made easy with QuickConnect. It is an integrated DDNS service provided to all Synology owners for free. It offers easy remote connection without any technical knowledge needs. Besides the convenience, it also offers an easy-to-remember address to connect to.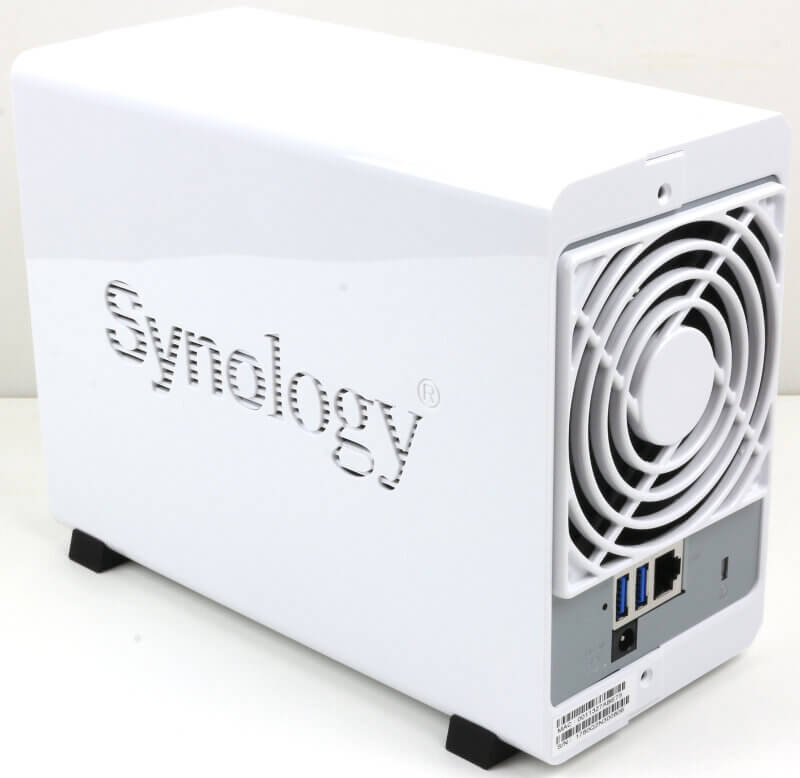 Specifications
The specifications are from the time of review and might as such be subject to changes in future revisions of the device, as with any device.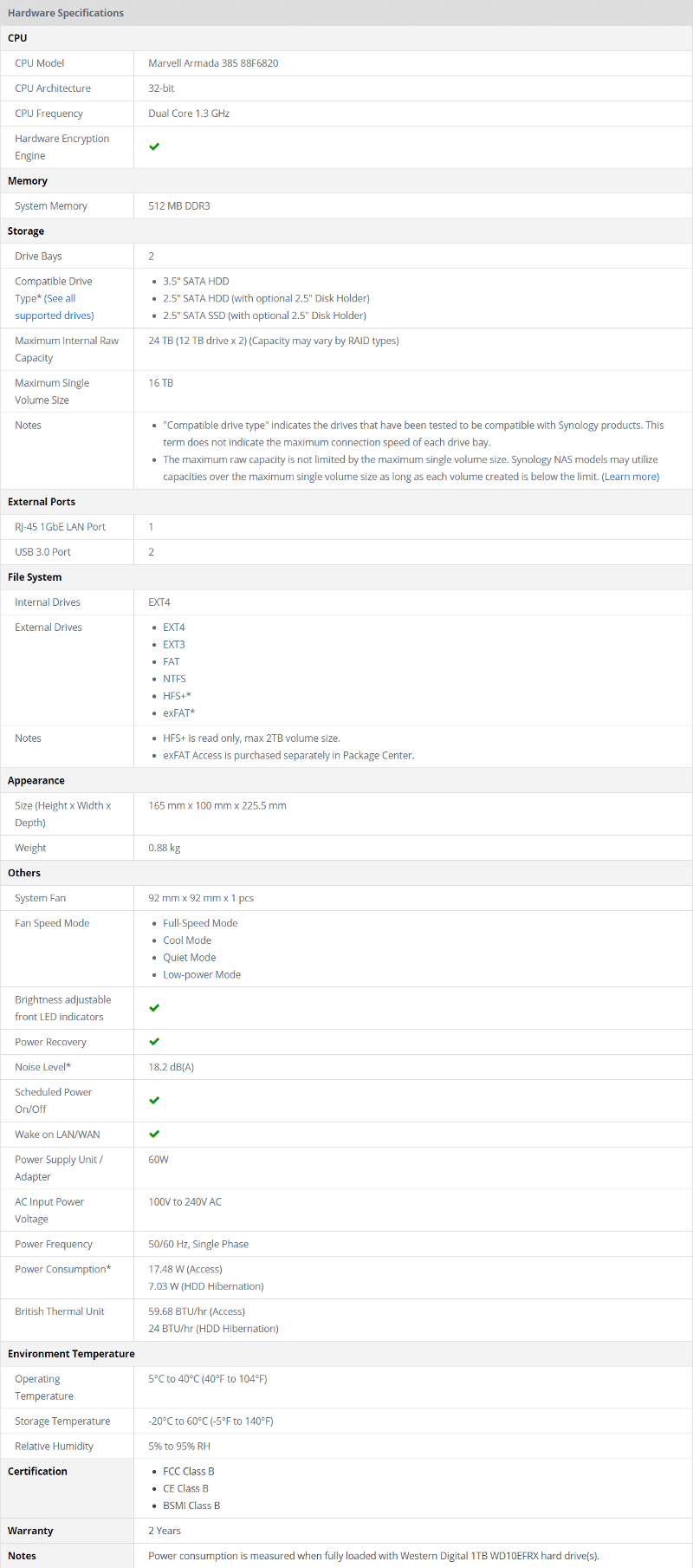 Software Features