Synology DiskStation DS715 2-Bay Value NAS Review
---
---
---
Bohs Hansen / 8 years ago
Introduction
---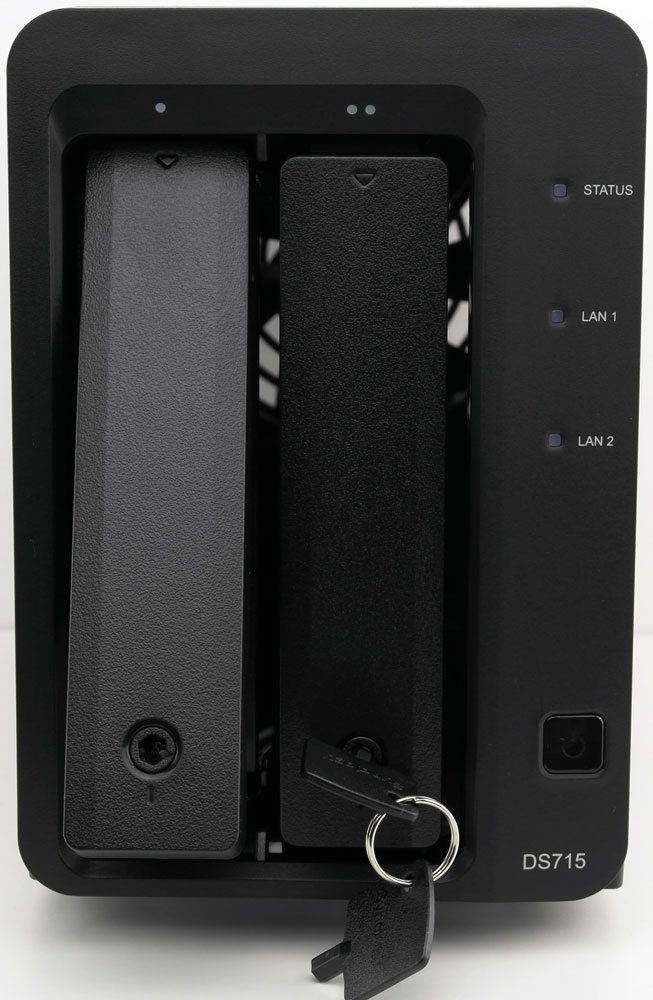 It has been a while since I had the pleasure to review a Synology NAS which makes it even more of a pleasure to take the brand new Synology DiskStation DS715 2-bay NAS for a spin. And while it does look ordinary on the first glance, I can tell you it isn't.
The DS715 is an expandable NAS server, equipped with a powerful quad-core processor with hardware encryption engine and the ability to expand up to 7 drives thanks to the optional expansion unit. You can't just expand it with extra bays, you can also connect it with Synology's High Availability (SHA) technology that combines active and passive servers into one cluster.
The DS715 looks to be a perfect balance between performance, features, and value – so let us take a closer look at it.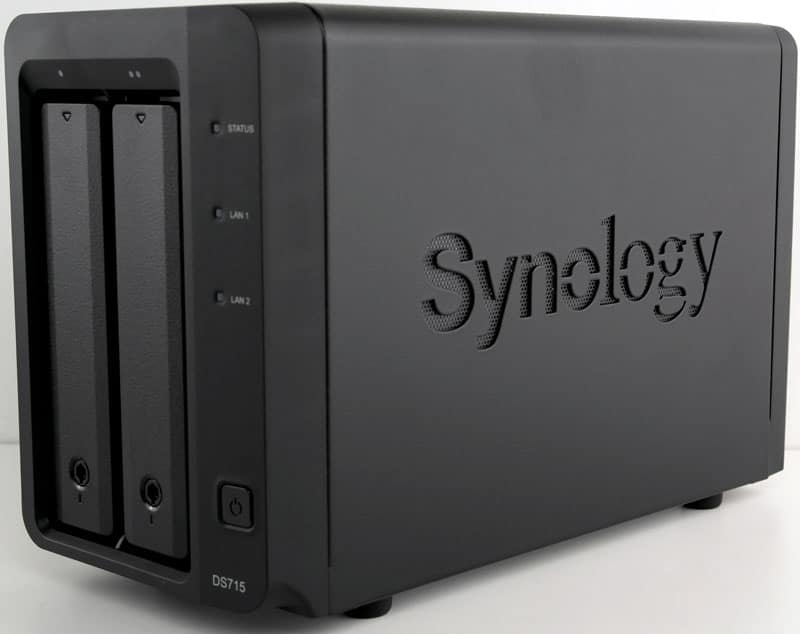 The Synology DS715 is built around the Annapurna Labs Alpine AL-314 quad-core processor with 1.4GHz. We've previously seen a great performance from just this chip in the DS1515 NAS. The CPU has both hardware encryption engine and floating point unit.
The DS715 comes with 2GB DDR3 memory and the drive bays support hot swapping as it has to be. The unit is rated for 16TB raw capacity on its own, but that limitation only exists based on the drives currently available. Nothing should block you from using 10TB or bigger drives ones they become available.
If that still isn't enough for you, then you'll just expand the NAS with the DX513 five-bay expansion unit. It gives additional storage on the fly while being supported as if they were internal drives. You can easily expand your overall raw capacity to 56TB with 8TB drives.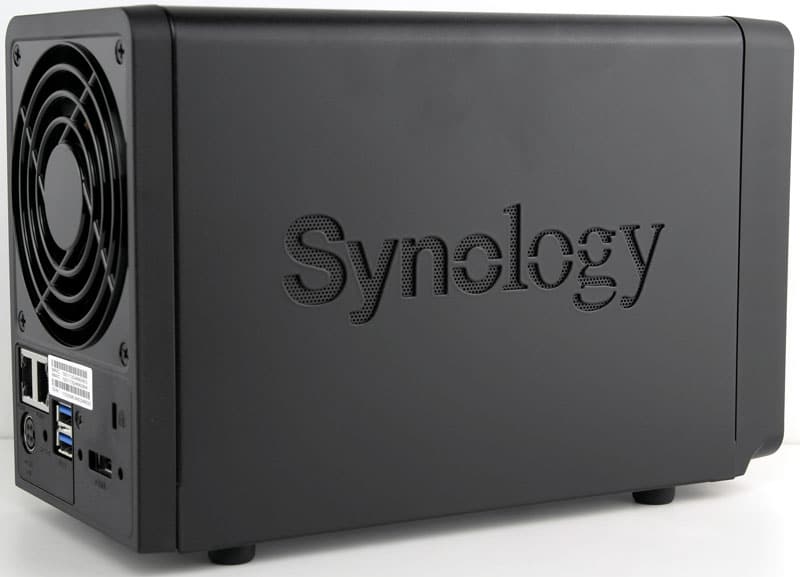 The two Gigabit Ethernet ports ensure the connectivity to your network. You can set seven modes of failover and link aggregation depending on your switching setup and need for redundancy and increased throughput. 802.3ad dynamic setup is just one of the available, but probably the most important of the modes.
The addition of an eSATA port is something I love to see and it is my personal preferred method of connecting external storage. It is also the method of connecting the aforementioned DX513 expansion unit. The two USB 3.0 ports allows you to connect other storage drives, printers, or cameras.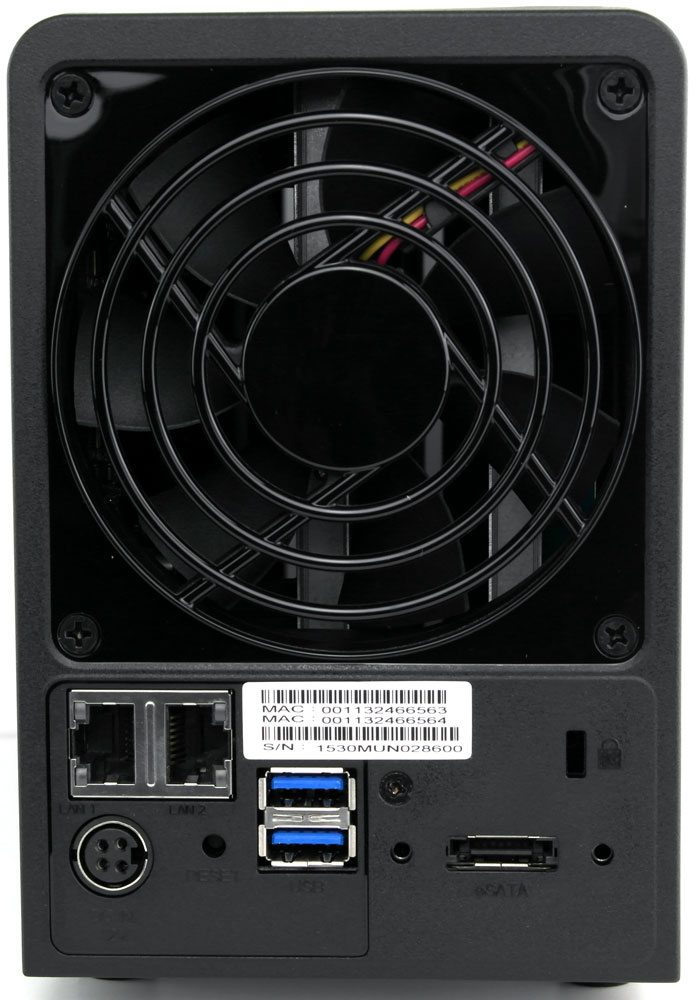 The drive trays are tool and screwless, at least for 3.5-inch drives. If you wish to use the NAS with 2.5-inch drives, then you'll need the included screws to mount them. Otherwise you just pull off the sides on the tray, place the hard disk inside and put them back. All done. Slide the trays back into your NAS and get started. Plug and Play.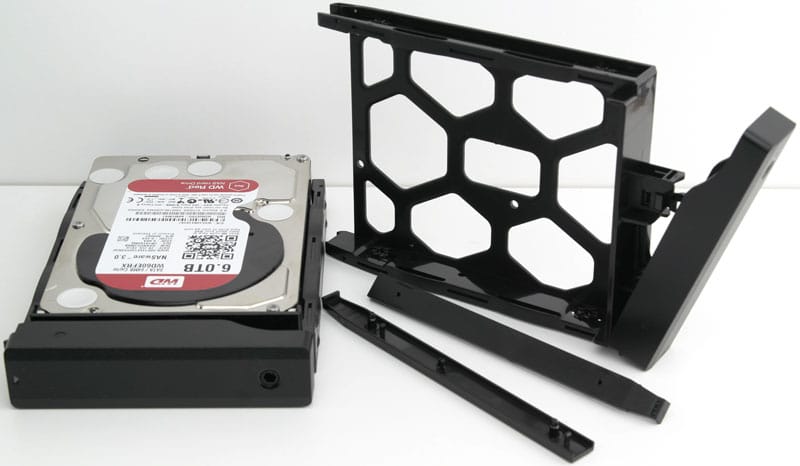 Synology's operating system is called DiskStationa Manager (DSM) and it is now in version 5.2. It is a really robust system that is easy to use and one that brings plenty of features. It also has built-in NVR server, capable of hosting up to 30 IP cameras (900 FPS @ 720p). Two camera licenses are included and more will have to be purchased separately.
Windows AD, LDAP, and Domain Trust allow for seamless account integration with the rest of your equipment and also feature user home folders and Windows ACL. It doesn't really matter how you want to connect it, you can.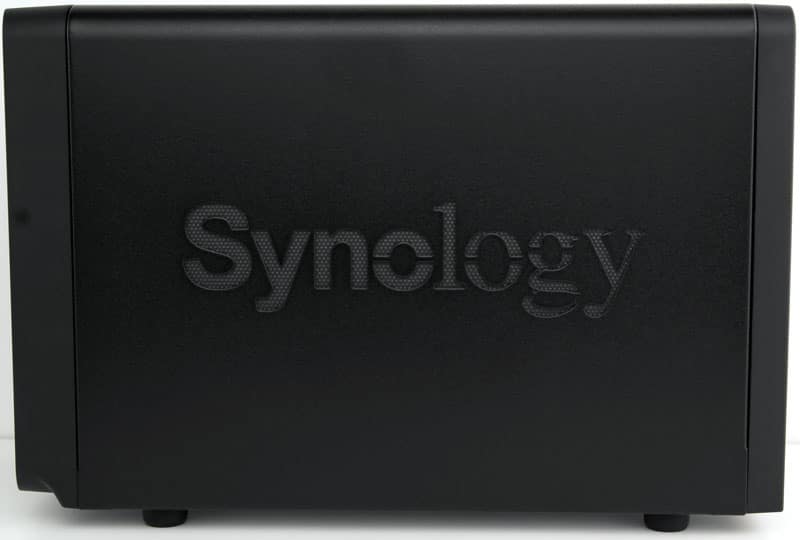 The DS715 also comes with support for Synology Central Management System (CMS). CMS offers both flexibility and convenience for administrators, allowing them to manage all systems from a single point.
File sharing works with all major system, may it be Linux, Windows, or Mac OS. Included protocols are FTP, SMB2, AFP, NFS and WebDAV among others.
The Cloud Station allows for easy backup from all your system to the DS715 NAS and it also supports Rsync, backup to external drives, other NAS devices, or public cloud offerings.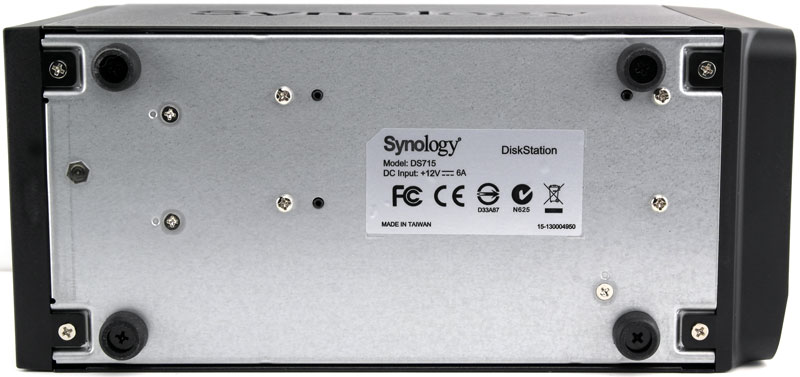 A minor thing, but one that I love, is that Synology included two RJ45 LAN cables with this unit. An LAN cable doesn't cost much and it is really annoying to get a unit as cool as this and then have to head out again to get an LAN cable so you can setup your link aggregation. Not so here, everything you need to get started, except the hard drives, is included.