Synology DS216se 2-Bay Entry-Level and Cloud NAS Review
---
---
---
Bohs Hansen / 7 years ago
Introduction
---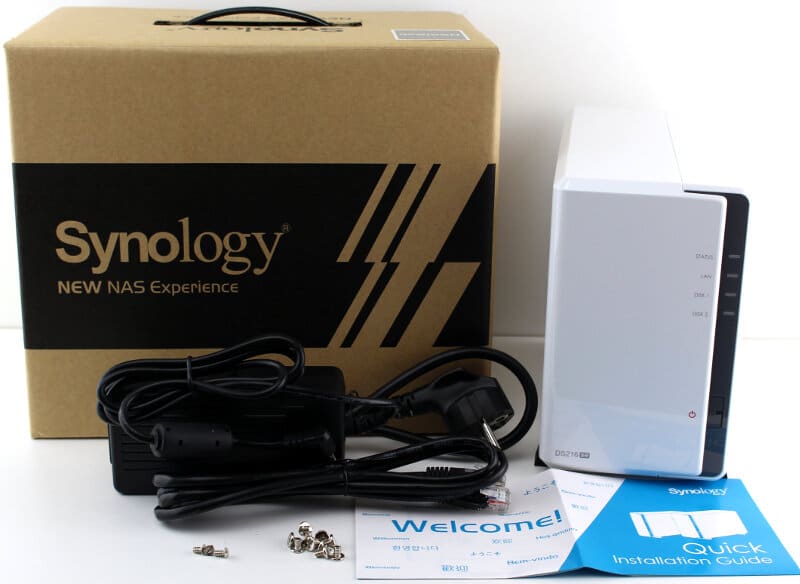 I've reviewed quite a few high-end NAS lately and that isn't the right match for everyone, maybe because you just have a limited budget or you just don't need more. Today I'm taking a closer look at the Synology DS216se, a budget friendly 2-bay NAS that allows you to set up your own personal cloud for your files and backups as well as serving as traditional NAS for file storage and media streaming.
The Synology DS216se isn't just a budget-friendly NAS when you purchase it, it keeps being a cost-effective NAS thanks to the low power consumption of just 14 watts while accessing and 5 watts when the hard drives go into sleep mode. You can further lower the running costs with the new scheduled power on and off feature. After all, there is no need to have the NAS running when you don't need it.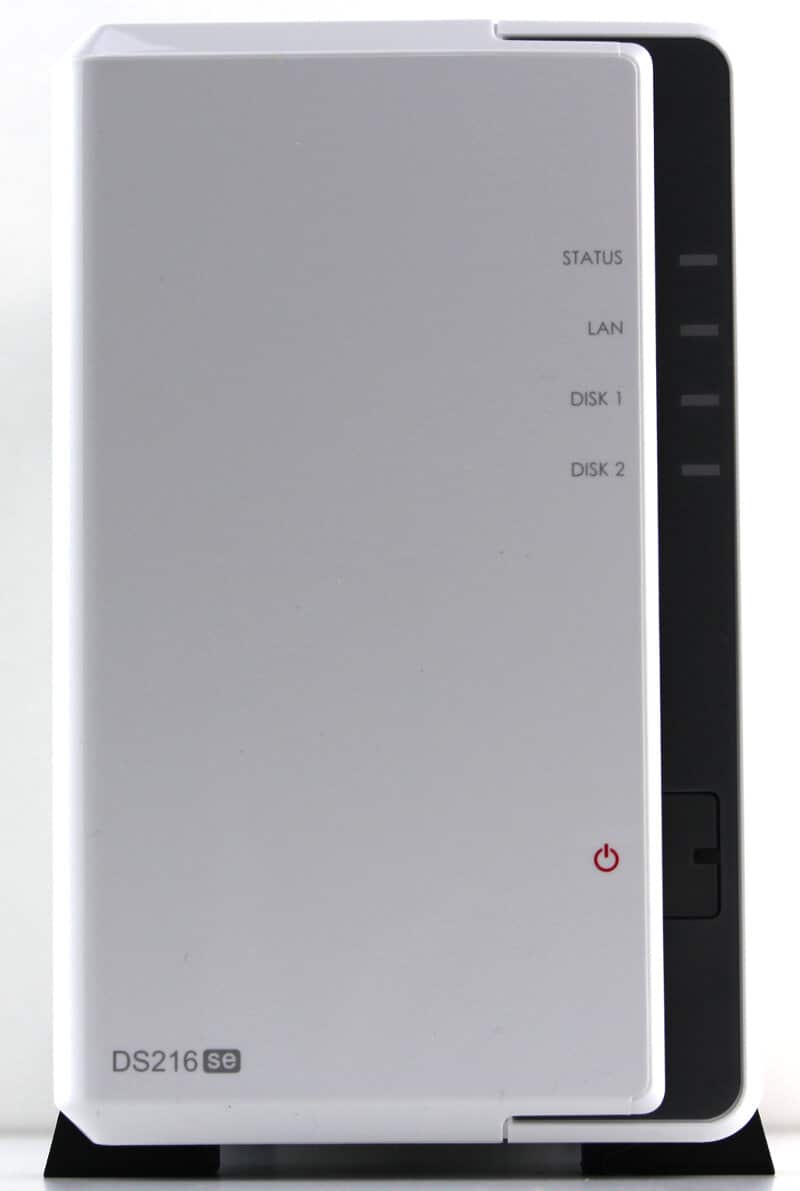 Synology built the DS216se with a 32-bit Marvell Armada 370 (88F6707) ARM v7-based SoC that comes with built-in floating point engine, 256K L2 cache, and running at 800MHz. Along with the CPU, the DS216se features 256MB DDR3 memory soldered onto the PCB.
The built-in floating-point unit enhances the overall performance of the CPU, but it is particularly advantageous in speeding up thumbnail creation when uploading large amounts of photos or videos. The DS216se can deliver an average speed of 102 MB/s while reading and over 59 MB/s while writing in a RAID 1 configuration from a Windows environment. The NAS also features two USB 2.0 ports for printers or storage and one Gigabit Ethernet port for connectivity.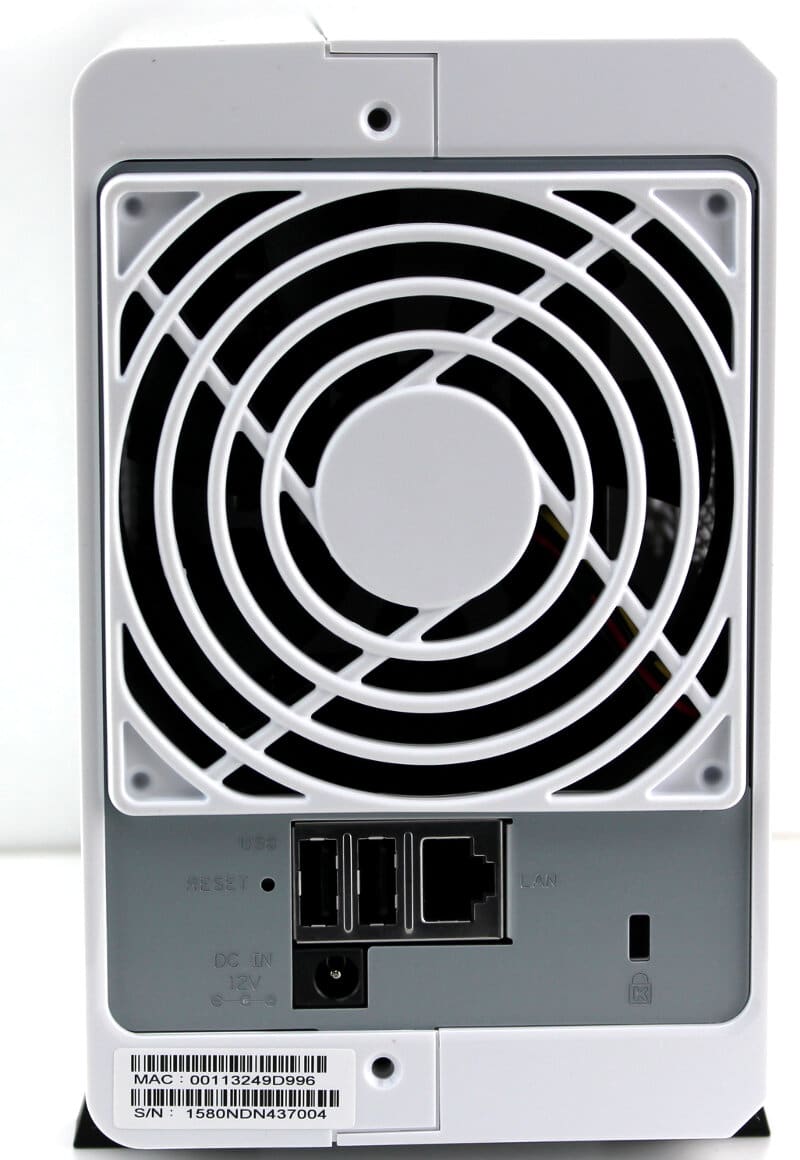 Synology's QuickConnect allows a DDNS setup with much less hassle than the traditional DDNS providers offer. You can skip your network configuration and eliminate the manual port forwarding, make it work for all your NAS users, and even use it without a public IP address. That makes it easy to access your data from anywhere, may you be away or at home and whether you use a stationary or a mobile device.
This makes it extremely easy to create your personal cloud setup, freeing you up from costly monthly plans as well as the risk of large level data breaches. Store everything safely at home and access it securely via encrypted connections. The link expiry dates also ensure file sharing over the Internet is highly secure.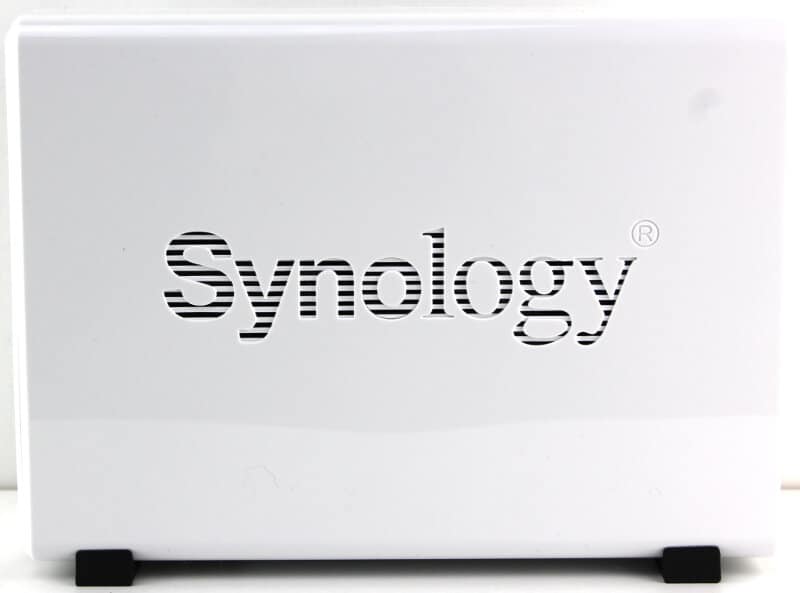 You can easily connect from Windows, Mac, and Linux systems with the use of FTP, SMB2, AFP, NFS and WebDAV with network recycle bin where supported. The Cloud Station is a simple way to back up everything to your NAS and it also supports Apple Time Machine for the Mac OS users. You can create backup jobs to and from the NAS, to other NAS, and to public cloud services such as Amazon S3, Amazon Glacier, Microsoft Azure, SFR, and Hicloud. You can also sync your NAS with Google Drive, OneDrive, Dropbox, Box, hubiC, and Baidu Cloud. So no matter what type of backup and in what direction, this NAS can do it.
Backup and syncing are just one thing, but the main feature of a NAS is still to store files and serve these in various scenarios. Next to the normal file sharing for app common operating systems, the DS216se also supports streaming to Samsung TV, Apple TV, Chromecast, and Roku. The Photo Station, Video Station, and Audio Station apps allow you to build easy to navigate libraries and watch the content on pretty much any system, essentially turning your NAS into an entertainment hub.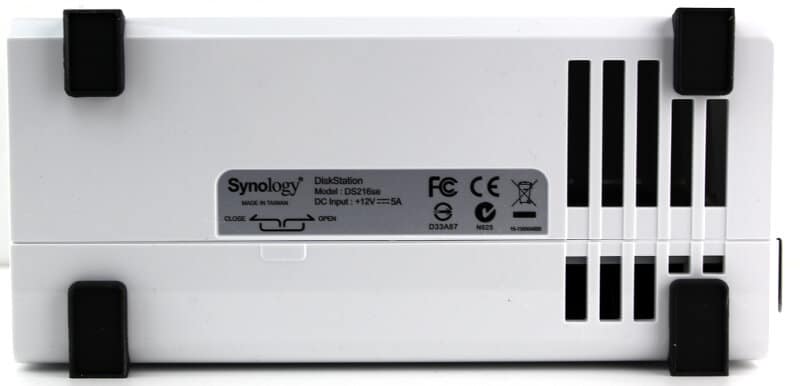 The File Station app is a fast and secure feature for sharing and managing your files stored on DS216se. Just drag-n-drop data from a Mac or a PC to upload your files. Advanced filters make it easy to search for documents, photos, and videos and it also comes with a built-in FTP and email client. The DS216se also lets you organize and share files through an advanced web application where you can even share files and folders with others by simply sending a link. Files can be reached on mobile devices via the companion mobile app DS file while HTTPS and SSL/TLS encryption, as well as link expiry dates ensure file sharing over the Internet is as secure as it can be.
Synology got a long list of other mobile apps available for both your Android and iOS devices, such as the DS note, DS audio, DS video, DS photo+, DS cloud, DS file, DS download and DS cam apps. They allow you to access and manage the contents of your DS216se with smartphones and tablets. Thanks to the previously mentioned QuickConnect, it makes this just as easy while you're on the road as when you're at home and connected to the same local network.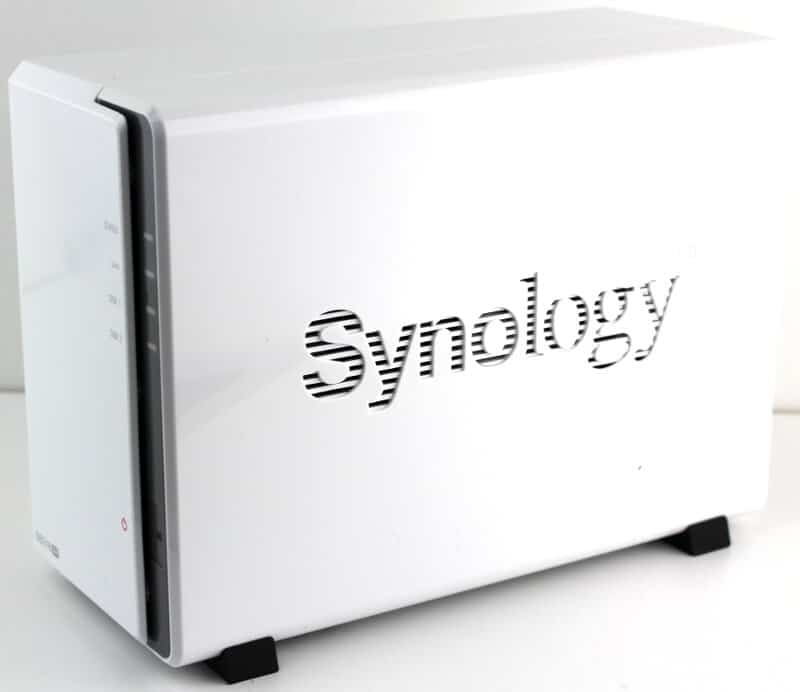 The Synology DS216se is built-in a classic 2-piece design with a large fan at the rear that needs to be taken apart to install or switch hard disk drives. By default, the DS216se only supports 3.5-inch drives, but optional 2.5-inch adapters can be purchased should you want to use smaller HDD or SSDs.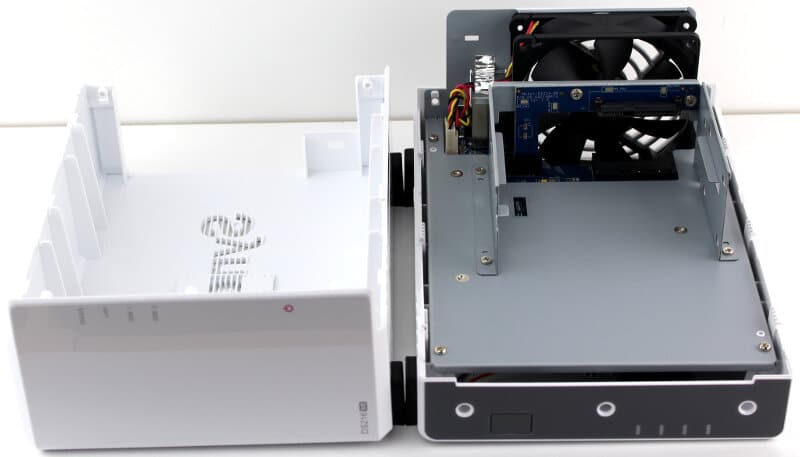 Feature Highlights
Floating point unit enabled for multimedia processing
Affordable 2-Bay personal cloud for file sharing & backup
Consumes only 5.12W in hibernation
Scheduled power on/off further reduces energy consumption
DLNA®-Certified media server
Running on Synology DiskStation Manager (DSM)
Packaging and Accessories
The Synology DS216se package follows the simple and eco-friendly design and it comes without any fancy and unnecessary colourful print. Both the front and the back showcase a big Synology NAS logo, so there is no doubt what's inside.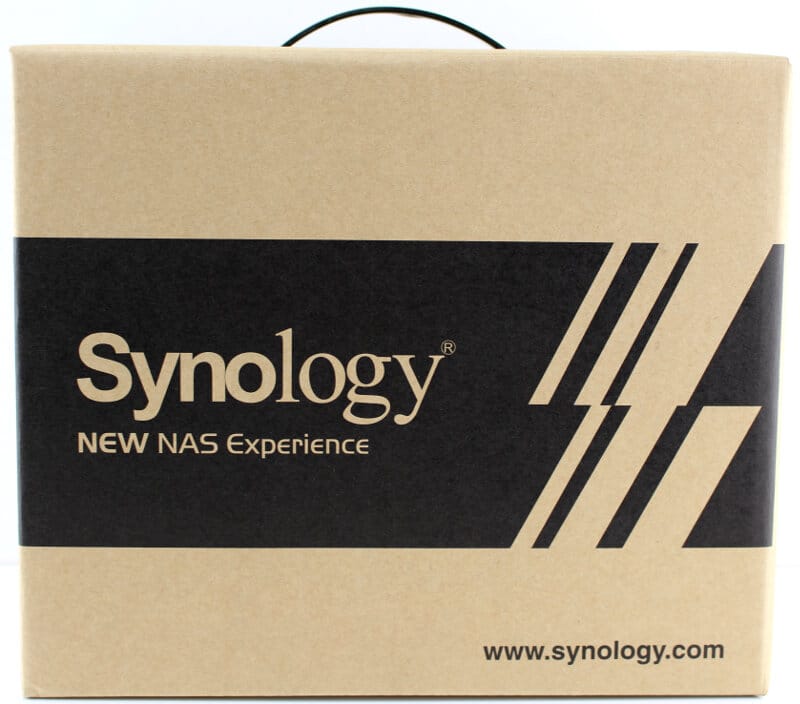 The side has a sticker showing you what is inside with a picture of the device itself, what hardware it has, and what content the box has inside.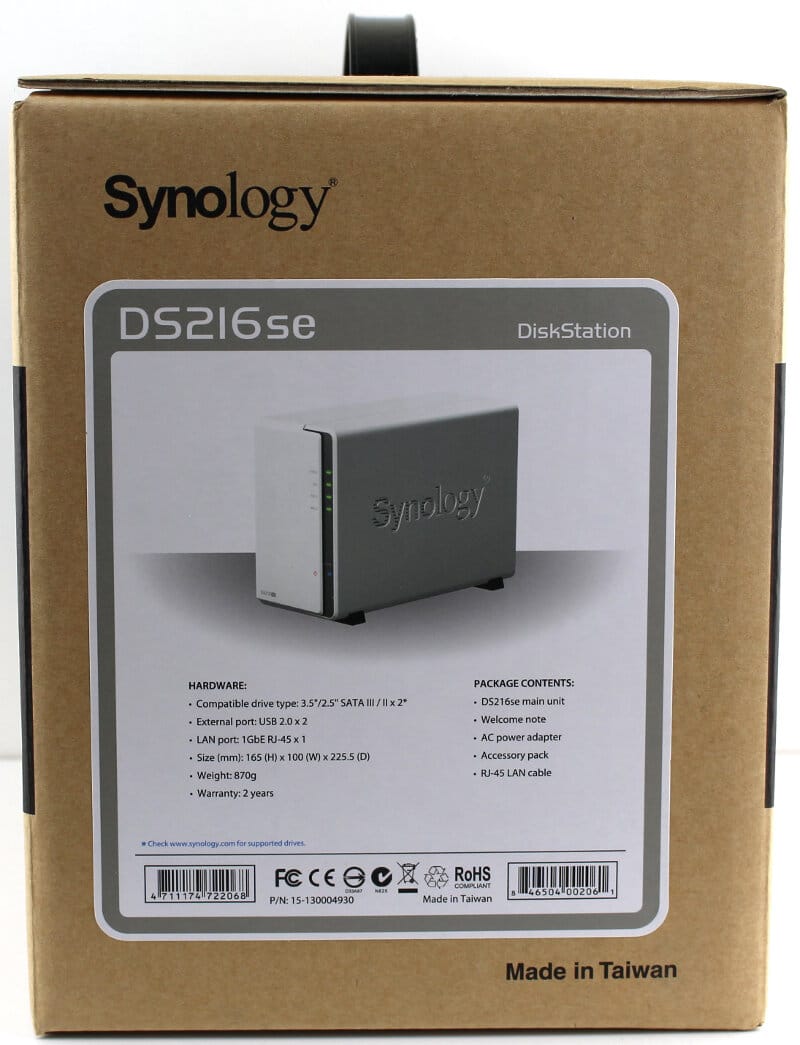 Unpacking the box we find a Quick Installation guide to get you going, an RJ45 LAN cable for network connectivity as well as a power supply brick with connector cable for the region you purchased it in and screws for the drives and enclosure.