Synology Introduces DiskStation DS119j 1-Bay NAS
---
---
---
Bohs Hansen / 4 years ago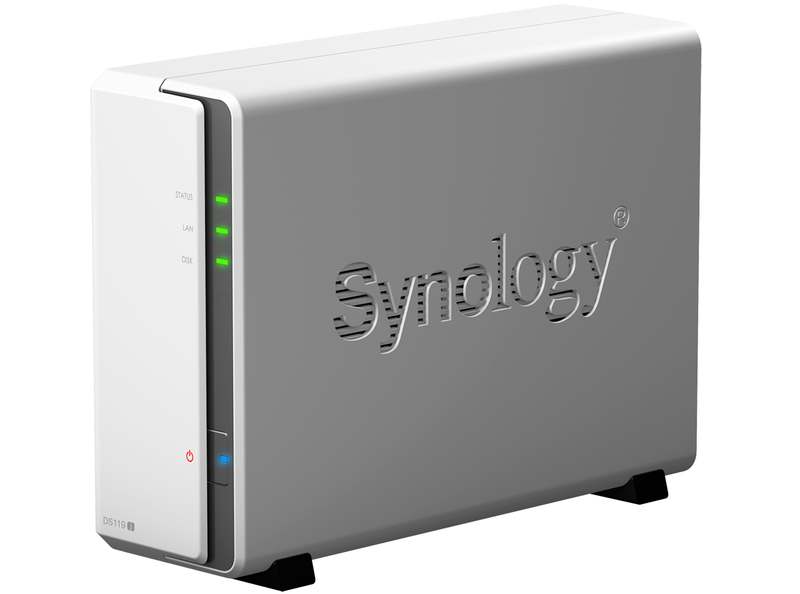 Synology Introduces DiskStation DS119j 1-Bay NAS
Synology's latest NAS is another entry into the 1-bay line-up and it is called the DiskStation DS119j. It is a compact and energy efficient solution which offers a performance increase of up to 400% when compared to its predecessors.
DiskStation DS119j 1-Bay NAS
The DS119j is the successor to the DS115j. It is the newest model to join the J family that boasts superior performance, especially in encrypted throughput. Comparatively, it offers over 200% reading and 400% performance.
The NAS is perfect for users who don't require RAID redundancy. With current NAS drives, you can easily equip this tiny unit with 14TB of storage. That should satisfy the needs of most home users. At the same time, it only consumes 5.01 watts in hard drive hibernation mode, and 10.04 watts under full operation. It's also designed with noise dampening in mind, making it whisper-quiet compared to PC counterparts.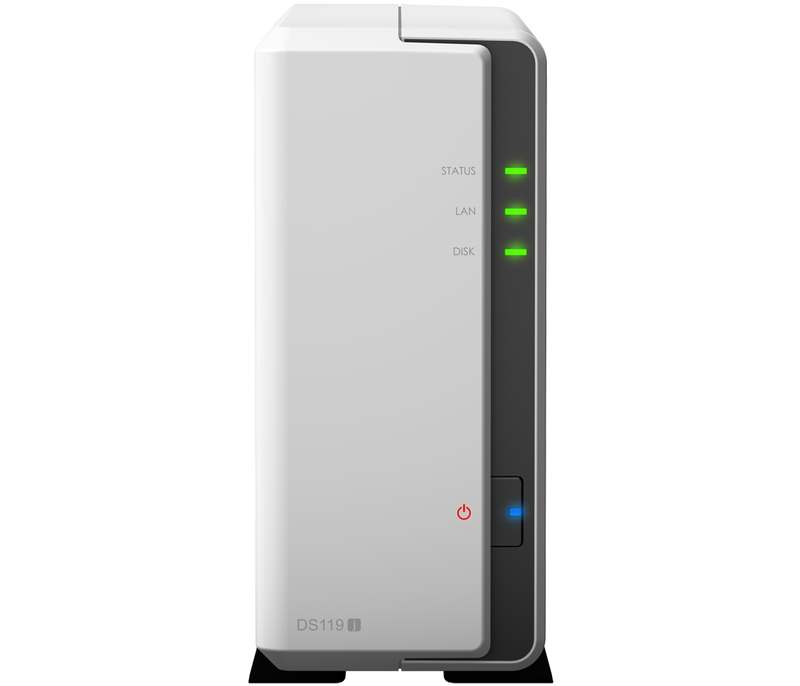 DS119j Hardware and Connection Options
Compared with some other devices on the market, the specs are quite modest. The DS119j is powered by one of Marvell's Armada 3700 88F3720 64-bit processors. It is a dual-core CPU with a speed of 800MHz. While that doesn't sound like a lot when you compare it to your PC, it's enough for a great file server. It also comes with a very important feature, the hardware encryption engine. The processor is coupled with 256 MB DDR3 memory.
Connection-wise, you get a single RJ45 Gigabit Ethernet port and two USB 2.0 ports. So, no high-speed USB 3.0 on this unit. In return, it's very affordable.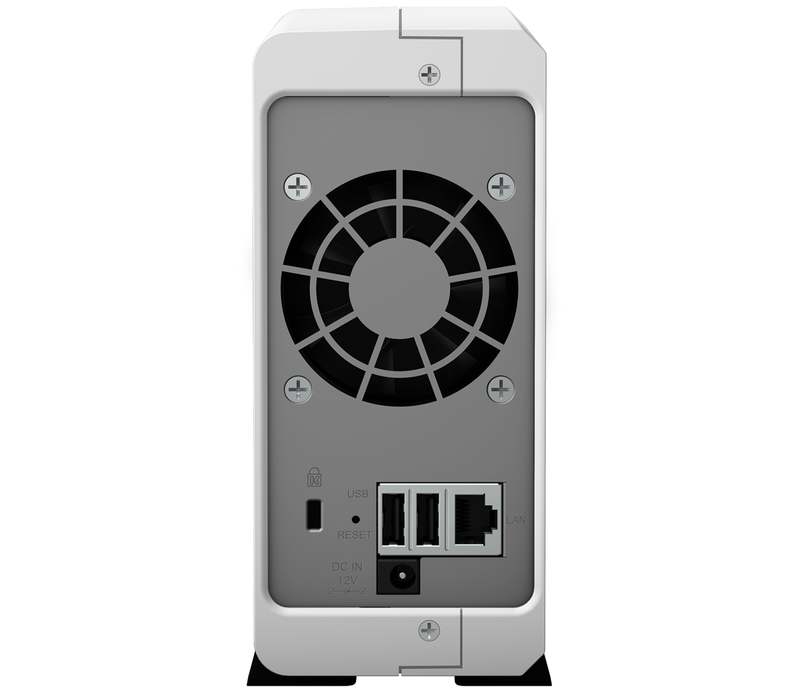 Operating System
DS119j runs on DiskStation Manager, the advanced and intuitive operating system for Synology NAS devices. With various applications offered to enhance work productivity, Synology has received numerous media accolades for it. DS119j serves as a home multimedia server. Users can easily share photos with friends, or stream music and video files to mobile devices or multimedia players.
What does Synology have to say?
"There are many users who are not familiar with a NAS yet, nor aware of the benefits of having one at home," said Michael Wang, product manager at Synology Inc. "DS119j is aimed to be an ideal choice for first-time NAS users with versatile software features, an intuitive user interface, and an affordable price point."
Pricing and Availability
Synology's DiskStation DS119j is available now. The recommended retail price is set at just £75.68 (excl. VAT) or €86 (excl. taxes). At the time of this article, it is listed on Amazon for £99.99, inclusive taxes and with free delivery. With such a price, everyone can afford a NAS. Even when you're on a budget.