Synology Launches DS218 2-Bay SOHO NAS
---
---
---
Bohs Hansen / 4 years ago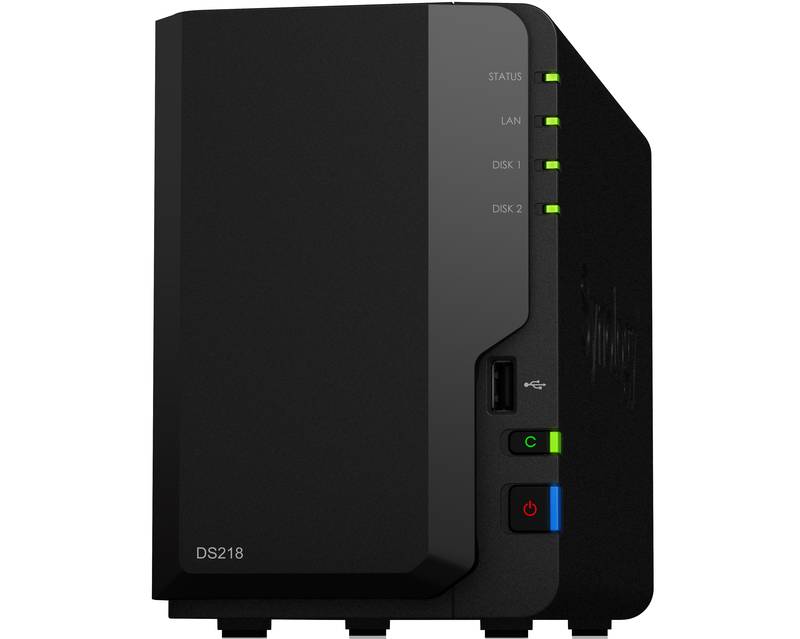 Synology just launched their newest NAS, the DS218. The new NAS is the direct successor to the DS216 and brings quite a few improvements. The feature-rich NAS offers plenty options for media streaming, file sharing, and data backup.
"4K video content is becoming more and more common. DS218 is also optimised for 10-bit 4K H.265 video transcoding. If your device is not capable of 4K video playback, DS218 provides online 4K video transcoding to 1080p and below for a smoother experience," said Michael Wang, Product Manager at Synology Inc.
Synology DS218 Hardware
Synology's DS218 is a 2-bay NAS which is using the 64-bit 1.4GHz Realtek RTD1296 quad-core processor, delivering sequential throughput at over 112 MB/s reading and writing. It comes with 2 GB DDR4 memory which is four times the capacity of its predecessor. One of the great additions is the optimisation for 10-bit 4K H.265 video transcoding via Video Station. The whole thing is hardware accelerated for on-the-fly transcoding when needed.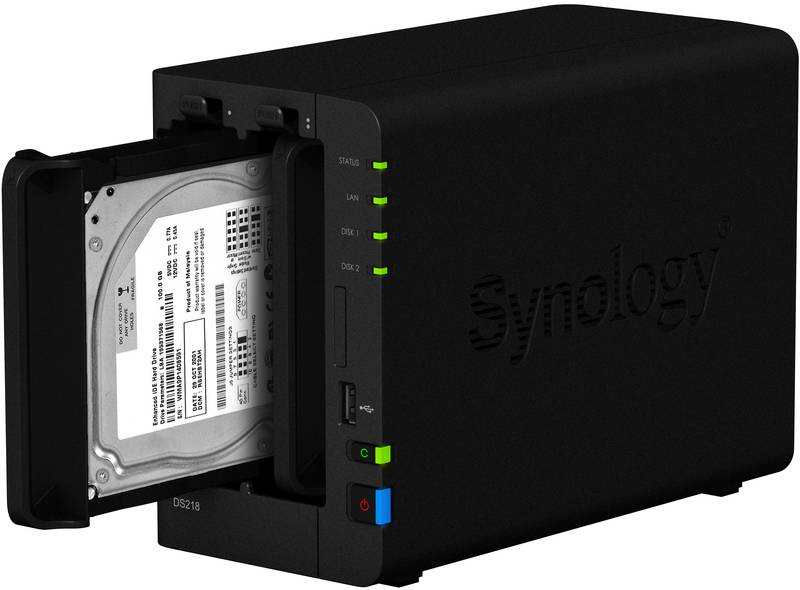 Connectivity
The DS218 keeps the connectivity simple, but it has an addition when compared the other recent released Synology NAS. The DS218 has a front facing USB port and a one-touch copy button. It's only a USB 2.0 port on the front, but it's still nice to have. The rear side has the rest of the connections which are a Gigabit Ethernet port and two USB 3.0 ports.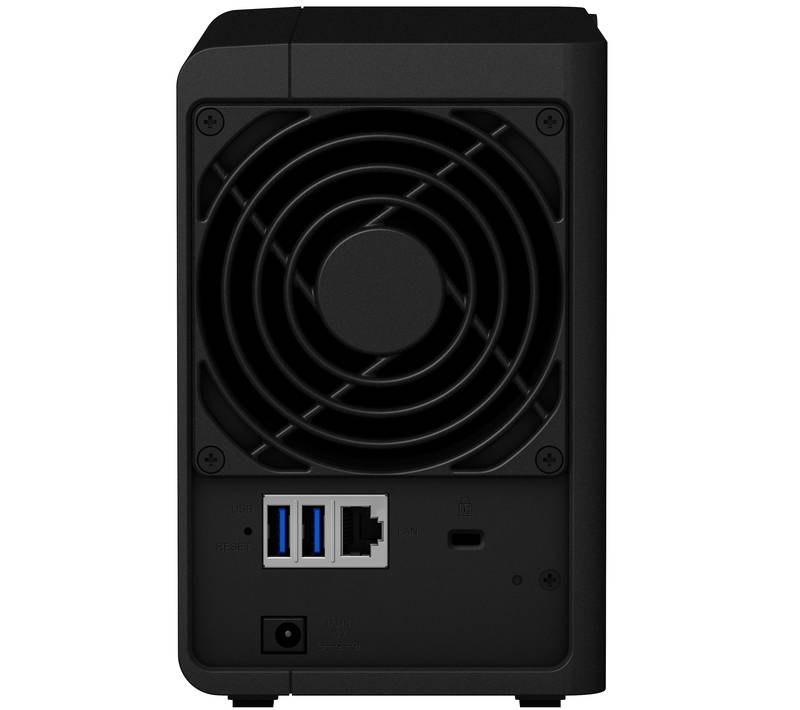 Usage Scenarios
All NAS devices can share your files and so can the DS218. It is well suited for most SOHO environments where users want a versatile NAS server with strong media functions. 4K content is no problem either with on-the-fly  With 2 bays and modern HDDs you can get a lot of capacity in a two-bay NAS. The OS supports this too with single volumes which can surpass 16TB. Create a personal cloud system, run small databases or web servers, and easily connect from anywhere. That's the DS218.
Pricing and Availability
Synology's new NAS isn't available for purchase yet, but it should be shortly. It comes with an MSRP of £246.55 inc. VAT or €226 excl. taxes.