Synology Releases DS1517+ and DS1817+ 5 and 8-Bay NAS Models
---
---
---
Bohs Hansen / 5 years ago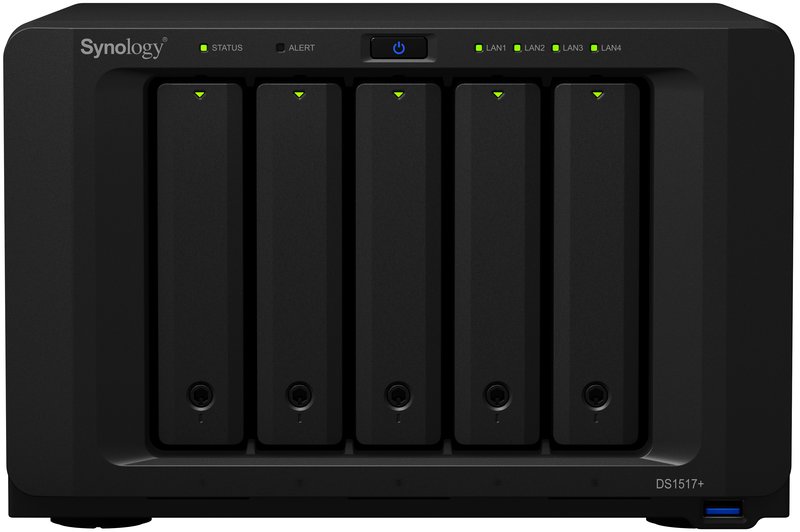 Synology announced two new NAS units in the Plus-series and launched the new DiskStation DS1517+ and DS1817+ NAS. The DS1517+ is a 5-bay NAS while the DS1817+ is an 8-bay NAS. The powerful and scalable tower servers offer a high-performance, reliable, and versatile network-attached storage solution for tech enthusiasts and small/medium-sized businesses.
"DS1517+ and DS1817+ offer tech enthusiasts and small businesses more storage options that bring outstanding performance and flexibility for intensive storage tasks," said Jason Fan, Product Manager at Synology Inc. "DS1517+ and DS1817+ are Synology's first NAS devices to support M.2 SSD, designed to solve the performance bottleneck of heavy workload applications and significantly reduce the I/O latency."
Both of these new NAS units are more or less identical, with the difference being the available drive bay amount. They are both powered by an Intel Atom C2538 quad-core processor and come in two memory versions: 2GB or 8GB. Both versions can be upgraded to a maximum of  16GB with DDR3 SO-DIMM modules.
With dual-channel memory design, the NAS' are able to provide outstanding sequential throughput at over 1,165 MB/s reading and 527 MB/s writing under a RAID 5 configuration with 10GbE Link Aggregation enabled. But that will require the installation of a 10GbE network interface. And you can do that through the PCIe 2.0 expansion slot. The PCIe 2.0 expansion port is an x8 slot with 4 lanes and it also supports the use of M.2 SATA SSD adapter cards.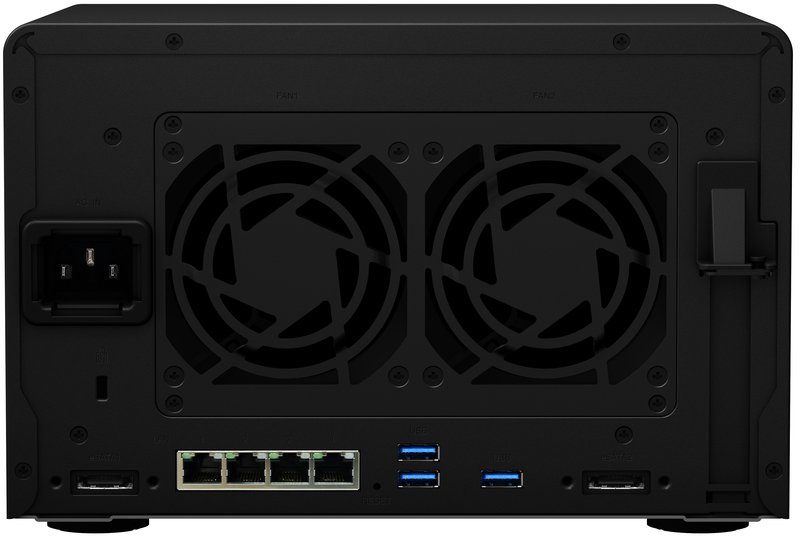 There are a multitude of available connections out of the box, so you don't need to use the PCIe slot for functionality, it's just a bonus. You get two eSATA ports for the connection of up to two expansion units, allowing you to add another 10 drive bays through two 5-bay units. You also get four Gigabit Ethernet ports and four USB 3.0 ports.
The power supply is built into the NAS, removing the need for any power bricks laying around. Both the DS1817+ and the DS1517+ come with two fans to keep the system cool. The larger 8 bay unit has two 120mm fans while the smaller 5-bay unit comes with two 80mm fans.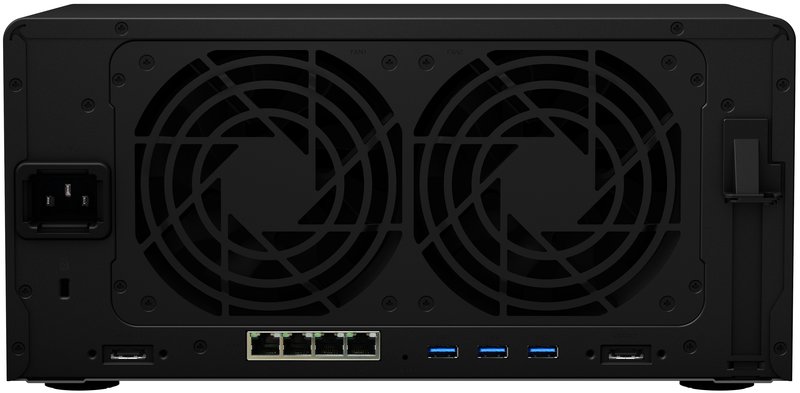 The DS1517+ and DS1817+ are powered by DiskStation Manager (DSM) 6.1, the versatile and intuitive operating system for Synology NAS devices. It features a wide range of applications for backup, network management, and productivity, DS1517+ and DS1817+ can serve an integral role in office IT infrastructure.
The units also utilise the Btrfs file system which comes with several advantages over EXT volumes. You get a more flexible shared folder system and better control over the user quota system. Moreover, you get advanced snapshot technology with customisable backup schedule allowing up to 1024 copies per shared folder and 65,000 copies system-wide without occupying huge storage capacity and resources. File or folder restoration and file self-healing is another benefit of Btrfs.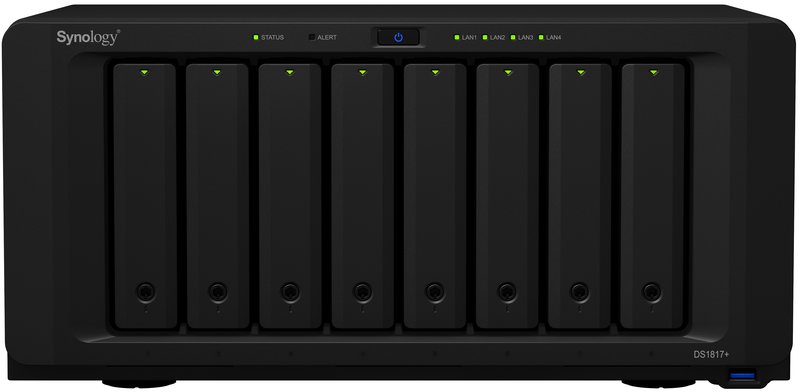 The DS1517+ and DS1817+ both carry a 3-year limited warranty and an additional extended warranty option is available in selected regions for up to five years of coverage.
As for the price, the DS1517+ 2GB comes with and MSRP of £680.40 inc VAT for the 2GB model and £747.60 for the 8GB model. The 2GB DS1817+ comes with a price of £826.80 while the 8GB model costs £894.