System Shock 3 Officially Confirmed
---
---
---
John Williamson / 5 years ago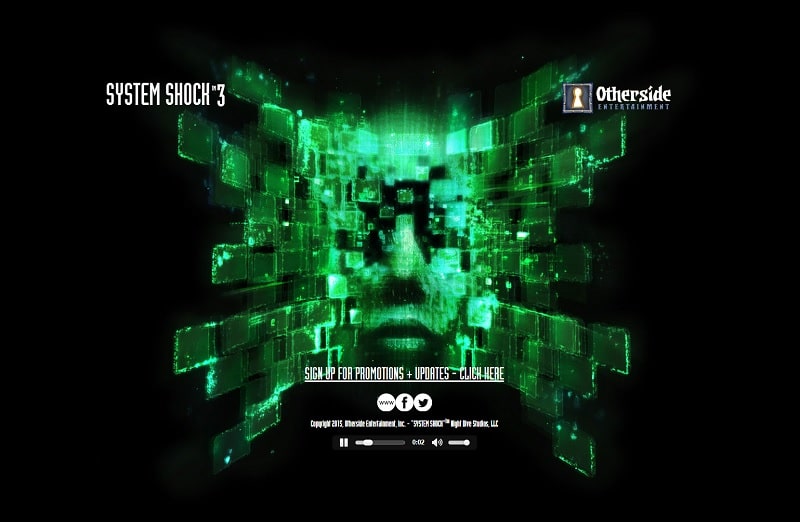 System Shock 2 is unquestionably one of the greatest PC games ever created and still holds up remarkably well despite its age. This is mainly due to the imaginative level design and enthralling cyberpunk setting. As a highly revered title, there's always some apprehension regarding a sequel and people struggle to reign in their expectations. Additionally, there's a huge nostalgia factor with older classics which makes it relatively easy to look past various flaws. Not so long ago, Night Dive acquired the publishing rights to System Shock 3 and in a recent interview with Fastcompany, the company explained they hired the original concept artist from System Shock 2. This is to create an authentic experience which honours the original in a respectful way.
Night Dive enlisted the help of developer OtherSide Games to create System Shock 3. Today, the company officially announced its development in a Twitter post which reads:
It's official. Look. Listen. Sign up for updates on System Shock 3. https://t.co/FInPPvGyWP

— OtherSide (@OtherSide_Games) December 14, 2015
You can sign up to the official page to receive promotions and updates during the development process. There should also be some teasers posted on Twitter in the near future, and it will be interesting to see how the game pans out. I really hope it lives up to the System Shock name, and glad to see this iconic series being revived.