Team Group M131 16GB Dual Flash Drive Review
---
---
---
Bohs Hansen / 9 years ago
Introduction
---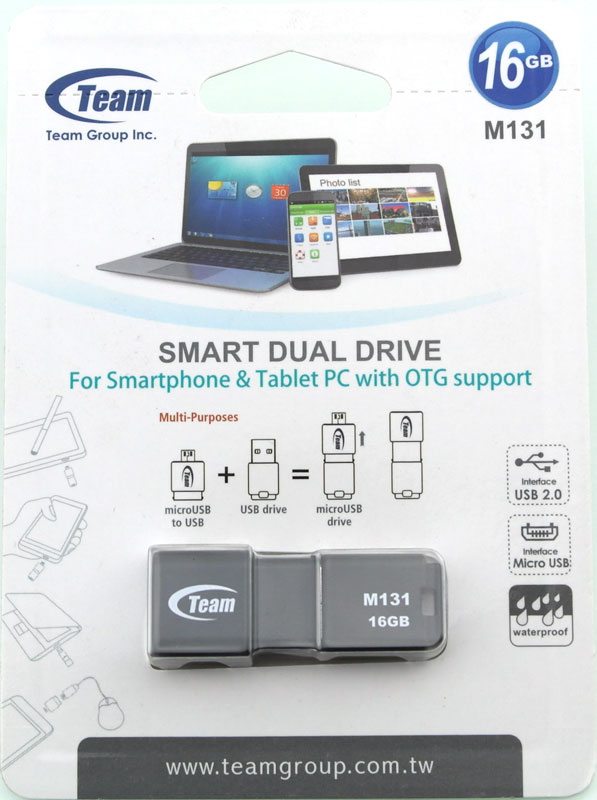 The limited storage in mobile devices can be a real problem just as the fact that a touchscreen rarely is the optimal input device. Both these things might be a thing of the past if you invest in a Team Group M131 Smart Dual Drive with OTG support that. I'm taking a closer look at 16GB model of just this drive today.
Whether you want to create a copy of the files you got on your mobile device onto a flash drive or just want to create backups, switch out content or extend the internal storage for a while, the M131 USB drive is here for you. You just slide the cover back and plug it into your OTG capable device.

Once we have our files copied from the smartphone or tablet onto the M131 flash drive, we would like to be able to use it our PC that doesn't have a micro USB port. For this purpose, the M131 is designed as a two piece drive. Simply pull it apart and you'll expose the normal USB 2.0 connector and have a flash drive like you're used to from all the other ones you have.
Plugging it apart also exposes the third feature of this flash drive, the separate OTG adapter that you can use to connect compliant devices directly to your tablet or smartphone and this includes USB keyboards, mice and hard drives.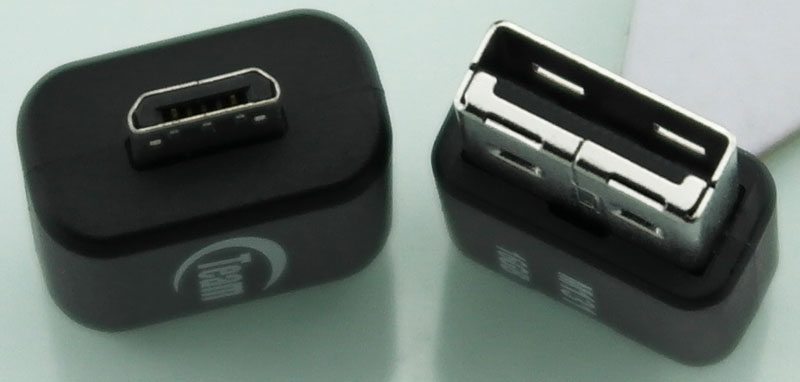 The surface is made from a matte anti-fingerprint material and it has a slide cap design over the Micro USB port to prevent dust gathering and collisions to the somewhat weaker point compared to a normal USB plug. Like most flash drives, the M131 also comes with a strap hole slings to carry it more convenient and prevent unnecessary loss and searches.
Finally, the dual design with the OTG Converter is a lot more convenient than a cable in most cases and the 2-in-1 design plugged together avoids the trouble of missing pieces and searching the cable.

The compact size of just 44 x 16.6 mm and weighing just 6.6 grams make this drive highly portable. It comes backed with a lifetime warranty and is available in three capacities: 8GB, 16GB, and 32GB.