TeamGroup T-CREATE 64GB 3200MHz DDR4 Memory Review
---
---
---
Peter Donnell / 5 months ago
A Closer Look
The T-CREATE range is a nice move from TeamGroup, as it distances this product range from their usual gaming customers. I will say, to a certain extent RAM is RAM and this memory will game just as well as it should, and gaming memory will do the creative jobs just fine too. It's all a branding, style and image thing, but hey, I'm cool with that 100%.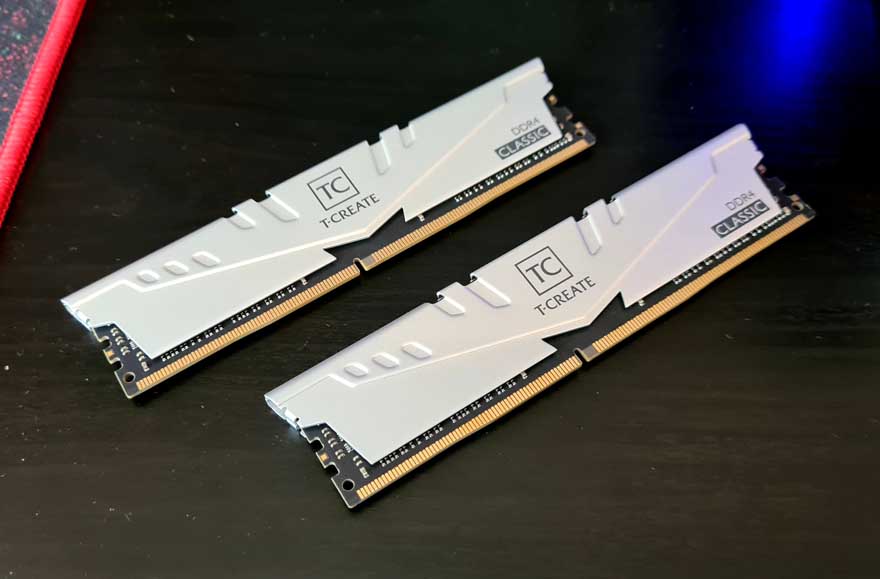 The memory has been very well made though, and uses a 10-layer PCB to ensure there's less cross-talk from the memory chips and traces. It's just more durable too, which is never a bad thing as you don't want the memory to flex while it's being handled. Plus, the extra bulk helps it handle heat and power better too.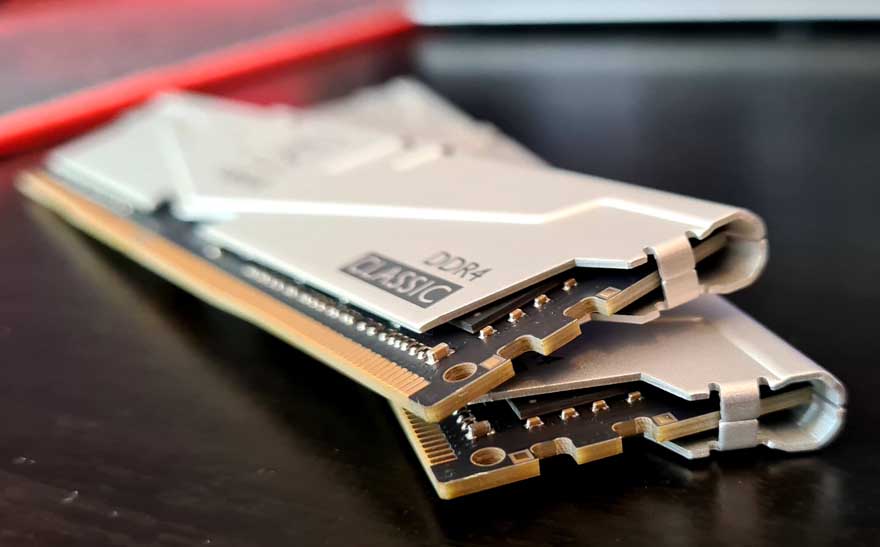 The matte black PCB has become somewhat expected in the memory market these days, but it's still nice to see it regardless. What I do love is the powder coated appearance of the matte white. The two tones contrast really well, and the front on T-CREATE looks crisp and stylish.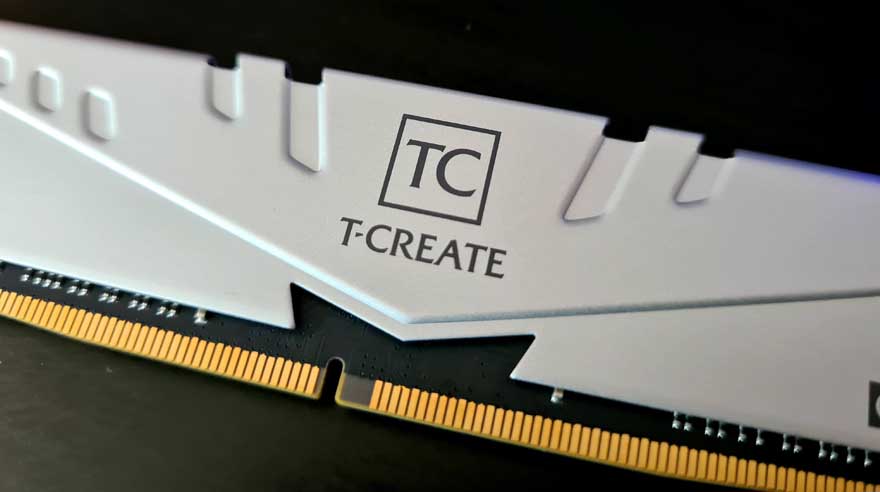 I mean, I don't want to go all Patrick Bateman over it, but I think they've styled it just right for the creative market.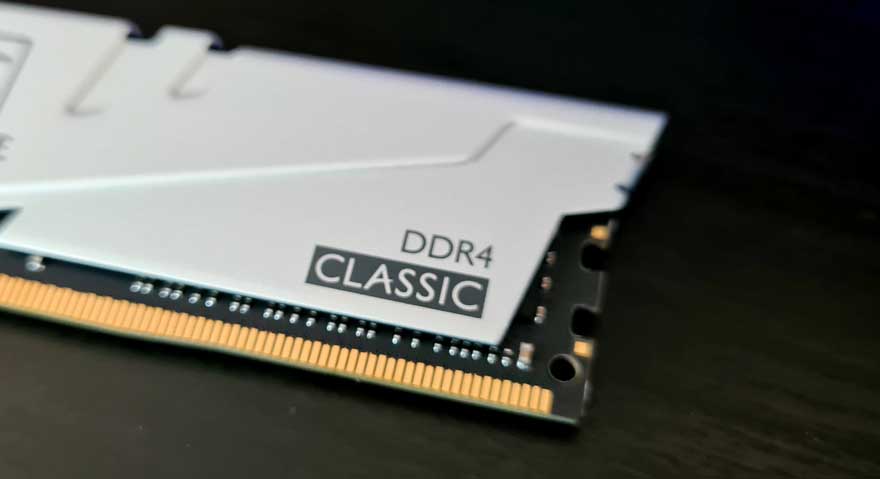 It's not all show and no go either, as the memory still has a good chunk of aluminium on each side to ensure the cooling performance is still there. The modules are a low profile design still, so compatibility in slimmer cases, rack mounts, or with larger CPU coolers should not be an issue.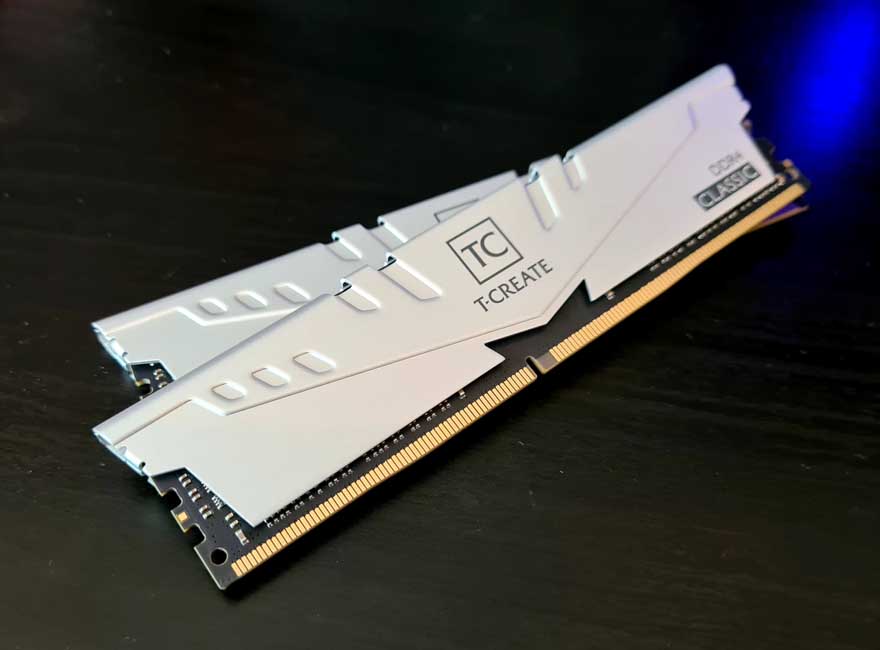 The memory has a few bumps, ridges and a couple of cut outs at the top too, which increases the overall surface area, amount of heatsink material and offers a little more airflow too; all of which should improve the cooling performance.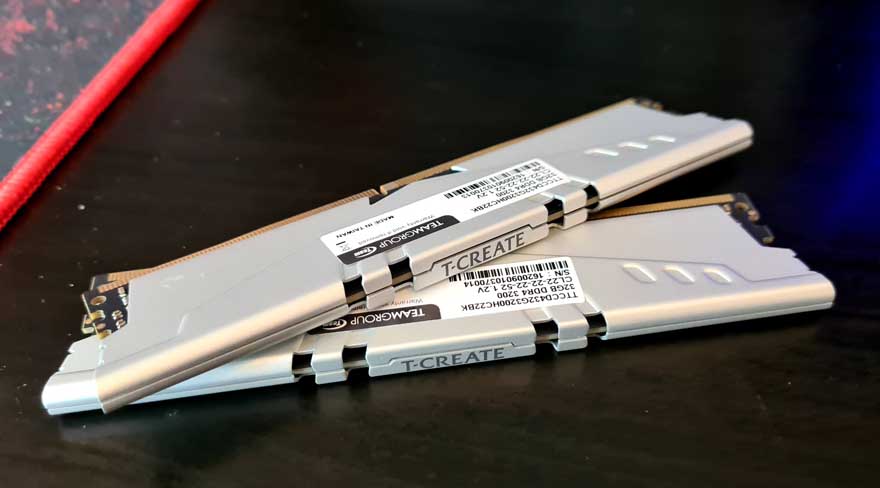 The spine of the RAM has a little channel as the heatsink is made from two parts that I'm guessing are fixed with some adhesive pads.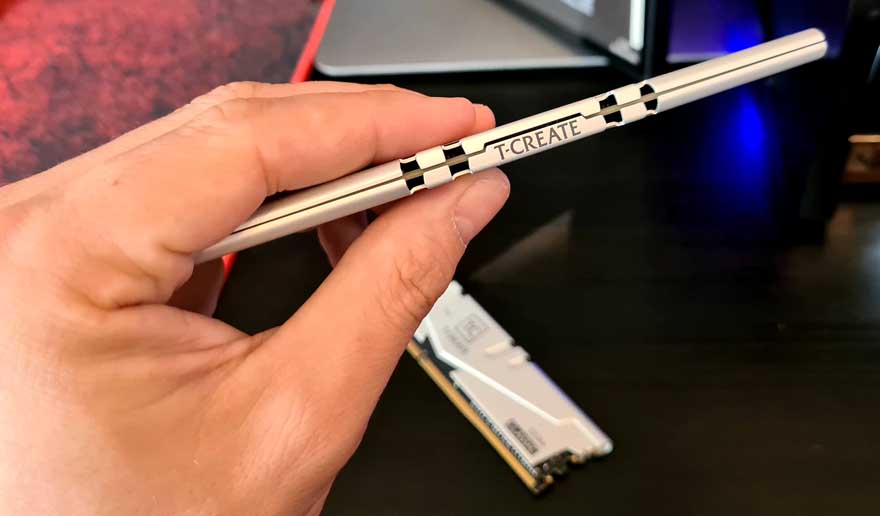 You can actually close that gap if you squeeze it, but it'll open up again when you let go. That's not a fault by the way, it's a pretty common design for memory.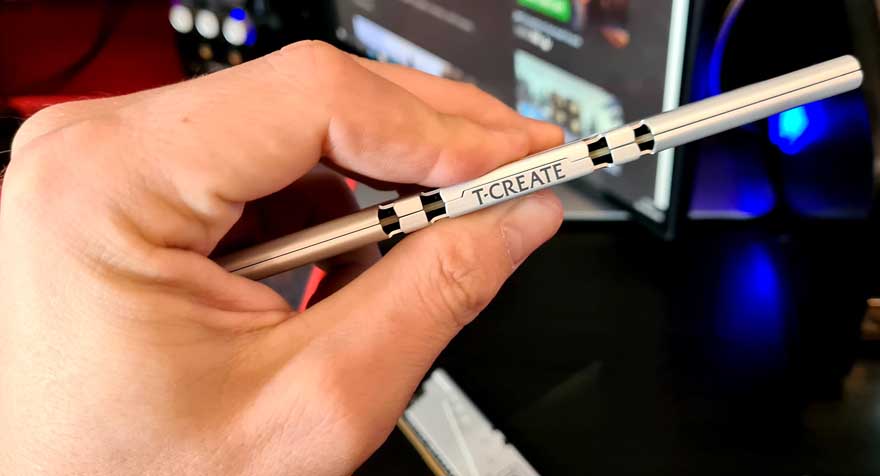 So there we have it, 3200 MHz, two 32GB DIMMS, and a lovely classic design. Let's get this in a test bench and see what it can do!