Teaser Suggests a Brand New DeLorean May Be Announced
---
---
---
Mike Sanders / 2 years ago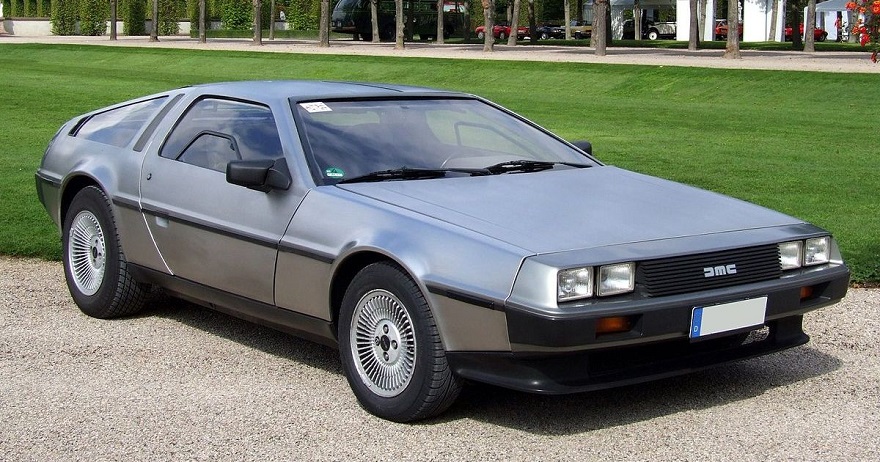 There are few car designs more iconic or as easily identified than the DeLorean DMC-12. With its stainless steel body and gullwing doors, while it was something of a flop during its exceptionally brief production run in the early 80s, it is perhaps somewhat ironic that despite its futuristic look, time has perhaps proven to be one of the best allies this vehicle has had.
Yes, it was hideously underpowered and notably expensive (then and now), but having once briefly sat in one, I can't help but admit (with very little shame) that I'd absolutely love to own one of these. Sadly, with even relatively shoddy 2nd-hand examples still commanding a price in the region of £35,000, however, the chances of it ever happening are pretty slim.
With the DeLorean DMC-12 car shortly set to celebrate its 40th birthday, there is some exciting news for fans. Following a teaser Twitter post by Italian car designer firm "@italdesign", they've dropped a very heavy hint that a brand new modern DeLorean may shortly be announced.
#DeLorean DMC-12 turns 40 this year! This picture was shot on the 21st January 1981, when the very first production model was released. What a better way to celebrate an icon of automotive history than a sneak peek of the (near) future?
Stay tuned for more… #visionbeyondtime!😉 pic.twitter.com/JKcHsMjgOy

— Italdesign (@italdesign) January 21, 2021
The DeLorean is Coming Back?
This semi-announcement has, even for huge fans of the DeLorean DMC-12 like me, come as a colossally big surprise. And I must admit that this announcement does perhaps ask more questions than it answers. – Chief among which is how ItalDesign, a company owned by Volkswagen, has managed to obtain a license for the production of something seemingly set to carry the DMC name.
I mean, as last as I was aware, the DMC IP is currently owned by a British person who has a small factory based in Texas (specifically for the maintenance and production of "new" DMC-12 models based on the parts purchased in the takeover). – My best guess in that regard, therefore, must simply be that the DMC name has been specifically licensed for this model which, on the whole, may not be the best of news.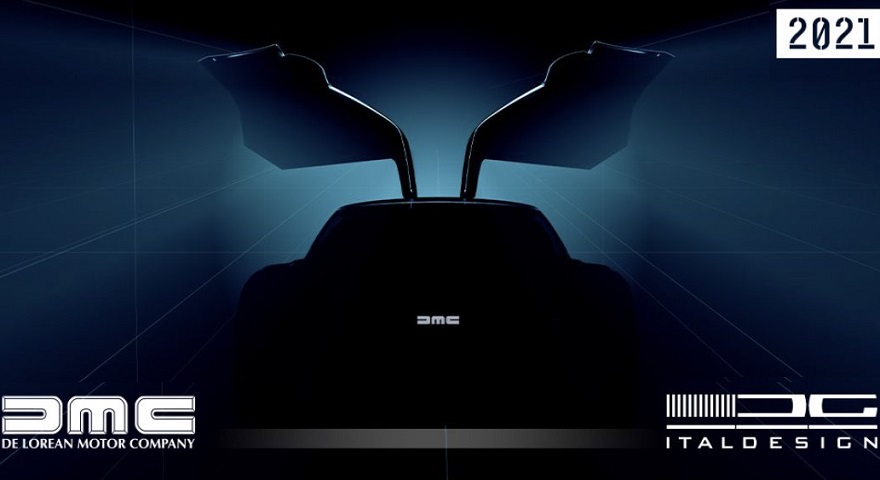 What Do We Think?
Presuming that a brand new DeLorean is announced, one of the most pertinent questions is, without a doubt, whether this is going to be a production run or one-singular 'concept' design. And, in regards to the latter, this doesn't necessarily bode well as in the past we've seen more than a few absolutely amazing concept cars that never came anything close to a full-blown production and, by proxy, consumer release. (The Jaguar C-X75 comes to mind).
With the post suggesting that something will be confirmed in the very near future, however, rest assured I'm going to be keeping my eye on this one with more than a little fan-boyish curiosity!
What do you think? – Let us know in the comments!