Tech Analysts Say AMD Will Surpass Intel Next Year
---
---
---
Mike Sanders / 2 years ago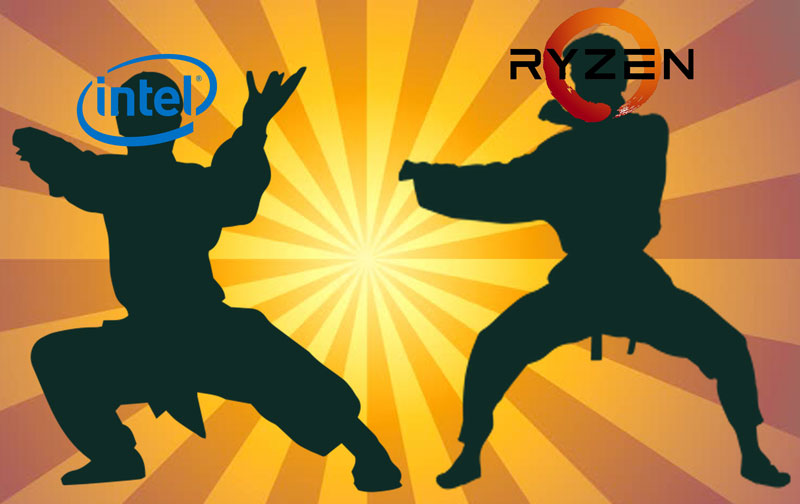 Tech Analysts Say AMD Will Surpass Intel Next Year
What's one of the easiest ways to start a tech argument? Suggest for one second that AMD might be better than Intel or adversely Intel might be better than AMD. The truth of the matter is, this wasn't so much of a debate 2 years ago, after the release of the excellent Ryzen processors though, AMD has taken big strides in closing the performance gap that existed.
In a report via PCGamesN though, a group of Technology Analysts have said that before the end of next year AMD will surpass Intel in terms of processing power.
There's No Loophole!
Now, by processing power, they mean the actual physical speed and performance. I only clarify that as someone is bound to suggest that AMD has done a pretty good job at requiring more power (generally speaking) to run. The claim comes via Global technology analyst, Canalys, who in a leaked Powerpoint training presentation is suggesting that the company should anticipate AMD being more powerful in the very near future.
There Could Be Some Doubt
There is a little speculation as to whether this report does include the brand new Intel processors (due to release in the next month or so) into the equation. Therefore, some believe that the conclusion that has been drawn only compared 2nd-generation Ryzen processors to the current 8th-generation Intel.
At present, while Intel has the edge in gaming, Ryzen has proven itself very good at computing power. The differences between the two might still exist, but there is it a little trickier picking which you want.
If that is the case, then Intel clearly might have something to say about this before the end of the year.
What do you think? Could team red take a dominant position over Intel? – Let us know in the comments!