Tenda AV1000 Gigabit Powerline Adapter Review
---
---
---
Bohs Hansen / 8 years ago
Introduction
---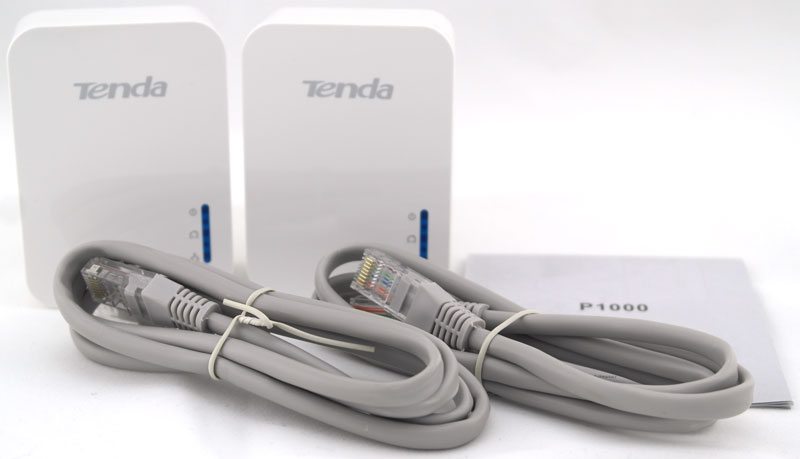 Setting up your home network can be a real hassle at times. You have the option of wireless signals, but that includes configurations as well as possible black-spots for the signal. Drilling holes through your walls might not be an option either, maybe because you rent and your landlord doesn't want you to. So what option do you got left, you ask? Easy, use your existing power lines to transfer the signal. The Tenda AV1000 Gigabit Powerline Adapter is such a solution, and today I'm taking a look at the Starter kit.
The Ethernet over power circuitry is a great invention and one that has come quite a far since it started. The first devices only allowed for 100Mbit/s and some time later 200 Mbit/s speed, and that under the best conditions. While this might be enough for any internet traffic, it isn't optimal for home networks that also handle a lot of file traffic between devices. Since then we've moved through the 500 and 600 MBit/s models and have now arrived at the full gigabit speed. And as the AV1000 name already suggests, I'm testing on of those today.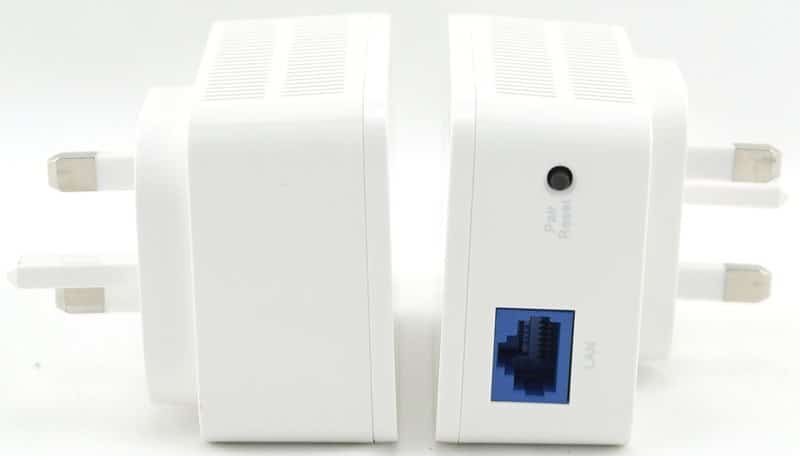 The increased speed capabilities make 3D/HD and other IPTV technologies work smoothly, even when multiple devices use the network at the same time. The powerline adapters are starting to become a real alternative to long cables while staying just easy configuration wise. The entire system is plug and play, so all you have to do is connect it, but there is a management software to change the Quality-of-Service (QoS) priority settings.
The Tenda AV1000 supports IGMP snooping, a process of listening to the Internet Group Management Protocol network traffic. By listening to these conversations, the switch maintains a map of which links need which IP multicast streams. It also has a 128-Bit AES encryption as well as the QoS service that can prioritize business traffic firstly, such as IPTV signals.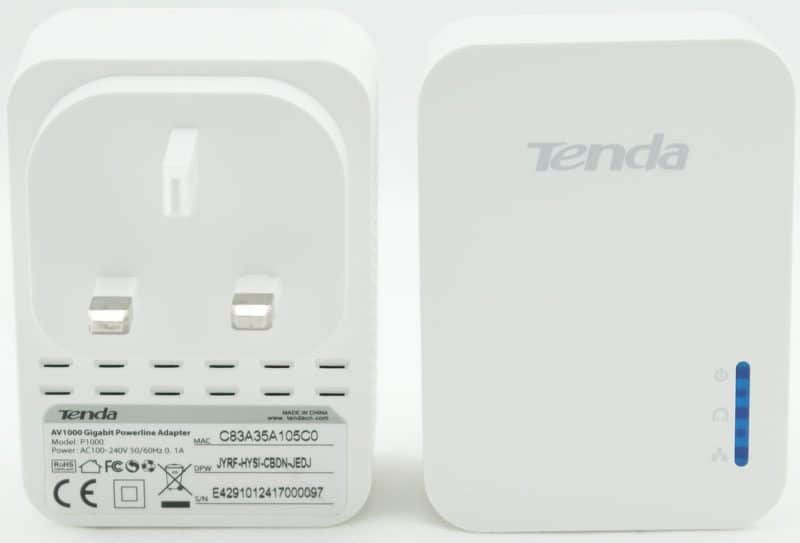 Tenda also made sure the devices are compatible with the latest AV2 HomePlug standards and are downwards compatible with 200M, 500M and 600M powerline products. It doesn't matter if your other adapters are from Tenda, as long as they support the given standards. This in returns allows you to easily expand your current adapters with these new Gigabit ones without the need to scrap the old. That is awesome, if I may say so.
Each of the two P1000 adapters contained in this kit will only consume 0.5 watts in standby mode and the white design will make the devices just as invisible on your wall as the tiny power consumption on your power bill.