Tesla Have Taken $7.5 Billion Worth of Model 3 Preorders According to Elon Musk
---
---
---
Alexander Neil / 7 years ago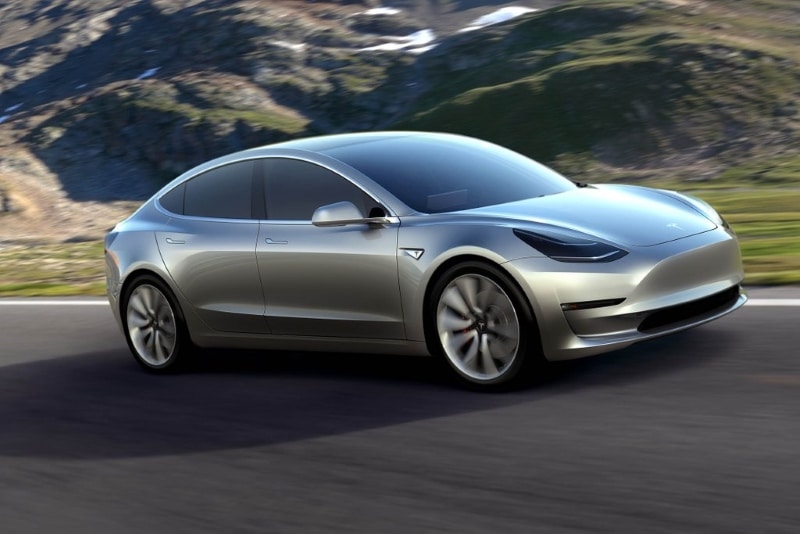 Yesterday, Tesla unveiled their long-awaited affordable electric car, the Model 3. Tesla may have expected that there would be great interest in this new car for the masses, but the response to it has been enormous, with over 180,000 pre-orders being taken in the first 24 hours alone.
Despite not knowing anything about the new car prior to the reveal, Tesla enthusiasts were queuing up at their dealerships around the US in order to be one of the first to pre-order the Model 3 and gain a favorable spot on the pre-order list. Even by the time that Musk had finished his presentation of the Model 3 at their Hawthorne facility, he announced that 115,000 preorders had already been placed that day, even though each one required a $1000 deposit.
Model 3 orders at 180,000 in 24 hours. Selling price w avg option mix prob $42k, so ~$7.5B in a day. Future of electric cars looking bright!

— Elon Musk (@elonmusk) April 1, 2016
After pre-orders had been made available for over 24 hours at US dealerships, Musk announced via Twitter that 180,000 Model 3 pre-orders had been taken by Tesla. According to Musk's estimate of the car's price, $35,000, that's $7.5 billion worth of cars sold is just one day. The pre-orders show no sign of stopping either, with Musk continuing to tweet that the pre-order numbers had reached 198,000, growing the waiting list considerably.
Thought it would slow way down today, but Model 3 order count is now at 198k. Recommend ordering soon, as the wait time is growing rapidly.

— Elon Musk (@elonmusk) April 1, 2016
This is a massive victory for Tesla and the electric car industry, which just shows how adoption for these types of cars is growing. Now, however, Tesla are under massive pressure to deliver on these orders, as 180,000 cars is no small amount, especially when the firm manufactured only 50,580 cars throughout 2015. Tesla claims that after production has been ramped up, they will be capable of delivering as many as 500,000 cars per year. Let's hope that Tesla and Musk can make good on this figure, or they could be facing a lot of upset customers who may start to consider another competing electric vehicle, such as the Chevrolet Bolt.