Tesla Predicts Accident and Gives Warning Before It Happens (VIDEO)
---
---
---
Ron Perillo / 6 years ago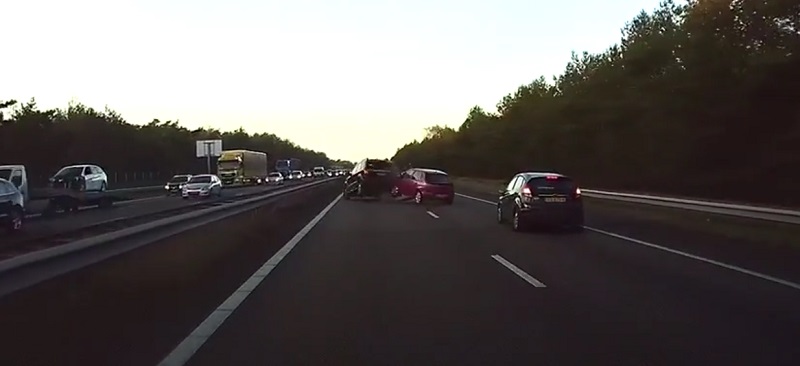 Elon Musk has been steadfast in his proselytizing the virtues of automated driving and has been pushing for the feature in his Tesla line of vehicles. He points out that it is significantly safer to place controls at the hands of computers which can assess the driving situation much clearer due to having multiple simultaneous cameras, satellite information, deep learning algorithm and faster calculation capability than a human. This of course was met with mixed reception, with many arguing that human instinct when driving can never be replaced, even when it comes to safety.
A new video has surfaced however buttressing Musk's arguments further, showing a Tesla vehicle accurately predicting an impending accident moments before taking place. In the video, the vehicle was able to give a warning sound off to the driver so they can react even before the vehicle in front collided with another and caused the wreckage. The new radar processing technology pushed as an update in September under Tesla 8.0 is credited with the successful accident avoidance in the video. Elon Musk explained the significance of this feature when it was announced in a press statement:
"In fact, an additional level of sophistication – we are confident that we can use the radar to look beyond the car in front of you by bouncing the radar signal off the road and around the car. We are able to process that echo by using the unique signature of each radar pulse as well as the time of flight of the photon to determine that what we are seeing is in fact an echo in front of the car that's in front of you."
What's even better is that this radar technlogy allows Tesla vehicles to see through rain, fog, snow or other weather conditions so drivers can avoid multi-car pileups.