The Big Bang Theory Producers Are Being Sued
---
---
---
Bohs Hansen / 7 years ago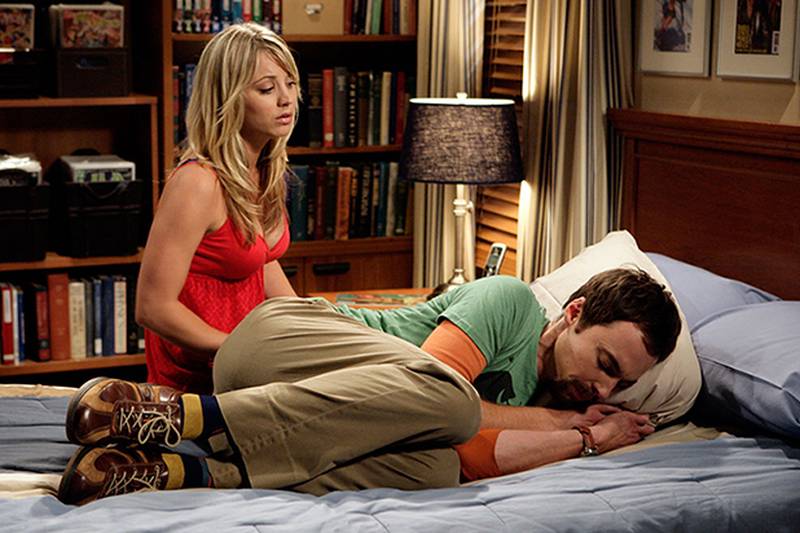 We sadly live in a world where everyone can sue everyone for almost anything. This happens a lot and sometimes the lawsuits have more claim than other times. The latest one is one that is hard to place and I think it will end up as a tough call in the courtroom. Warner Bros, CBS, Fox, Chock Lorre, and Turner Broadcasting are among the targets in a new lawsuit against The Big Bang Theory and more specific, the Soft Kittie usage.
The original author of the nursery rhyme isn't around anymore, but the authors children Ellen and Margaret are suing pretty much anyone involved with the show over the use of the nursery rhyme. The plaintiffs seek damages and profits as well as their attorney fees covered as part of the lawsuit where they say that they never been asked for permission and no royalties have been paid for the use of the by-now famous Soft Kitty rhyme.
The lawsuit was filed on Monday in the Southern District of New York, claiming that the lyrical rights clearly belonged to author and copyright owner Edith Newlin, and that the accused "never contacted or made any attempt to contact Edith Newlin or her successors to seek permission to use the Soft Kitty Lyrics, and Plaintiffs never granted any permission … to do so."
So far everything seems pretty straight forward, the accused are guilty. But it is rarely that straightforward and especially not when we're dealing with laws and rights.
Warner Bros bought the rights to use the song from Willis Music back in 2007, which pretty much clears them. Originally the lyrics ran in a Willis compilation called Songs for the Nursery School back in 1937, but that was only on a loan basis and Willis did not obtain any rights besides for that usage. So they technically didn't have the rights to sell at all. The song, or rhyme, has been used in at least eight episodes of the show, with only slight tweaks, the lawsuit states.
If it was just about a few royalties, then I'm sure that Warner Bros could end the whole thing very quickly, but there's more trouble. The Soft Kitty song has become somewhat legend and that has been exploited in promotions, advertising, and fan articles. That part makes the whole deal a lot more tricky. It will be interesting to see how this plays out, if we get a verdict at all or if they two parties find an outside agreement.