The Division 2 Update 17.1 Full Patch Notes Revealed
---
---
---
Peter Donnell / 2 weeks ago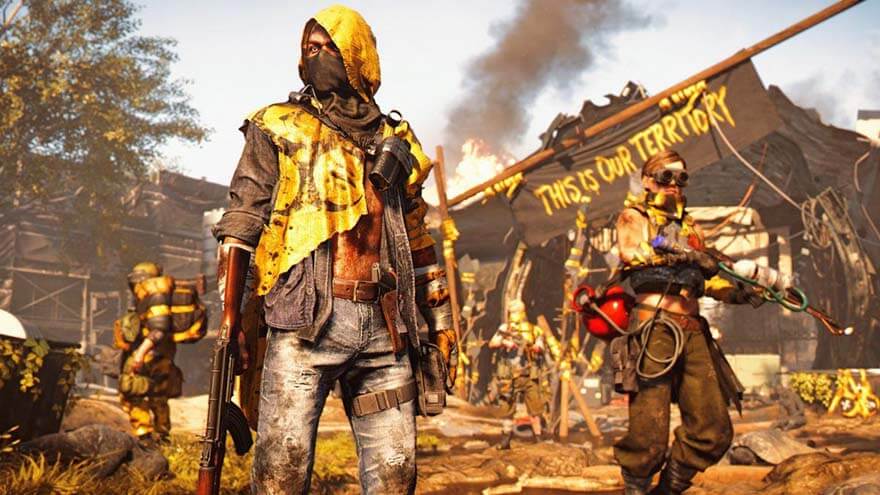 The Divison 2 has been with us for quite some time now, but it's still going strong, and great fun if you haven't played it yet, it's a good one to play online with a few mates. Ubisoft has just released another update, taking Tom Clancy's The Division 2 up to version 17.1, and bringing the usual wave of fixes, tweaks, and balances with it. It's not a huge update, but there's still quite a bit of tinkering going on here, so it's well worth checking out before you play next.
The Division 2
Some of the minor stuff includes pesky hand clipping issues with the Sacrum Imperium Exotic Marksman Rifle and Relic Named Marksman Rifle, as well as some other general attire clipping issues, of which there seems to be quite a few, and which frankly shouldn't be a problem these days, but hey ho, at least they're fixing them rather than just leaving them.
Of course, there are a few other bits and pieces, but you can check out the full changelog below for full details.
If you're ready to check out the update, just let your clients, such as Ubisoft Connect or Epic Game Store auto update the next time you log in and then you're ready to rock.
The Division 2 Title Update 17.1
MANHUNT
Fixed the issue where players were unable to start the Manhunt if they quit the game during the interaction with Wally at the Castle Settlement
Fixed the issue where the Elite Minitank NPC appears as an Enemy Leader in any Black Tusk invaded Control Point the Global Difficulty is set to Challenging
Doctor Home Exotic Rifle is no longer the only exotic awarded when completing General Anderson Climax Mission
Fixed Multiple clipping issues affecting Wally model in the Castle Settlement
Fixed the issue with Wally not moving her mouth while speaking
The fix is available in all regions except MENA
GEAR, WEAPONS & TALENTS
Fixed the issues with Habsburg Brand Set gear pieces not requiring Habsburg Guard Materials for crafting at the Crafting Station
Fixed the issue with the Headache Talent from the Hotshot Gear Set resetting if the bullet that is shot hits multiple surfaces or props, despite having the Blessed Talent equipped from the Hotshot Backpack
Also fixed the issue with the Headache Talent not giving more armor bonus after activating the talent 6 times, even if the player has no armor bonus in the armor bar
Fixed the issue with the locked Habsburg Guard Brand Set mask blueprint not being displayed in the Crafting Station Masks tab
Fixed the issue with the dye slots not changing the appearance of the gloves from the Habsburg Guard Brand Set
Also fixed the issue the Sacrum Imperium Exotic Marksman Rifle Reconfiguration blueprint not requiring an Exotic Component for reconfiguring the weapon at the Crafting Station
Busy Little Bee Talent's damage per stack value is now 2% in PVP environments and displayed correctly when toggling item details in View PVP Stats mode
Added Season 10 gear to the general loot pool
VANITY
Fixed minor clipping issues for the Yellow, Green and Pink Tracksuits
Fixed minor clipping issues for the Season 11 Season Pass reward track masks
Added missing textures between the Gamology Pants and a couple of shoes
Fixed the issue with the Heartbreaker jacket clipping with multiple pants
Fixed the issue where the visuals didn't change after replacing one pair of vanity gloves with another pair of vanity gloves
The issue is still present on Firewall Gloves
Also fixed the issue with vanity items dropping as loot or being obtained as loot from Field Proficiency Caches
UI
Added the outfits to the cache in the cache menu: the picture from the Apparel Cache tab will change based on the current running Apparel Event
Fixed the image size for the Seasonal Menu
OTHER CHANGES
Fixed the issue with access to South and West DZ being blocked if the DZ East Recon mission is not completed before WONY walkthrough
Fixed the visual bug affecting Weekly SHD Requisition Project & Weekly Summit Project rewards – Exotic Cache should now be displayed as a reward
Also fixed the issue with starting and completing "The Pentagon" Main Mission with maximum level characters that have not completed the Pentagon intro Side Mission (Pentagon Breach) before going through the New York walkthrough
Fixed the agent's hand clipping with the Sacrum Imperium Exotic Marksman Rifle and Relic Named Marksman Rifle