The Ultimate $2000 Gaming PC Build 2023
---
---
---
Peter Donnell / 3 weeks ago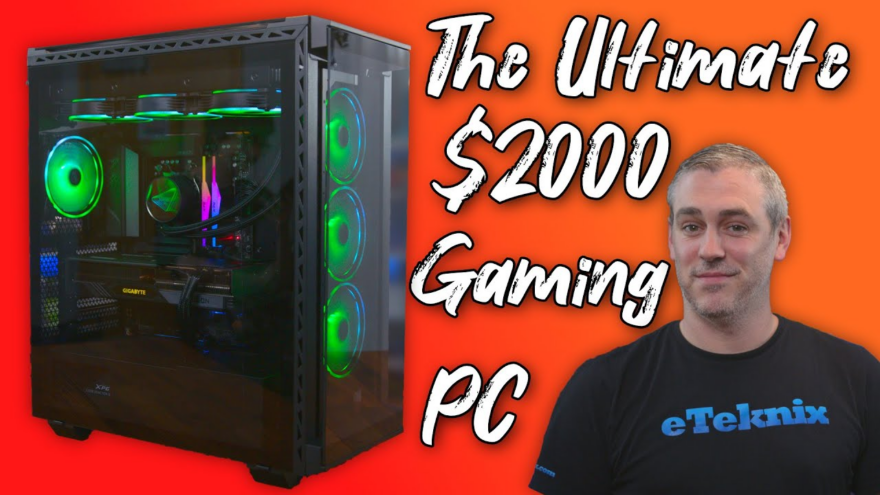 There's no shortage of amazing PCs on the market these days, from pre-built to custom-made, you're not lacking for options. However, we are big fans of building our systems and were eager to see just how much performance you could get on a budget of $2000. That's not exactly a budget build, but it's a far cry from the upper limits of PC building, where an RTX 4090 could eat up the entire $2000 budget alone, and frankly, that's not something everyone can afford when you still have to buy every other component.
The Ultimate $2000 Gaming PC Build
We've teamed up with our friends at XPG to provide us with many of their latest products, such as the ADATA XPG Lancer RGB 32GB DDR5 6000MHZ, XPG Battlecruiser II PC case, XPG Core Reactor II 850W power supply, XPG Levante X 360 AIO liquid cooler, and the ADATA XPG Hurricane 120mm fans. As well as some hardware from various brands such as AMD, Gigabyte, and Seagate from our stocks to complete the build. Overall, we think we've ended up with some pretty fantastic hardware. Of course, all retail links are provided below, and when you're done reading through, we have the build video below which features some gaming benchmarks so you know what to expect from such a build.
Where to Buy
All links are used locally, which will link to your relevant region, such as the UK or US on Amazon. At the time of writing, the total price came to $1947.24, but of course, this is subject to change over time, based on your region, and stock availability, but should otherwise be pretty close.
Build Video and Performance
What Would You Change?
Is there something you would do differently? Would you increase or decrease the budget? Let us know what you think in the comments!