The Upcoming AMD Bulldozer Series: What Do We Know So Far?
---
---
---
Ryan Martin / 11 years ago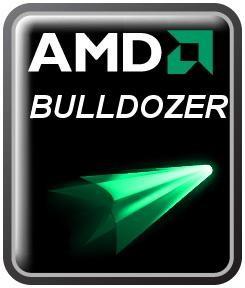 AMD is set to release its new generation of processors across various events and dates during June of this year, and with the launch coming so soon, what do we actually know about the specifications, expected performance and pricing of these new processors?
Well here is what we know for certain about AMD's new generation of "bulldozer" desktop processors:
They will hit the market in 4, 6 and 8 core versions
AMD is using newer 32nm technology over the previous 40nm technology
Some of the new AMD processors will come with integrated graphics aka APU Fusion: much like those on the Intel Sandy Bridge processors
They will be of the new socket being developed AM3+
A new motherboard chipset; the 9 series will be released to cater for these processors
All processors will have a "Turbo-Mode" similar to that on current Phenom II 6 core processors.
We also know other information about the Bulldozer processors based on speculation across the globe, some examples of this speculation includes:
The AMD 6 and 8 core processors have performed better than the i5 2300 in 3Dmark tests
It is alleged AMD has suggested the 8 core processor and a HD 6670 will cost the same as an Intel i7 2600k which means the AMD 8 core processor should cost around £170
The alleged clock speeds will be from 2.7 GHz to 3.2 GHz, and with turbo mode frequencies of 3.4 GHz to 4.1 GHz
So it would appear the new line of AMD processors will be good value for money and offer consumers up to 8 cores of processing power for less than £200. As well as this many manufacturers, mainly Gigabyte, have pledged backwards compatibility of AM3+ processors on some of their current AM3 motherboards.
More news is expected to come towards the end of the month, and we will update you when we know more!