Thecus Expands Windows Storage Server Line-up with W4810
---
---
---
Bohs Hansen / 5 years ago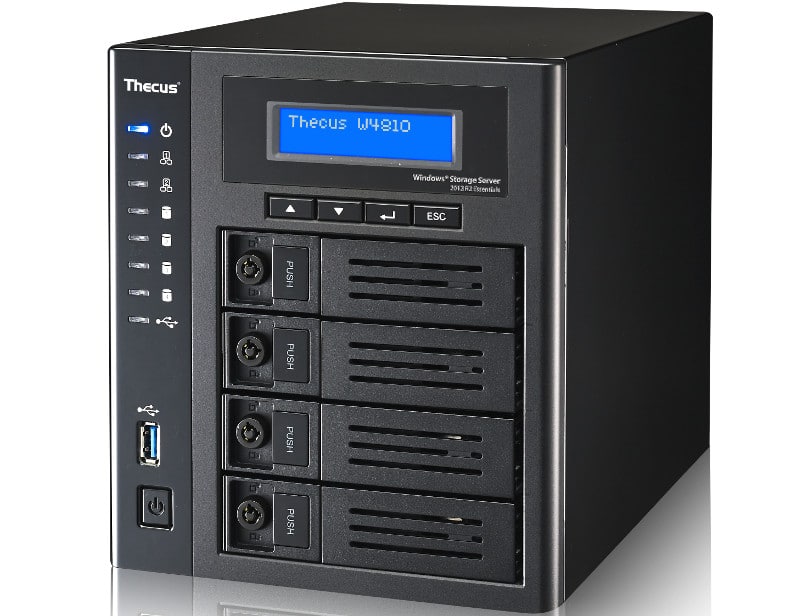 Thecus has been busy working on their Windows-based NAS devices and we've recently seen the quite impressive W2810PRO. Now they are almost ready with the next Windows Storage Server dubbed the W4810 with double the amount of drive bays compared to the W2810PRO and a few more additions.
At the heart of the new W4810 is an Intel Celeron N3160 quad-core processor which has a base clock speed of 1.6GHz and a burst speed up to 2.24GHz. The processor is coupled with 4GB DDR3 memory which should be an SO-DIMM module that in theory can be replaced with an 8GB one – but the official specification only state support for up to 4GB which might be due to the included WSS Essentials license. The CPU is a great upgrade compared to the predecessor which only ran on an Atom processor. The W4810 runs the operating system from a built-in 60GB SSD which gives it the speed and responsiveness that you'll want from such a system.
"The W4810 further expands on the success of Thecus' latest generation of upgraded Windows Storage Server 2012 solutions. Arming businesses with the trusted Windows platform and enhanced multi-tasking abilities, to safely protect and effortlessly manage their valuable data, with increased power and speed", said Florence Shih, General Manager of Thecus Technology Corp.
The W4810 enables users to seamlessly integrate with industry leading cloud-based solutions including Microsoft Cloud, Office 365, and Microsoft Azure Backup. Equipped with a 60GB SSD, which houses the Windows software, this NAS offers the capacity of up to 40 TB. Windows Storage Server Essentials offers a host of features and functionality for organizations of all sizes including Data Deduplication and Storage Spaces for efficiency and protection, native support for Active Directory, and remote access through the P2P application, Orbweb.me. Users can further customize the W4810 to specific business needs as it supports third-party Windows Server add-ins. The Thecus WSS NAS is simple enough to be set up without IT support, yet provides enterprise-level solutions.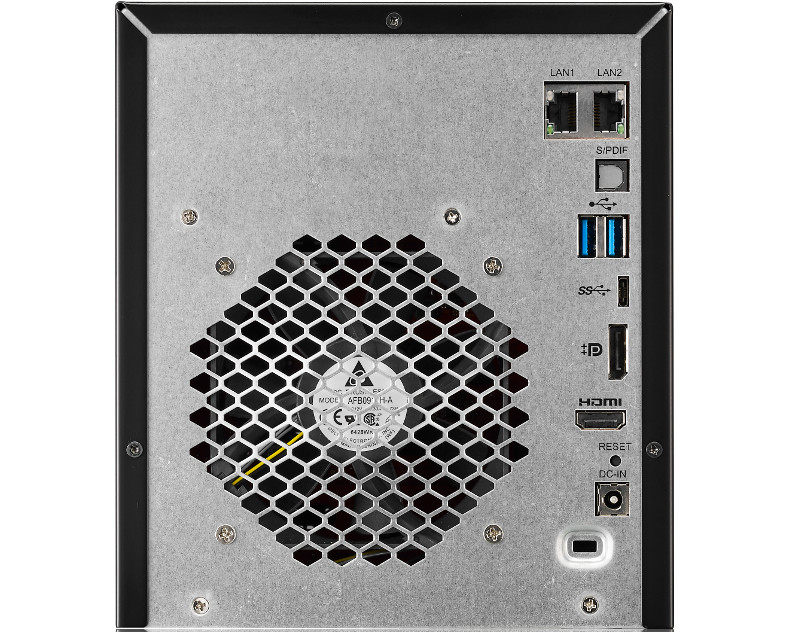 Connection wise you get both dual Gigabit Ethernet ports, three USB 3.0 ports, an HDMI port, a DisplayPort, and an S/PDIF port. On top of that, Thecus also added a USB Type-C port for the latest generation of storage drives and connections.
The new Thecus W4810 will begin shipping globally at the start of October, so the waiting time will be short should you be in the market for one of these NAS devices.