Thecus Display Latest Enterprise and Consumer NAS at Computex 2017
---
---
---
Peter Donnell / 5 years ago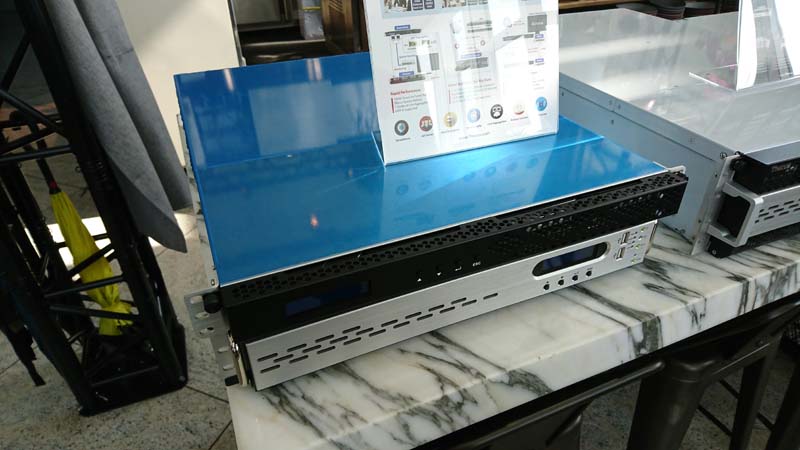 Thecus is a big player in the NAS market. Not only do they have some great solutions for home users, they also deal heavily in the world of enterprise and SMB markets. Just like every other NAS related meeting I have, I asked if their new blade systems will be good for Plex at home, and I refuse to accept that it would be "overkill."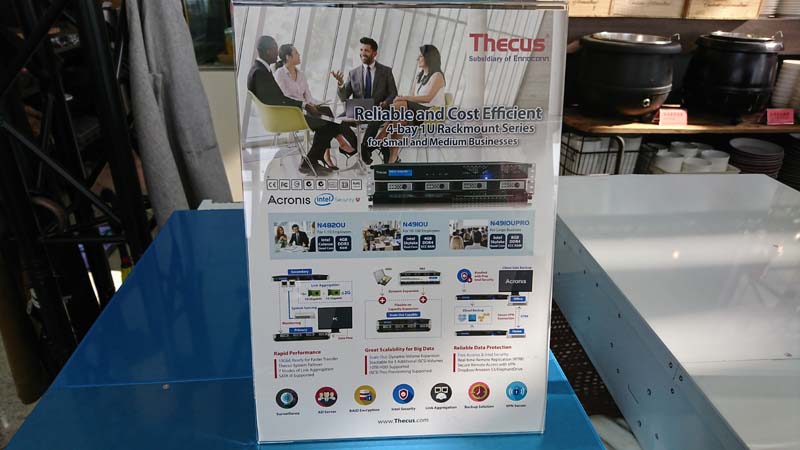 Their new SMB solutions are the N492OU, N491OU, and the N491OUPro.
"These versatile and compact 1U Rackmount units have been designed to deliver growing small and medium-sized businesses uncompromising resilience and high multi-threaded performance in their storage. Running on ThecusOS 7, DDR4 and Intel Skylake dual and quad-core processors."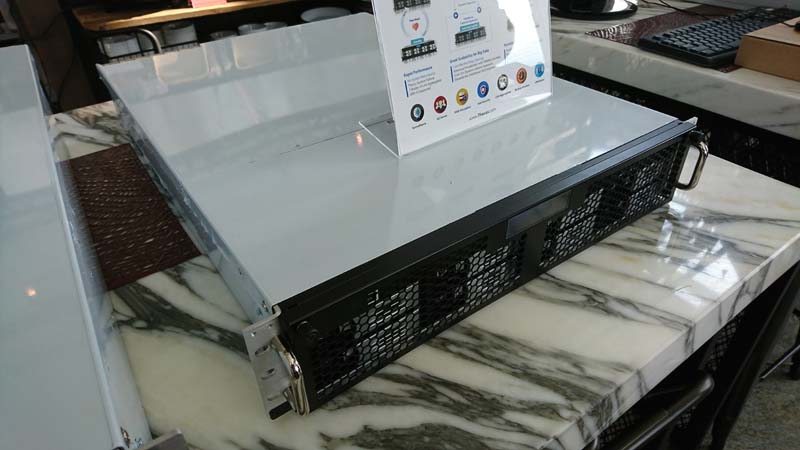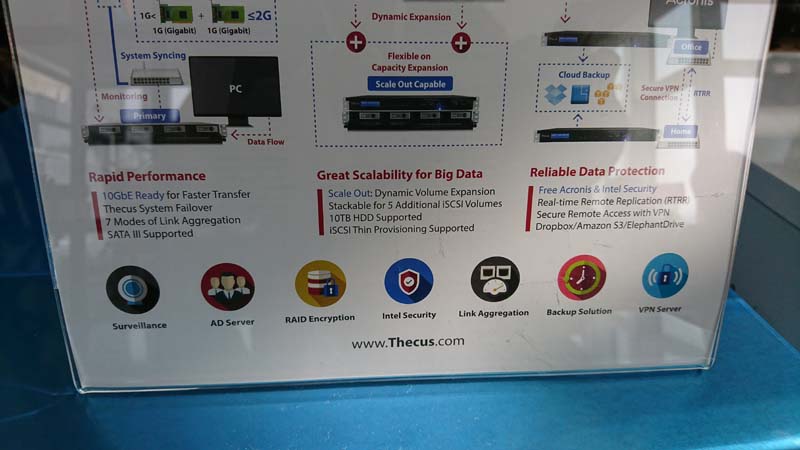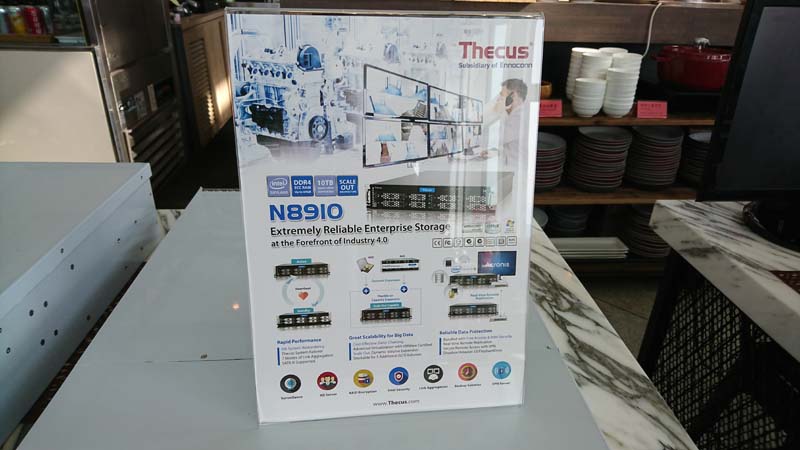 N8910, N12910 series and N16910SAS
Need something bigger and more powerful? The new 12 and 16 bay enterprise solutions make no compromises.
"These supercharged 8-bay, 12-bay and 16-bay network-attached storage solutions offer massive scalability, trail-blazing speed with uncompromising reliability for optimal data storage performance. Running on ThecusOS 7, DDR4 memory and Intel Skylake quad-core processors."
LighteningPRO
When only absolutely crazy speed will do, the SC180 and SE300 All-Flash Array is the way to go. These powerful units deliver over 700K IOPS!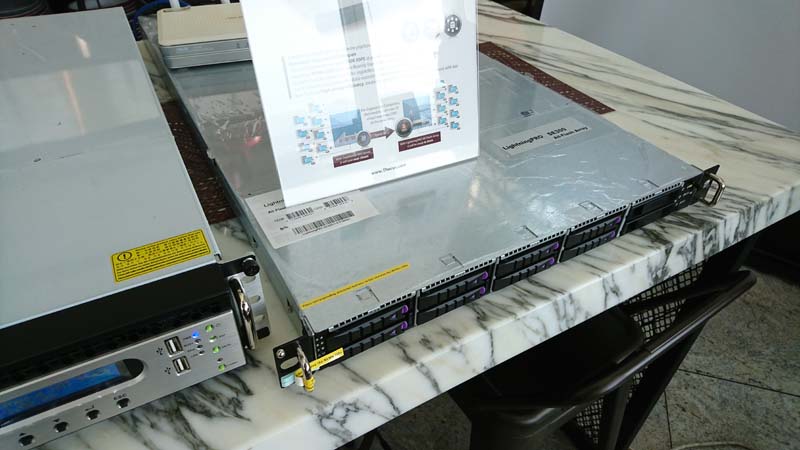 "Thecus' LightingPRO series currently comprises of the SC180 and SE300. The SC180 is a 1U rackmount that delivers 360K sustained IOPS with 10 hot-swappable SATA SSDs. For more power, the SE300 is also a 1U Rackmount, yet delivers extremely high transfer speed of more than 700K IOPS for 4KB random writes with 8 SSDs using the NVMe interface which gives the whole system a lot more performance."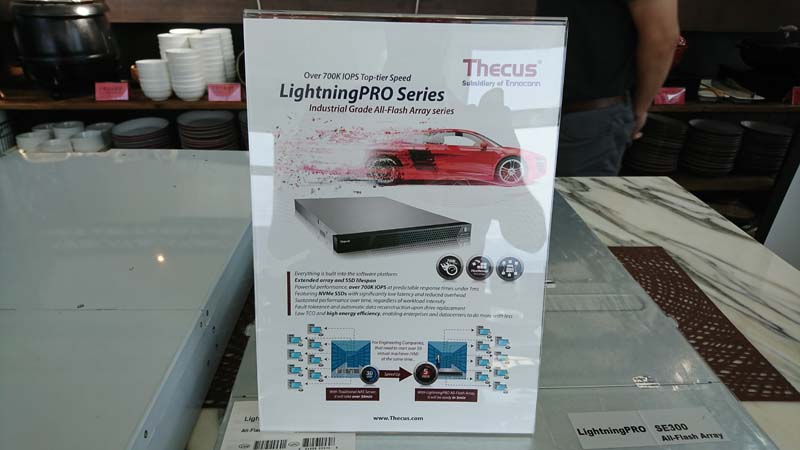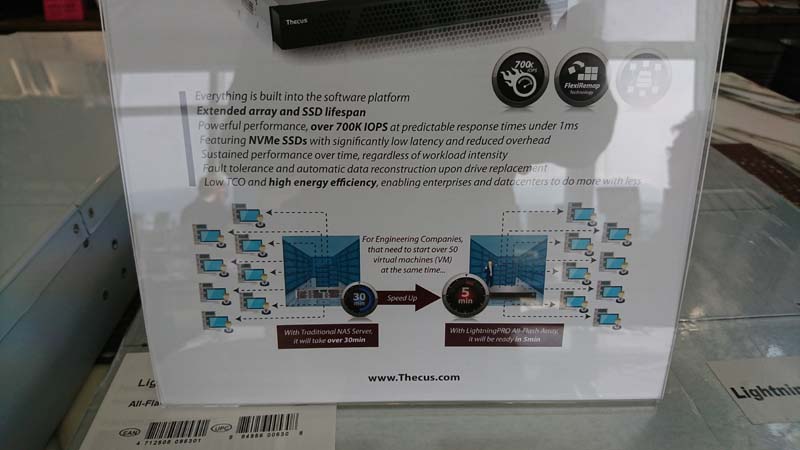 Back to the world of consumer products for just a moment. The new N2820Pro comes with a built-in mini-UPS. If you suffer from power issues in your area, or you have sensitive data, this is an added peace of mind for any NAS owner.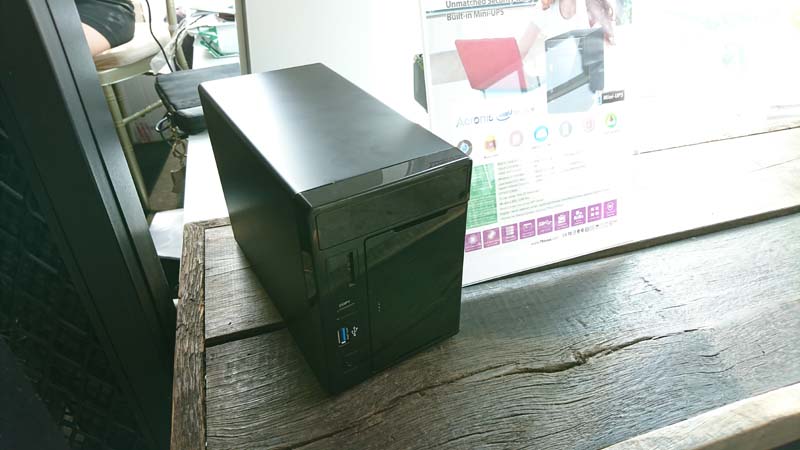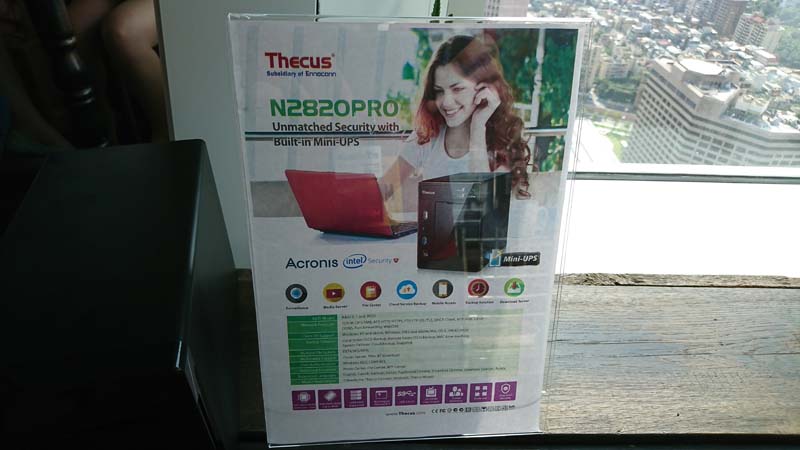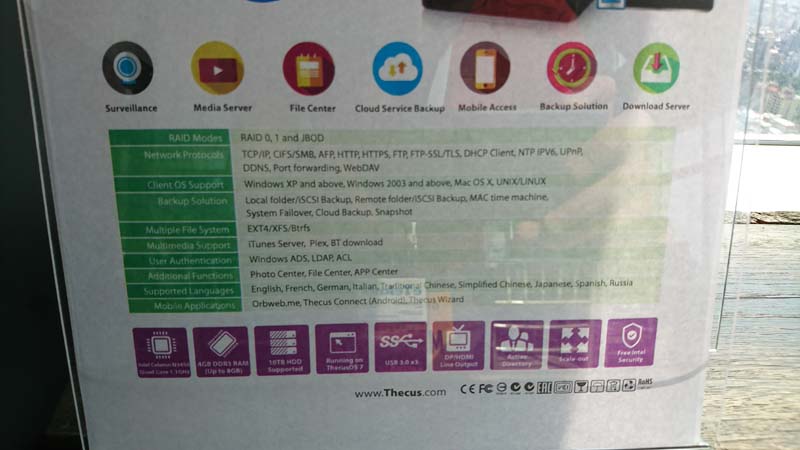 Finally, we have their new affordable home NAS, the N2350 and the N4350. They're basically the same unit, but in a 2-bay and 4-bay form factor. These ones actually would be pretty good for a home Plex server, but I'd rather have the All-Flash Array… duh!
"These versatile NAS deliver tremendous value plus the functionality to reach the full spectrum of the SOHO user needs. Running on ThecusOS 7, DDR4 memory and dual-core processors."