Thermalright Introduces the ARO-M14 CPU Cooler
---
---
---
Ron Perillo / 3 years ago

AM4 Heatsink from Thermalright
Thermalright is introducing the ARO-M14 CPU cooler. It is a massive 6-heatpipe heatsink compatible with the latest AMD Ryzen and Ryzen 2000 CPUs. The massive heatsink measures 152mm x 128mm x 162mm and weighs 888 grams. It comes with a single 140 x 152mm fan and has a TDP rating of up to 240 watts.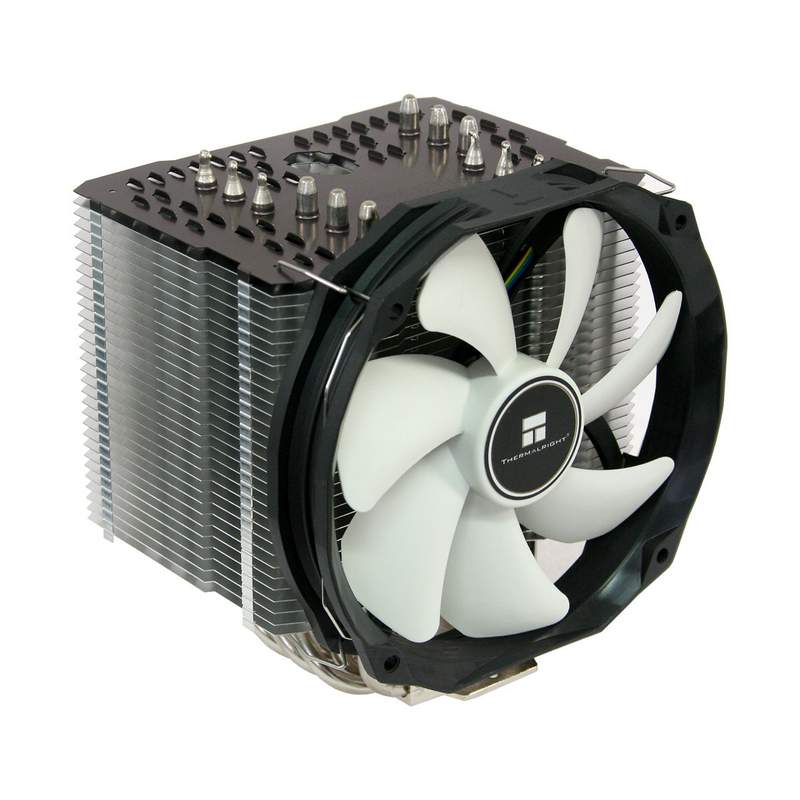 The massive size allows the fan to operate at a lower RPM speed. This in turn results in a much more quieter operating. The fan itself is tuned for low-noise performance to begin with, operating at 15 to 21dB(A) across its 300 to 1,300 RPM PWM range. This fan pushes 28.7 to 125 m³/h of airflow and is able to keep even overclocked CPUs in check.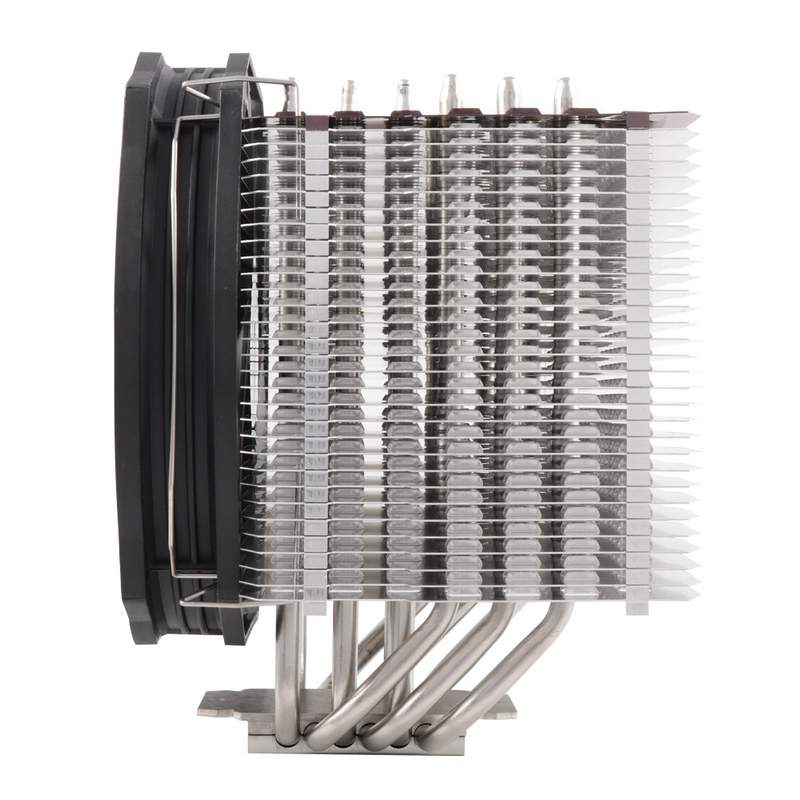 Two colour variants area available to choose from. One comes with an anthracite gray top cover, while the other has an orange colour. Both have identical features otherwise. The package even comes with a pre-applied thermal compound already. So it is ready to use right out of the box.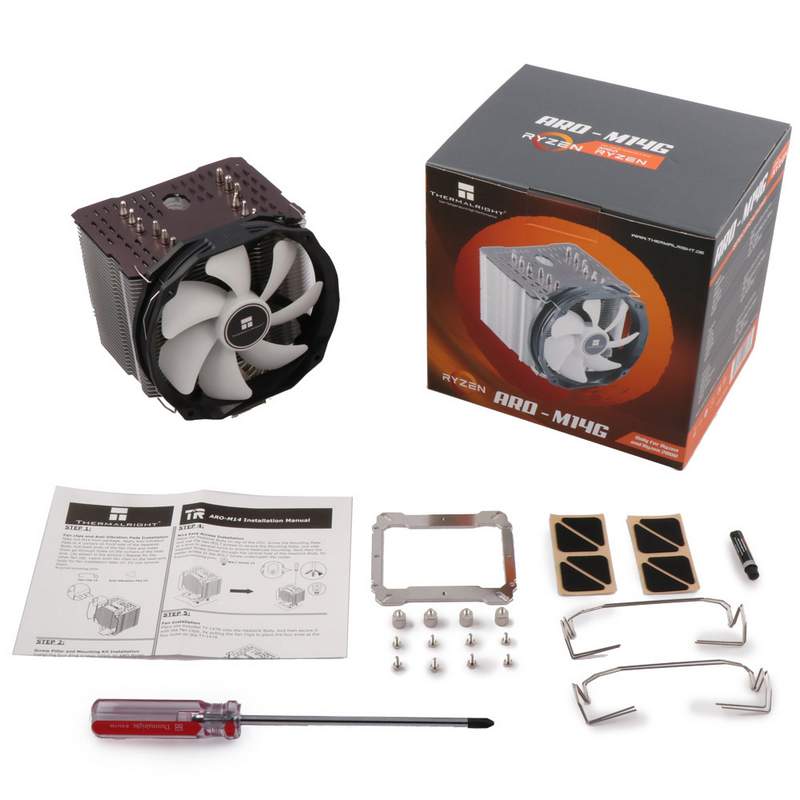 In case you need a re-install later on, there is also an extra 1 gram tube of Thermalright's Chill Factor compound included. Also part of the accessory pack is a magnetic screw driver for mounting the heatsink to a motherboard. Plus, it has extra fan clips for adding an extra 140mm fan later on.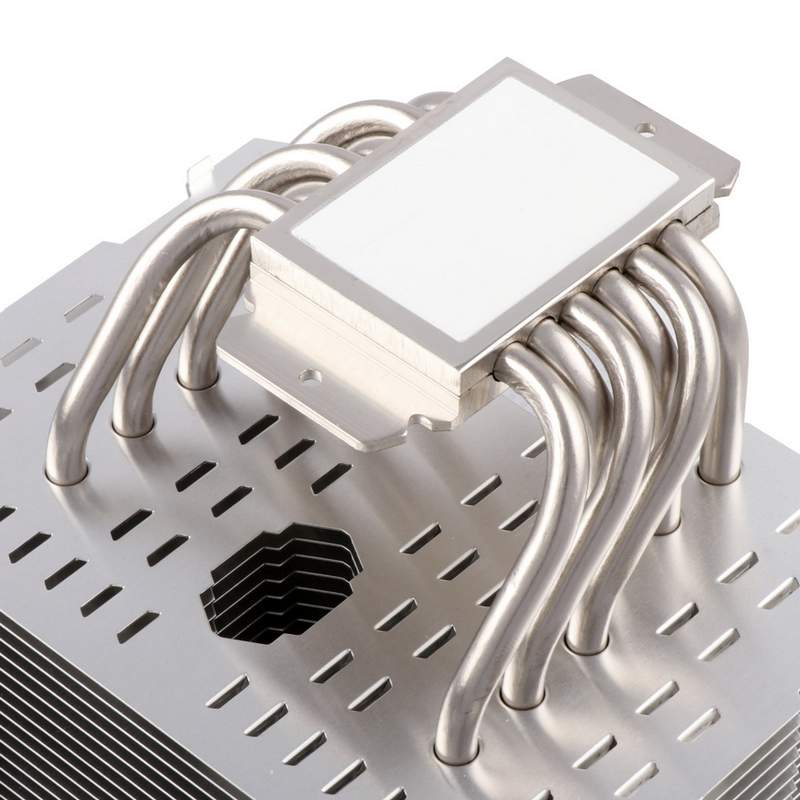 Is This Compatible with Intel Heatsinks?
No. This heatsink is basically a Ryzen AM4 compatible version of the HR-02 Macho heatsink. Users can just opt for that one if they need a similar Intel-compatible solution.
How Much is the Thermalright ARO-M14 Heatsink?
The ARO-M14 heatsink, in either colour, has an MSRP of 49.99€ including a 19% VAT.