Thermaltake A 41 Chaser Chassis Review
---
---
---
Peter Donnell / 10 years ago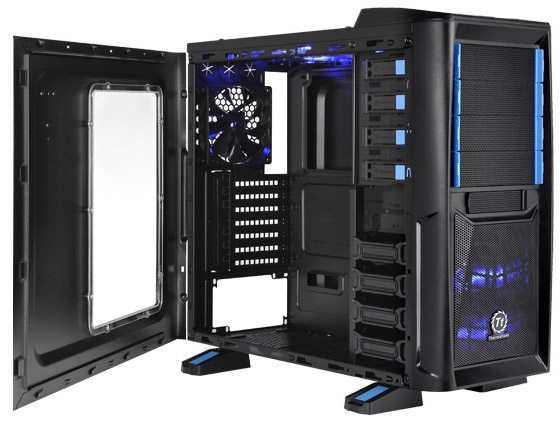 Today I'm taking a look at the rather exciting looking Chaser A41 chassis from Thermaltake, the latest entry in their new line of stylish, high performance chassis. Thermaltake have always made some of my favourite chassis on the market, with products such as the Level 10 GTS, Armour Revo and most recently the other entry to the Chaser series, the Thermaltake Chaser A31, so I'm going in with high expectation for this chassis.
The Chaser A41 is priced slightly higher that the A31, given the mild price increase that brings this chassis in at around £90-100 with most major online retailers, its about £15 more expensive than the A31, also given that the name features a higher number, A41 > A31, one would expect this to be a more high end model than the A31, so I will be looking for improved features, performance and build quality to justify the extra financial investment.
Thermaltake have some really strong products on the market at the moment, and while they may not always be the best in class, I don't think they really have any products that are below "very good", what they do have of course is an extremely loyal, rich, and supportive fan base and this stems in part from the involvement of both Thermaltake and their other brand TteSports on the pro gaming scene.
This popularity stems back quite a while too and even I know people with some classic Thermaltake chassis that are still cool to own even to this day, such as the Thermaltake Tsunami and the Xaser III which were firm favourites of mine back in the days of Pentium 4. So lets move along and see what the A41 has to offer and see if it too features that classic Thermaltake charm that many of us love so much.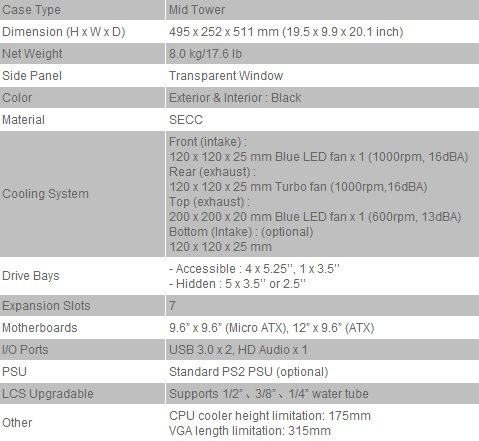 As you can see from the specification above, the A41 comes equipped with four pre-installed fans, room for 7 expansion cards and plenty of room for extra storage options, all of which we'll be taking a closer look at shortly.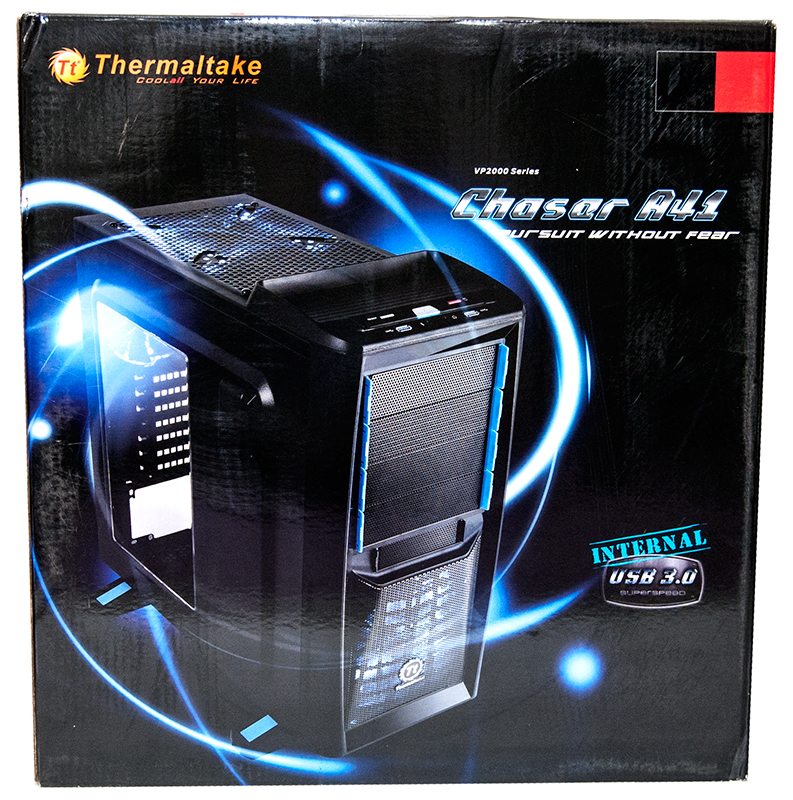 The A41 comes in a well designed box, and it features a great image of the chassis its self as well as details of the internal USB 3.0 support.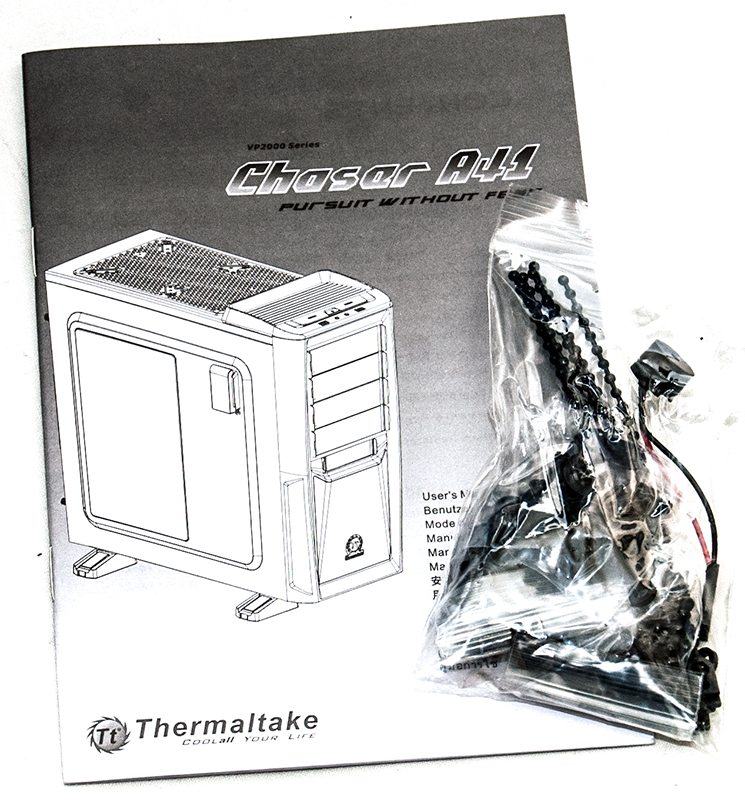 There isn't much in the way of extras inside the box, but there is everything you need to get you started. In the box you will find a quick start user manual as well as a nice assortment of screws, rubber washers, cable ties, an internal speaker and extra stand-offs.