Thermaltake Announces Modding Fighting Championship 2
---
---
---
Ron Perillo / 5 years ago

Thermaltake is announcing the sequel to their Modding Fighting Championships last year. This time however, they have more case modding champions facing off. In fact 10 modders from around the world are competing for the title. Each have placed in previous Thermaltake case modding events to qualify.
Thermaltake Core P90 Mod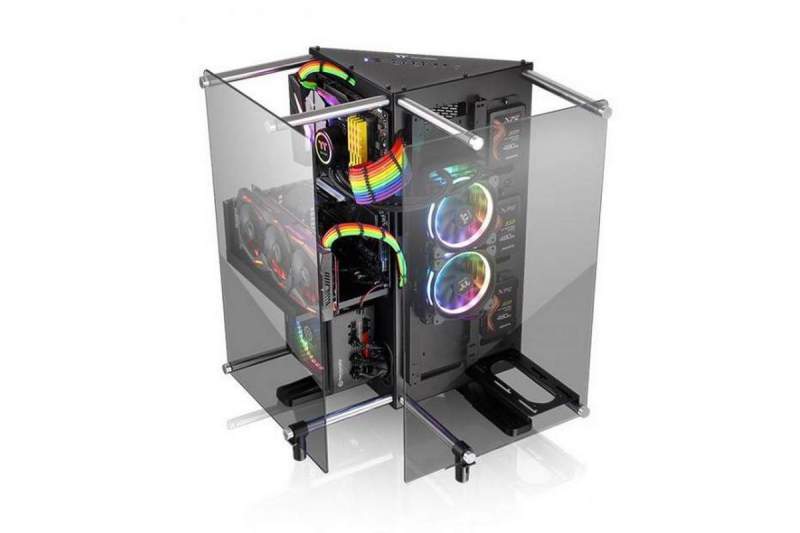 Each modder will work on the Thermaltake Core P90. Having a similar platform across the board levels the playing field. Plus, with the caliber of talent at work, it is interesting to see the varying results. The Core P90 is an unusual case, having open air elements and dual-tempered glass panels. However, it is not the typical mid-tower shape. One side mounts the motherboard and PSU components, while the other side is at a 90-degree angle and mounts the drives and the radiators. These are all world-class modders working on the case so the open air nature actually lends itself to many creative ideas.
MFC2 Participants
Top modders from three continents will fight for the top prize. From Europe comes Ali Abbas of Germany, Mathieu Heredia from France and Peter Brands from the Netherlands.
Solely representing Australia is Stuart Tonks of GGF mods.
The majority of the remaining contestants are from Asia including MFC1 competitors Jesse Palacio from the Philippines and reining MFC champion Suchao Prowphong of Thailand.
Also from Thailand are Chaipoj Khawasut and Siwasak Sirisomboon, both placing 2nd place in the Thermaltake CaseMod invitational 2017 and 2017 respectively.
From Japan, Filipino-Japanese modder Von Carlo "Reapervon" Rasonabe will be competing after winning 2017's CaseMod invitational. Yu Han from China who took 1st place in the 2016 invitational will be competing as well.
Vote and Win Prizes
A weekly voting event will be held on the Tt Community forum. Moreover, prizes will be given out to members who vote. It is open to anyone who register using either the Tt MOD App or via the website. The total percentage of the score allocated to the community voting is approximately 25%, with 25% by Thermaltake, 25% by expert modders, and 25% by sponsors.