Thermaltake Core V21 Stackable Micro-ATX Chassis Review
---
---
---
Peter Donnell / 7 years ago
Introduction
---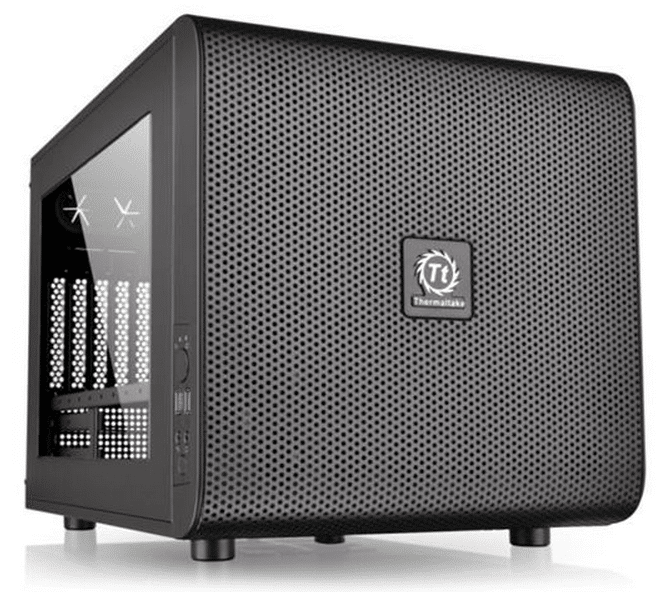 Why have one chassis, when you can have two for twice the price! That's the motto I'm sticking to for today's review, because the new chassis from Thermaltake, the Core V21, has a funky trick I would like to show you.
Thermaltake are one of the biggest names in the business and they have a rock solid reputation with the enthusiast PC market, thanks in no small part to their efforts in creating some of the most capable chassis products on the market. The Thermaltake chassis range is packed full of feature heavy chassis', capable of extreme air and water cooling, holding epic amounts of hardware and there's no shortage of innovative features along the way; hopefully the new Core V21 is no exception.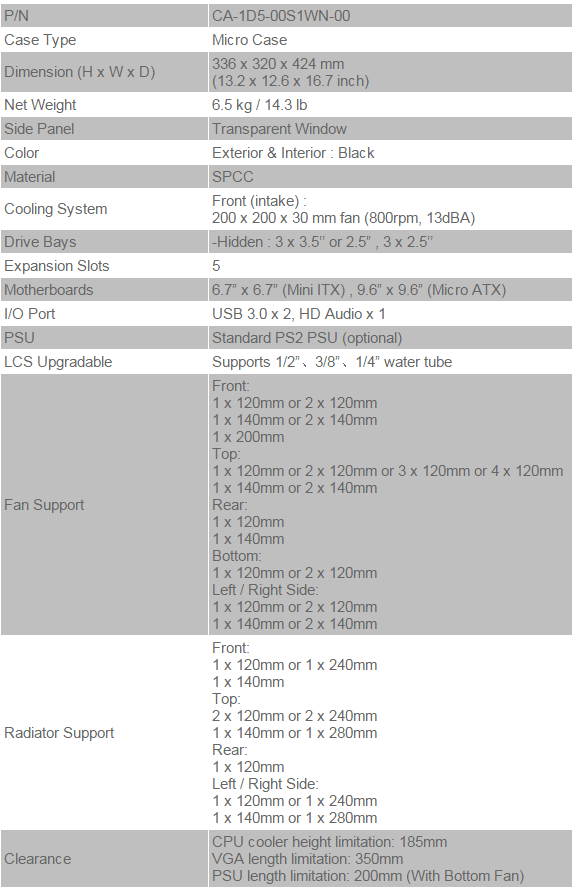 The coolest thing about these cube-style micro-ATX chassis is that you can buy more than one and fix them together to make a bigger chassis; perfect for some enthusiast grade system building.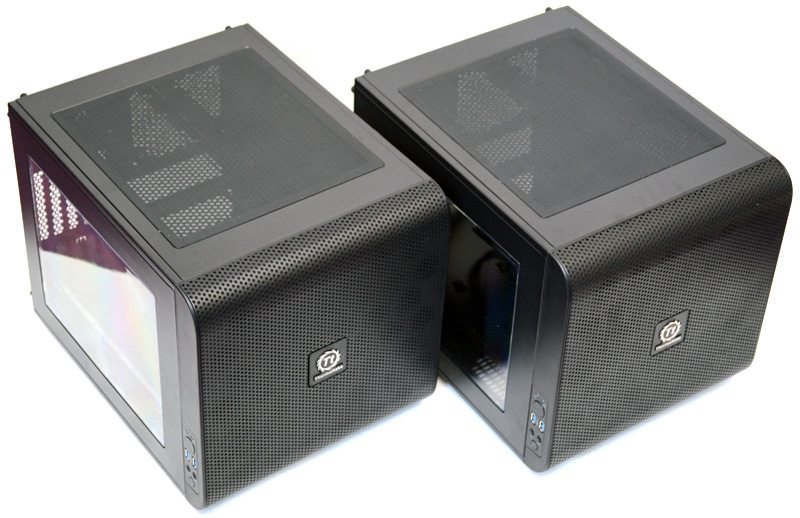 The Core V21 is a cube style chassis, but don't be fooled, it's not as small as it may look! There's a large window panel on the left side, which is held in place by a pair of thumb screws at the back. The side panel has a nice trick too, but we'll come back to that later.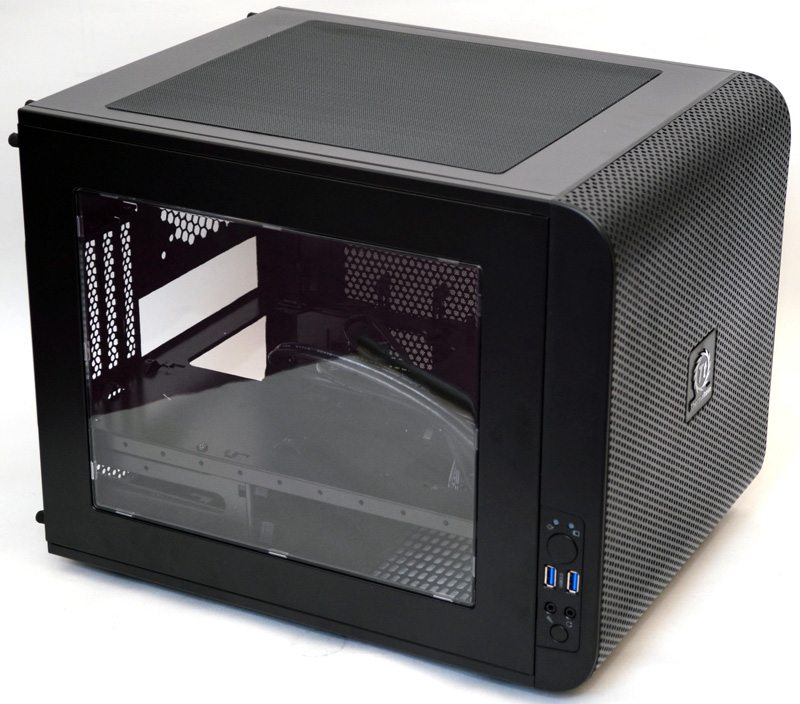 The right side panel has a huge ventilated section, covered with a magnetic dust filter for quick and easy maintenance.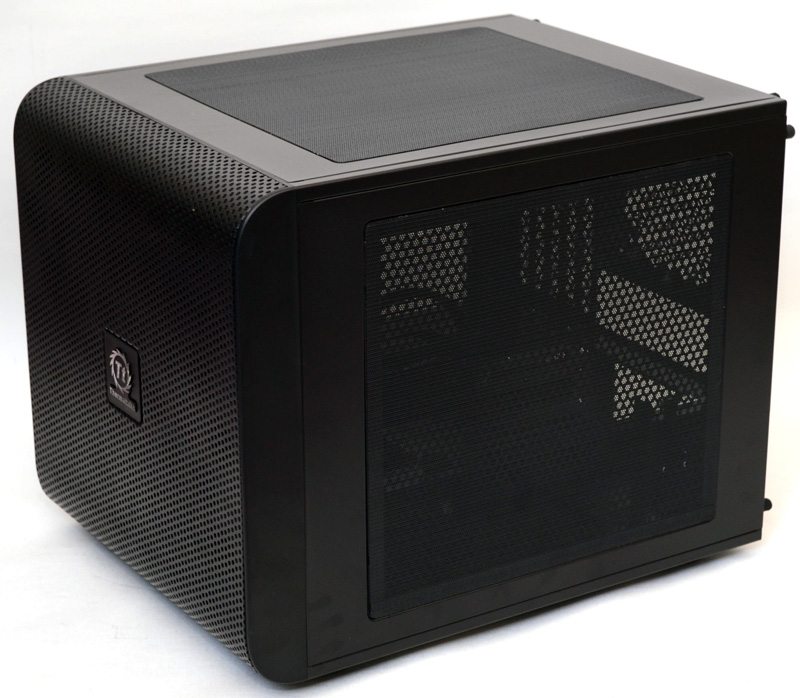 The front panel is styled the same as other "core" series chassis, a thick metal cover with loads of ventilation, as well as that nice looking curve around the top and bottom edges.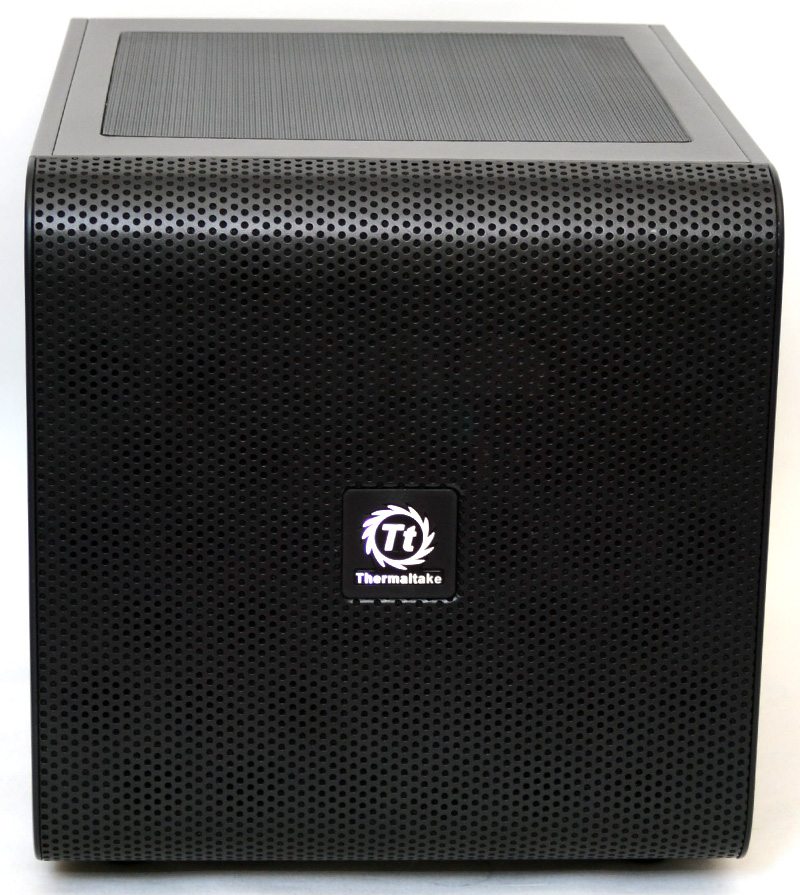 Around the back you'll find an optional 120/140mm fan mount, a routing grommet, five expansion slots and a small bit of ventilation near the PSU cut-out. Here you can see that each panel, including the top and bottom, is held in place with two thumb screws, as all these panels are removable and interchangeable.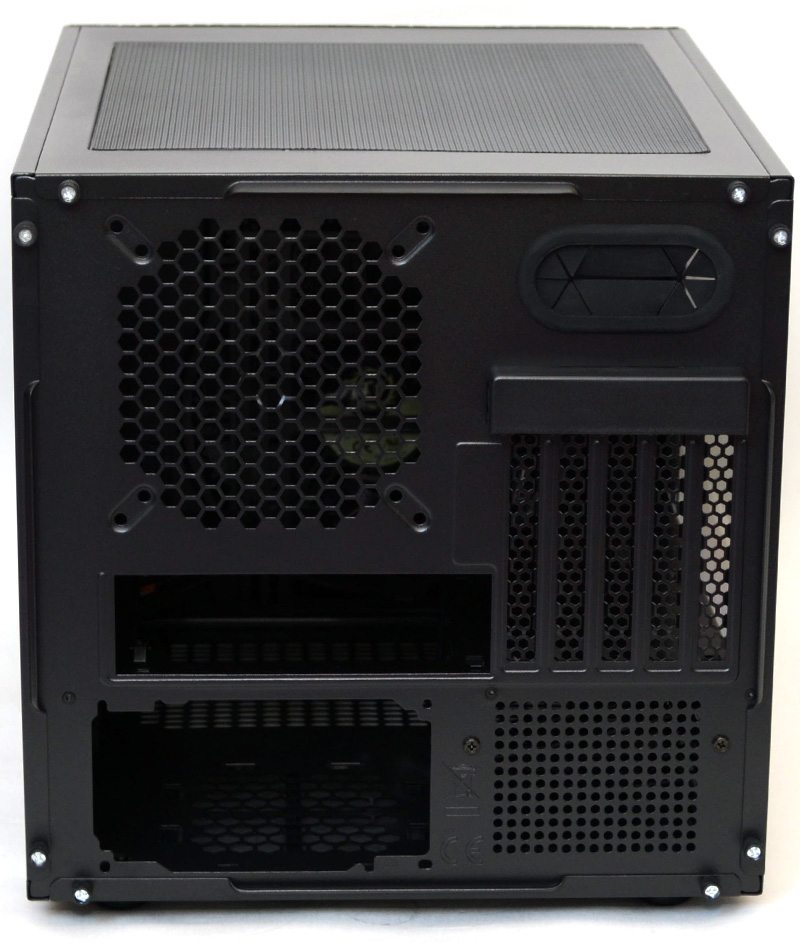 The routing grommet is handy for external water cooling or for running extra cables and controller for things such as LED lighting, or fan switches.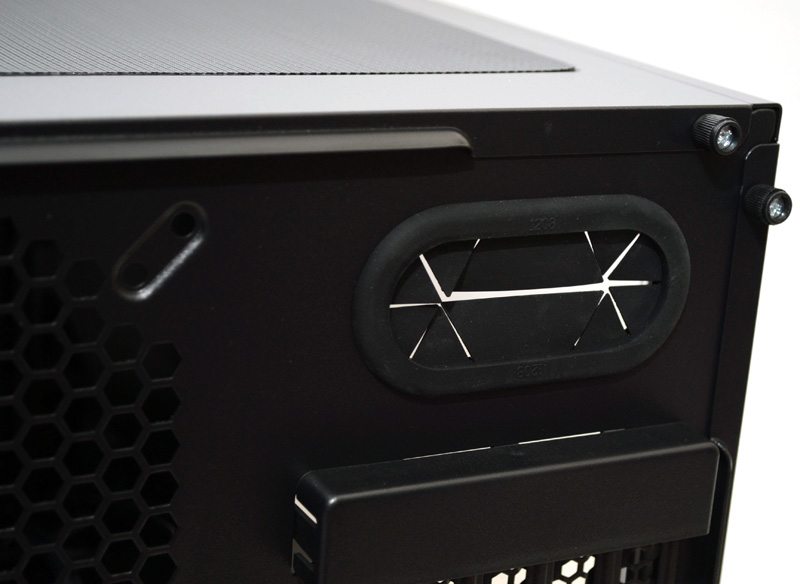 The top panel is identical to the one on the right side of the chassis; as I said before, all side panels are interchangeable with each other.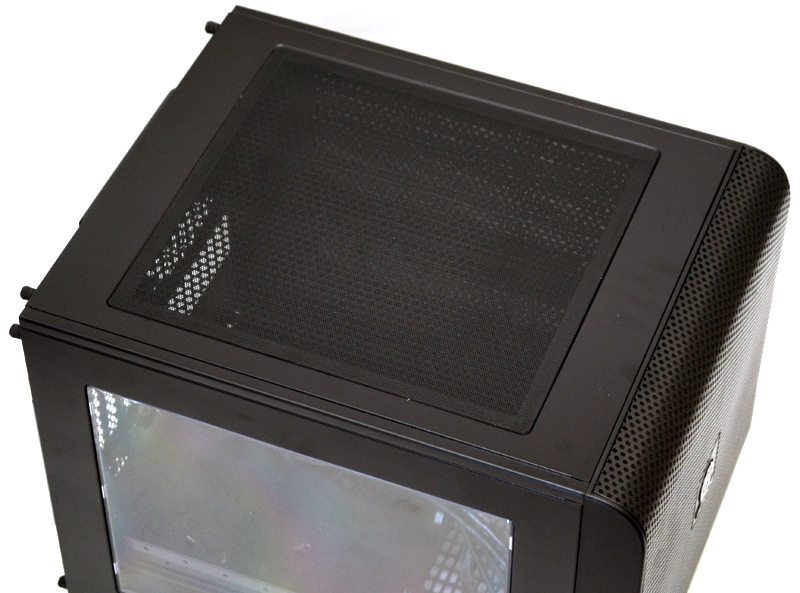 Down the left side of the chassis you will find a small I/O panel with all the usual functions included.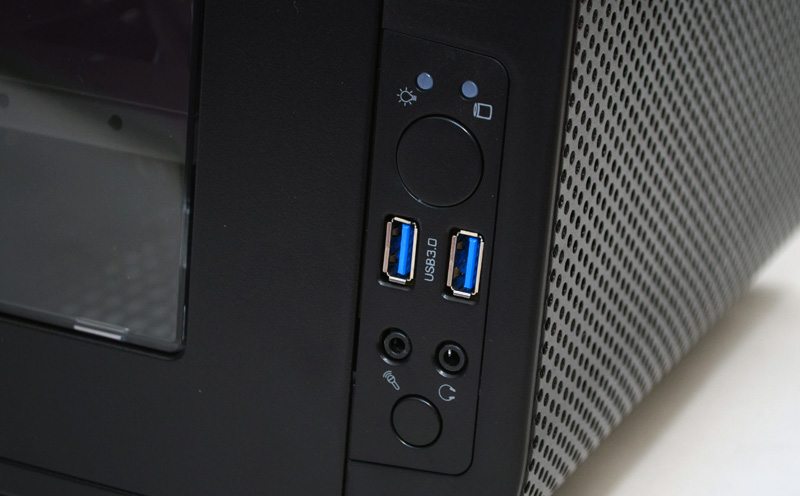 The bottom panel has four large rubber coated feed, which should help reduce vibrations as well as provide good ground clearance for the bottom ventilation, as well as the removable PSU dust filter.