Thermaltake Core V1 mini-ITX Chassis Review
---
---
---
Peter Donnell / 8 years ago
Introduction
---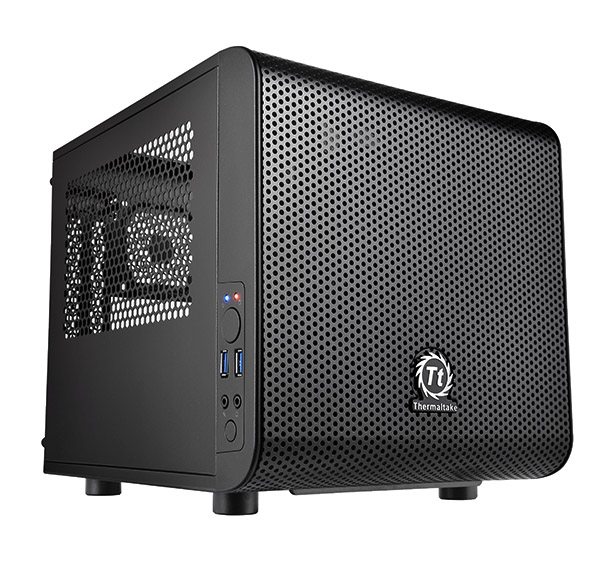 Thermaltake are easily one of the best chassis manufacturers around. This is especially true for those who want to utilize the latest and greatest technology in their system builds, even more so with those who love to modify their rigs. Thermaltake has proven time and time again that they're able to provide innovative and practical features that can help you build a better high-end gaming rig, with extensive support for advanced features such as water cooling.
The Core V1 caught our attention earlier this year at Computex 2014 when we saw this tiny chassis fitted out with a glorious custom loop water cooling setup. This was very impressive, as the chassis exterior dimensions are just 276 x 260 x 316mm! Despite its small size, the V1 still promises to house up to four hard drives, a 285mm graphics card, plenty of cooling hardware and a PSU of up to 200mm. There is no doubt that you can get a lot of high-end hardware in here. If you're looking for a super-compact gaming rig for LAN or for your living room, then the V1 certainly sounds promising.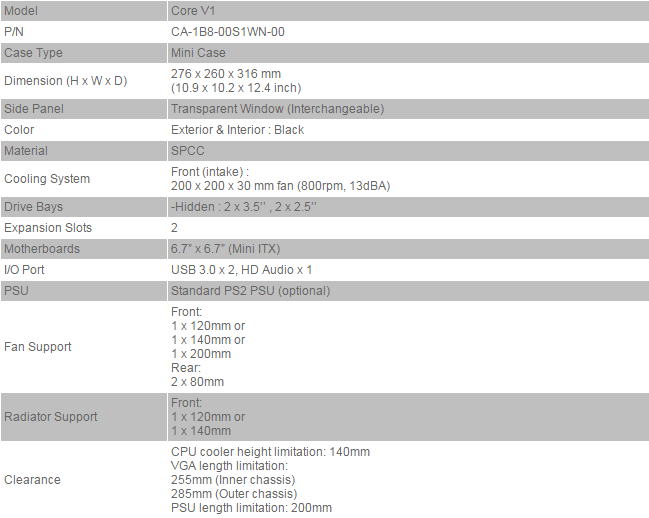 The V1 may be tiny, but it has a massive amount of ventilation. This extensive amount of airflow will help keep your high-end build as cool as possible, but it may cause some issues with dust if you're not careful.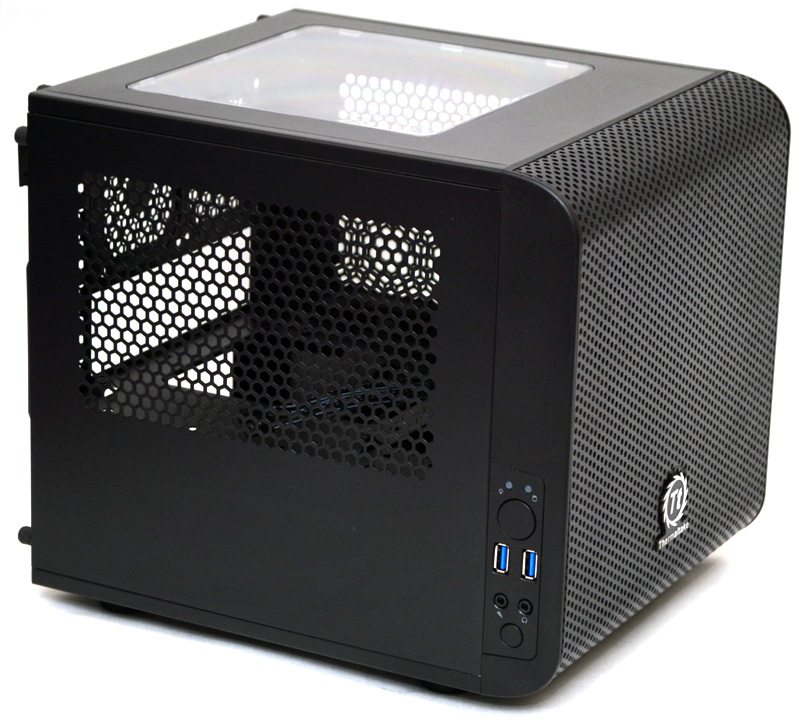 The main I/O panel is tucked away on the left side of the front panel and comes equipped with everything you should need.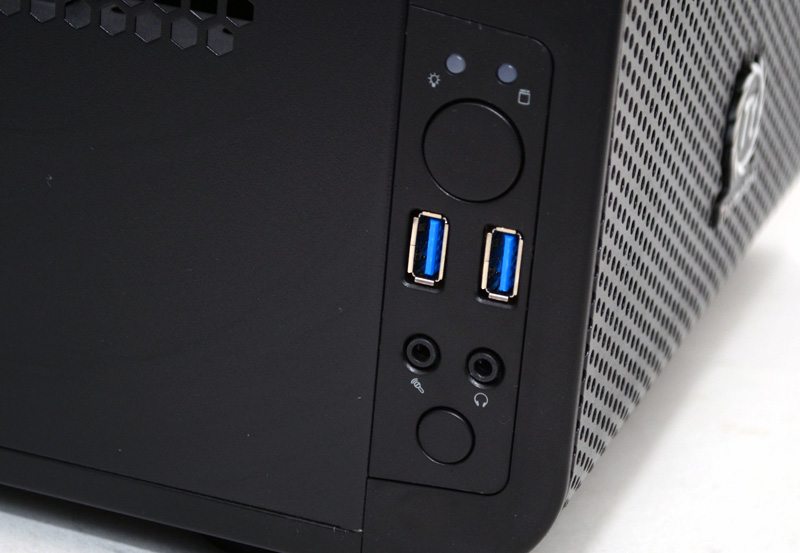 The right side panel is the same as the left, so much so that you can actually remove the panel and swap them around.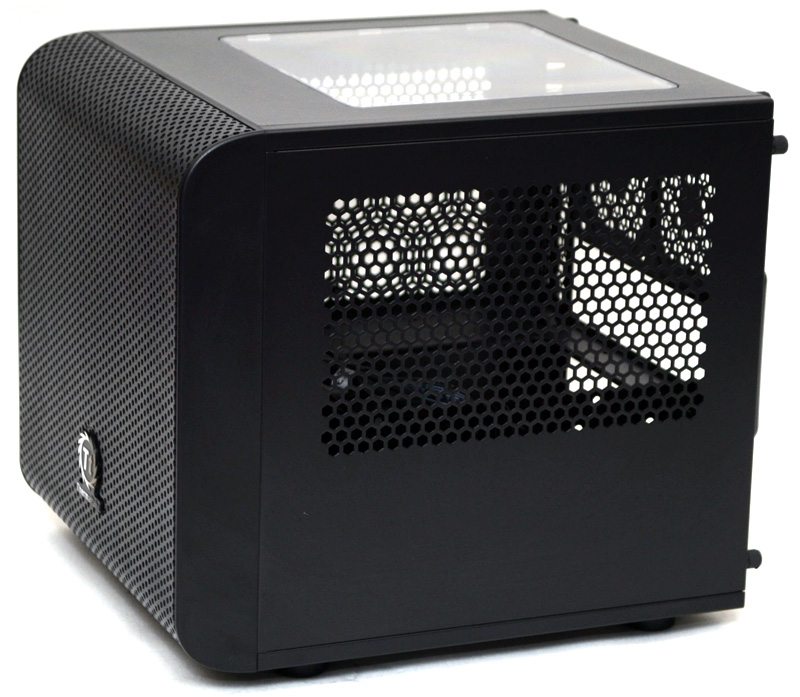 The curved metal mesh of the front panel looks a little industrial, but its very nicely finished and provides a huge amount of airflow to the 200mm fan which is mounted behind it.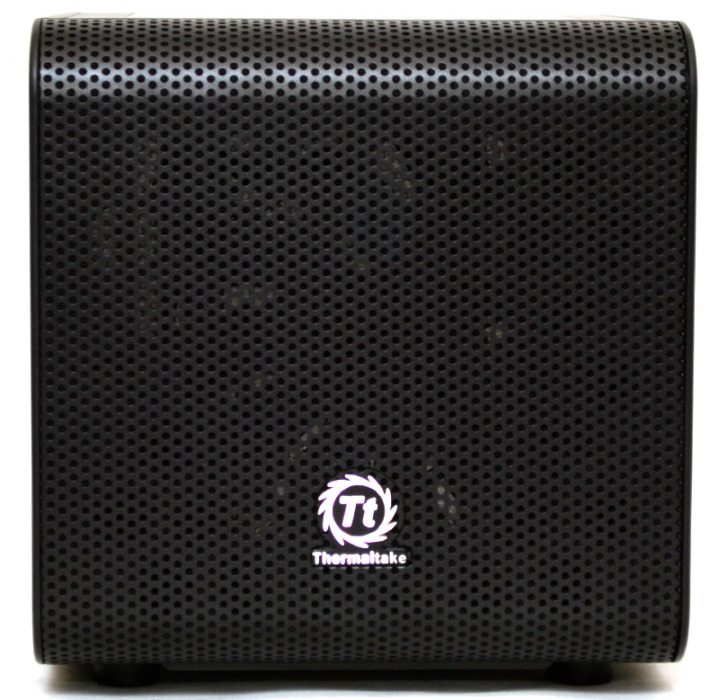 Around the back you'll find a pair of 80mm fan mounts, the motherboard I/O, two expansion slots and the PSU mount. The PSU cut-out and the expansion slots really put into perspective how small that chassis really is.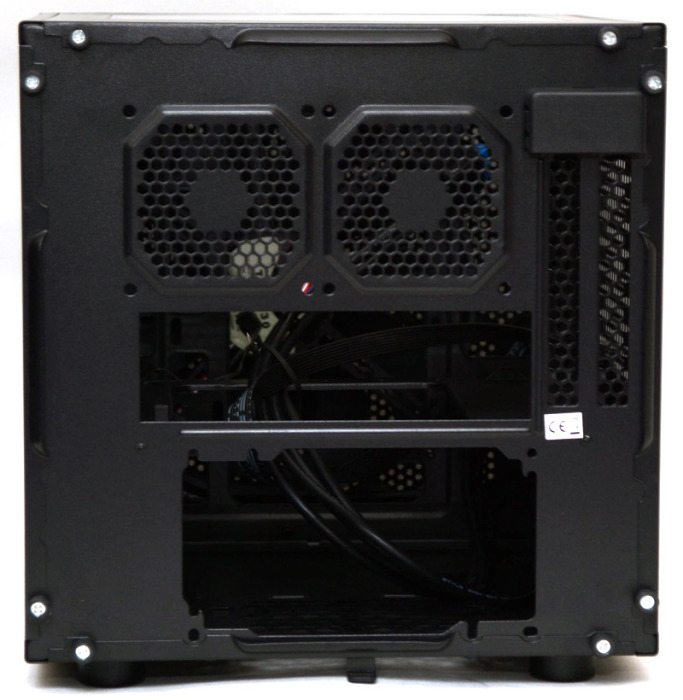 The top panel features a large clear perspex window.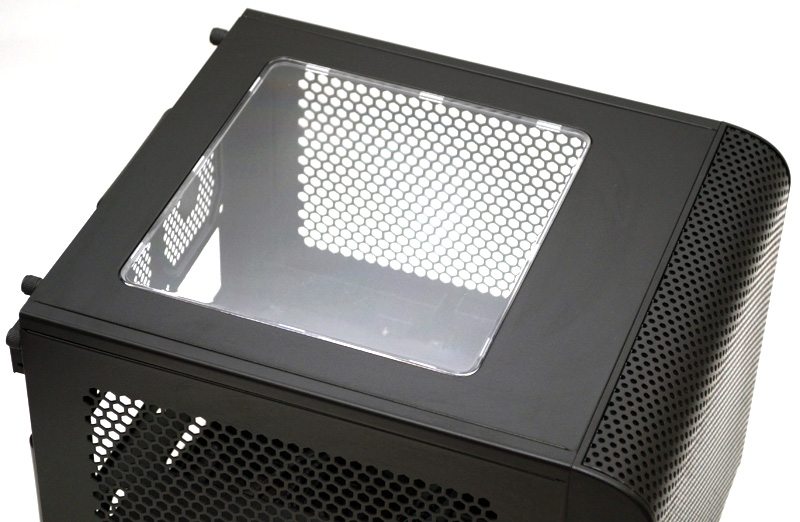 On the base of the chassis you've got four hard feet and a slide out dust filter for the PSU section. Here's where things get interesting, the top, bottom and side panels are all the same dimensions. This means you can put them in any order you want. If you would like the top window panel on the side? No problem, want to go crazy and put the feet on the side of the chassis? You can! It's a little strange, but chassis modders are going to love this flexibility.