Thermaltake Go Big (again) at Computex 2019
---
---
---
Peter Donnell / 4 years ago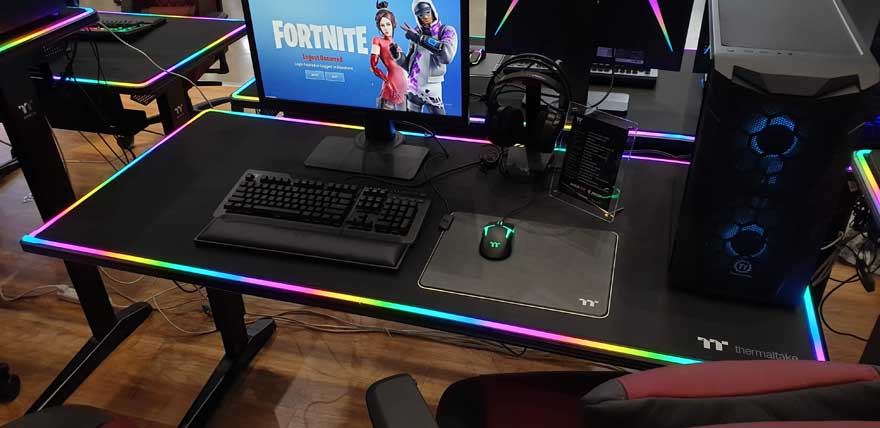 Thermaltake Go Big
What is it with Thermaltake and truly massive products? I don't know, I know really care why they do it, but I know they're more often than not, bloody awesome. Take their new desk for example. At £1199, it's big on price, but I must admit, maybe a bit too big. It's packing a stupid level of features (for a desk) too. For one, it's RGB, with stupid amounts of addressable lights around the edge.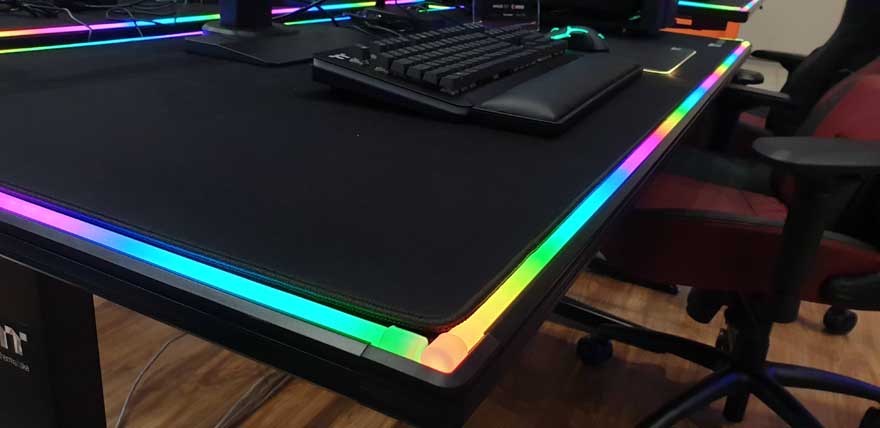 It's electronic, so it can go from down low to up high. Great for comfort adjustment, but also for those who want an occasional standing desk too.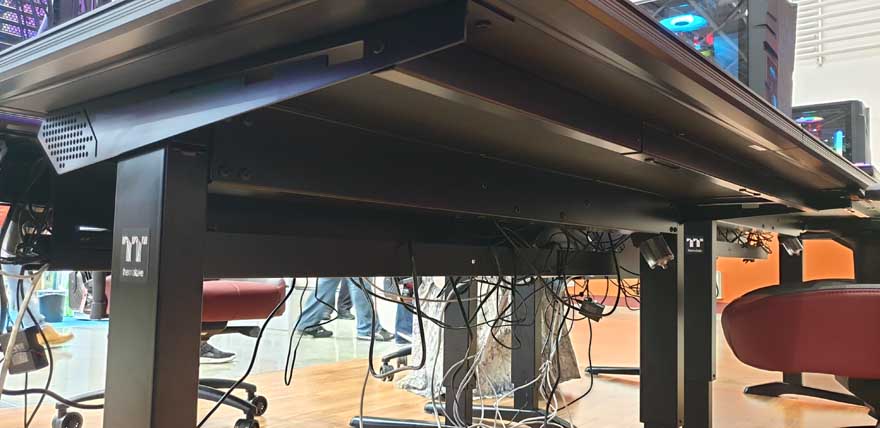 It only has one electronic motor, unlike most high-end models that have two. However, it'll STILL lift 150KG! That's a lot BTW, check out the video below to see it lift Andy with ease!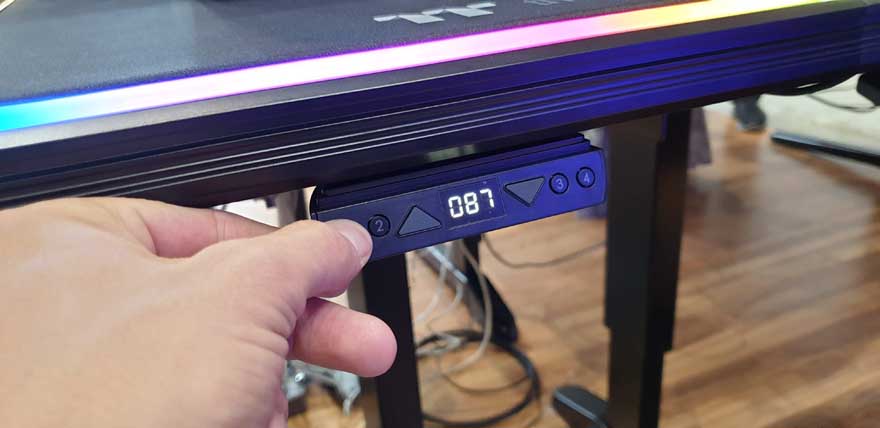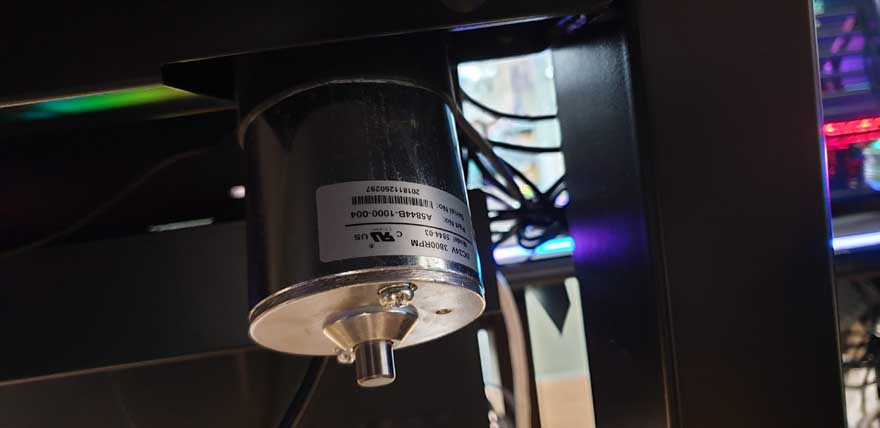 It comes with a full-size removable padded gaming surface too which is pretty cool. Furthermore, there's cable management on the underside, and one more neat trick; it breaks in two. This means it can be shipped in a box no bigger than an ATX PC case. Get it, clip it together, ta-da! You have a full desk. This is a big step up as desks are not easy to ship.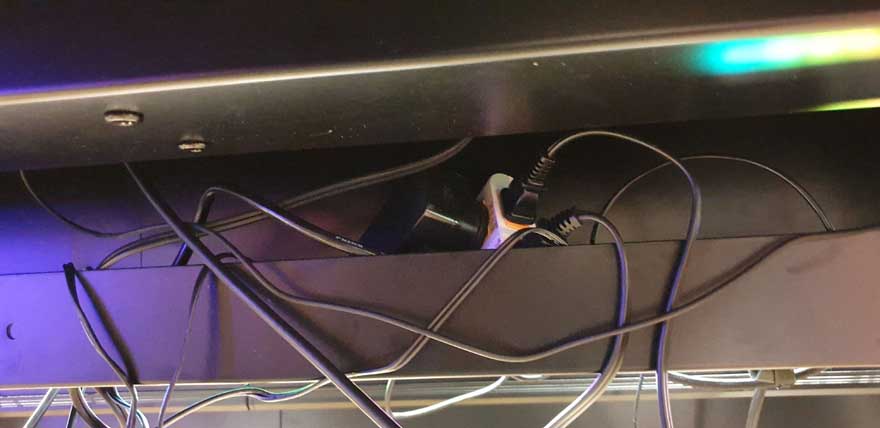 TOUGHRAM
That's right, their slick new RAM not only promises great performance, but it has a pretty great name too. It's available from 3000 to 3600 MHz in 16GB kits. It features 10 addressable RGB lights per DIMM, a large heat spreader, and works with TT AI, Alexa, and even Razer Chroma lighting engines.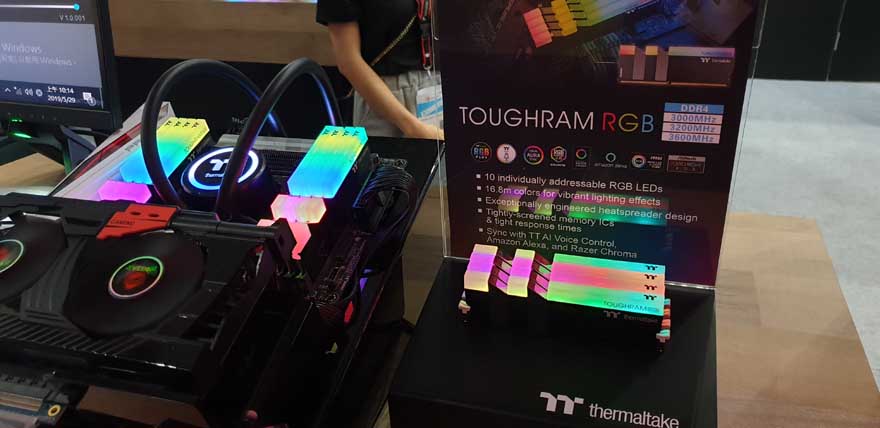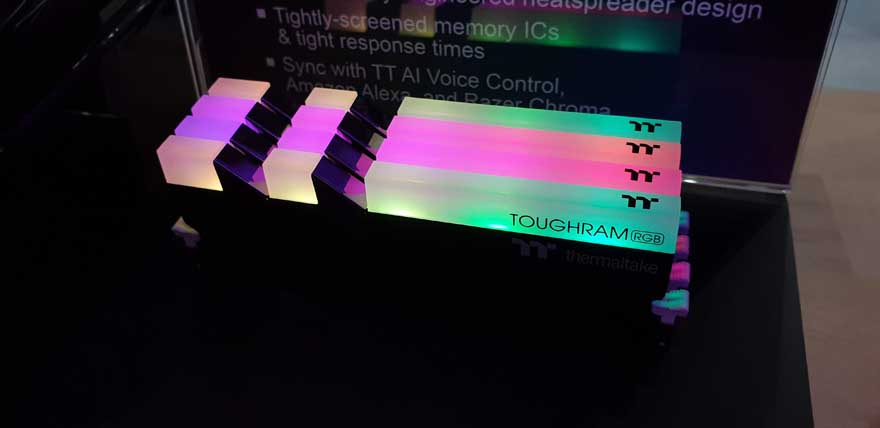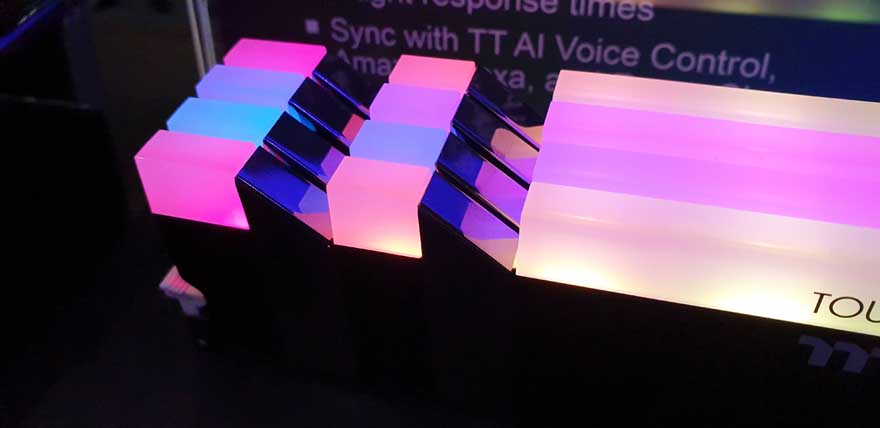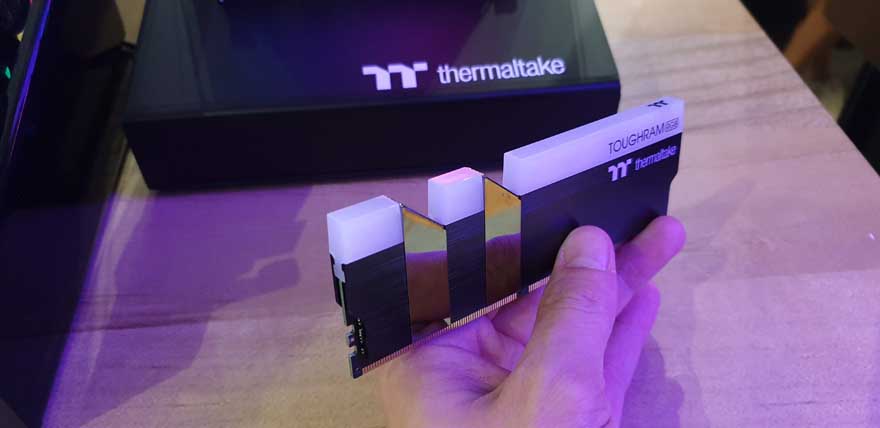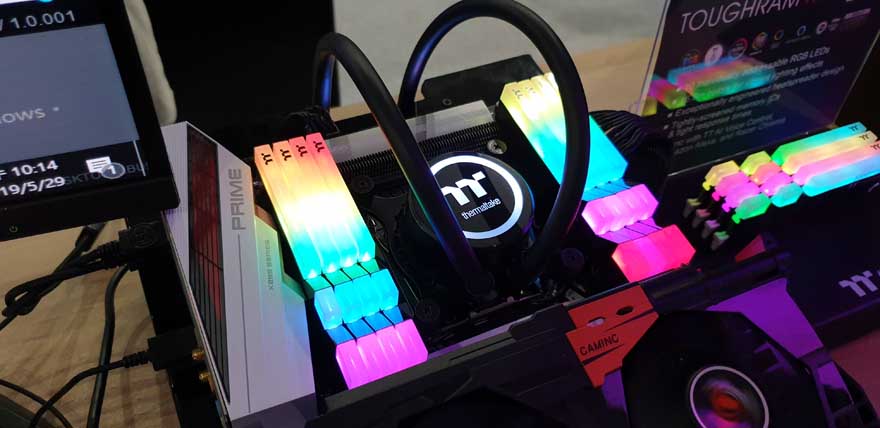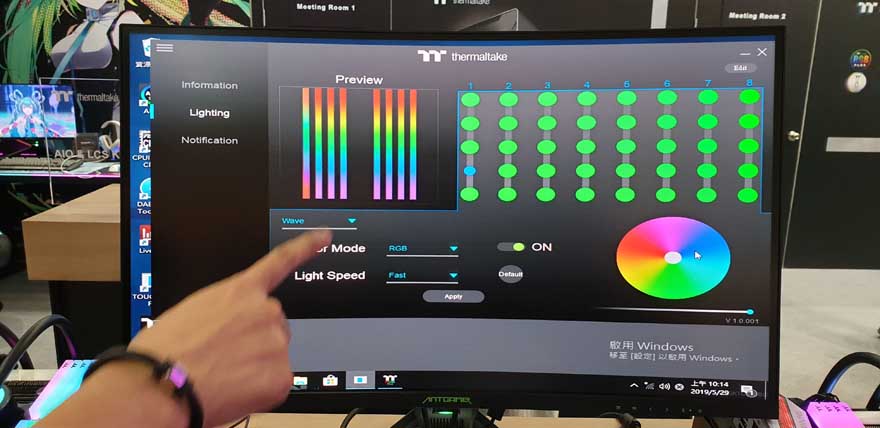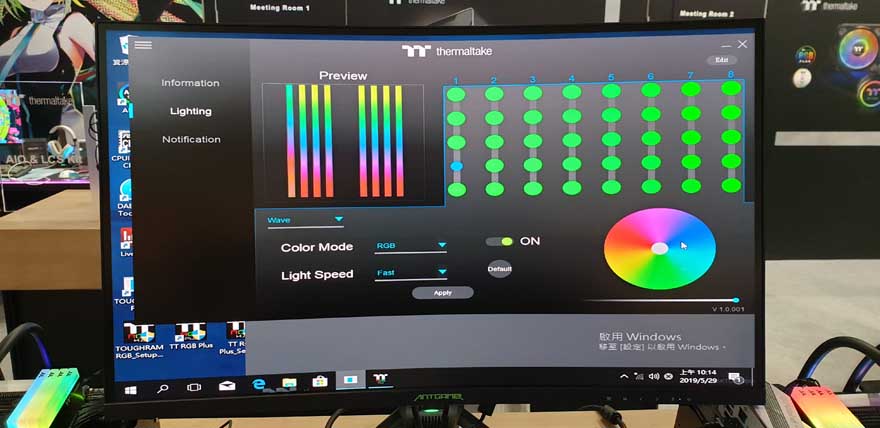 Floe DX RGB
TT are well known for their competitive AIO coolers. Now they're back with their new Floe DX models. They're coming in 240, 280, and 260mm so no 120mm option here although they do seem to be going out of fashion anyway. all the usual features really, RGB on the pump and fans, slim radiator, flexible tubing. Can't really tell you much more till we get them on the test bench.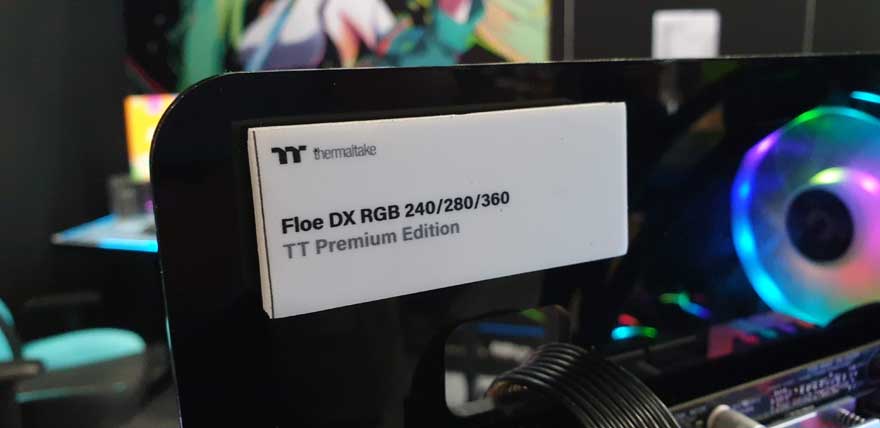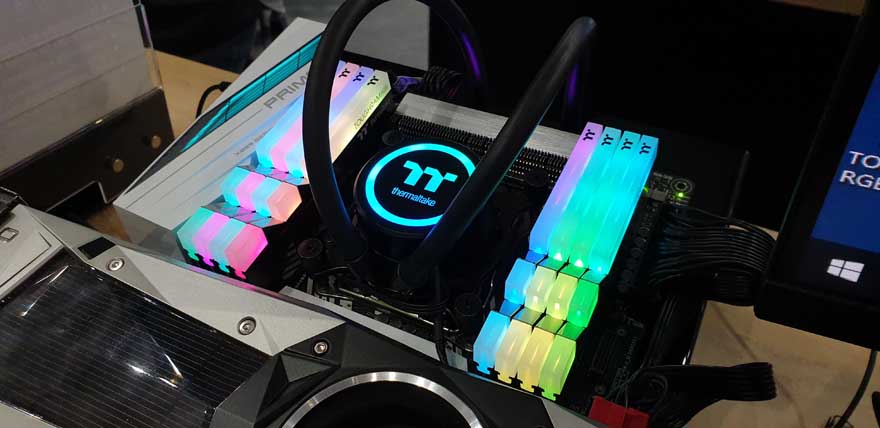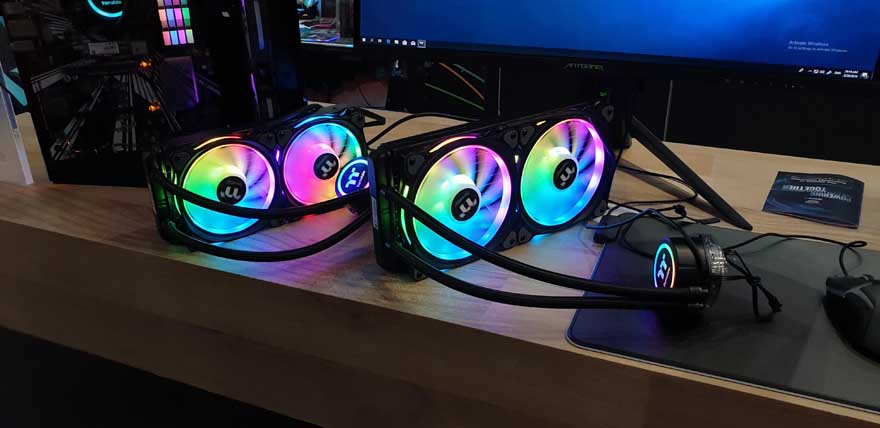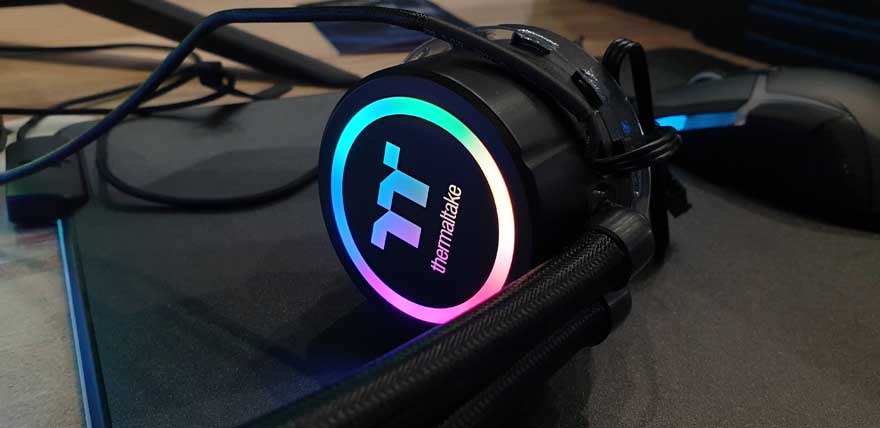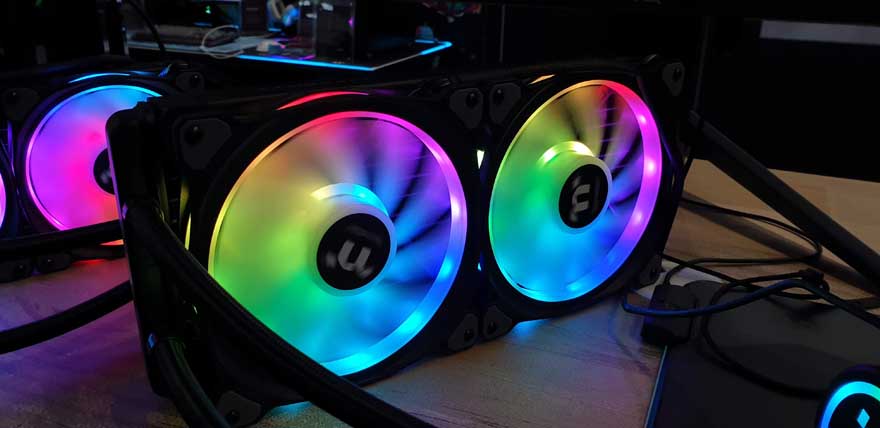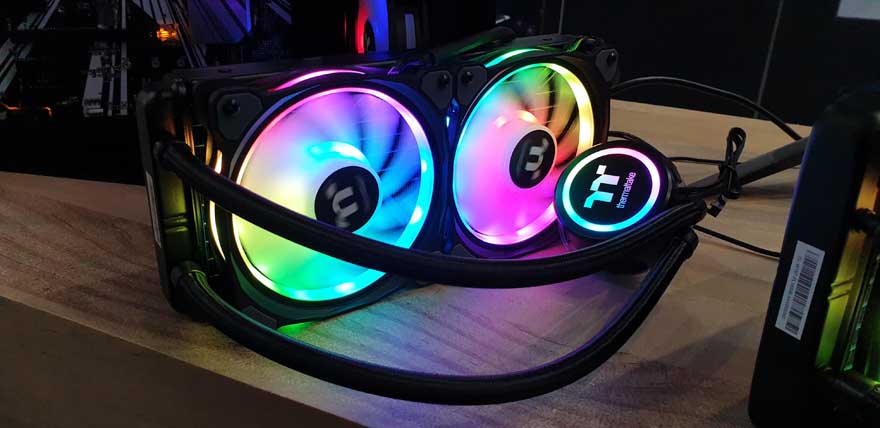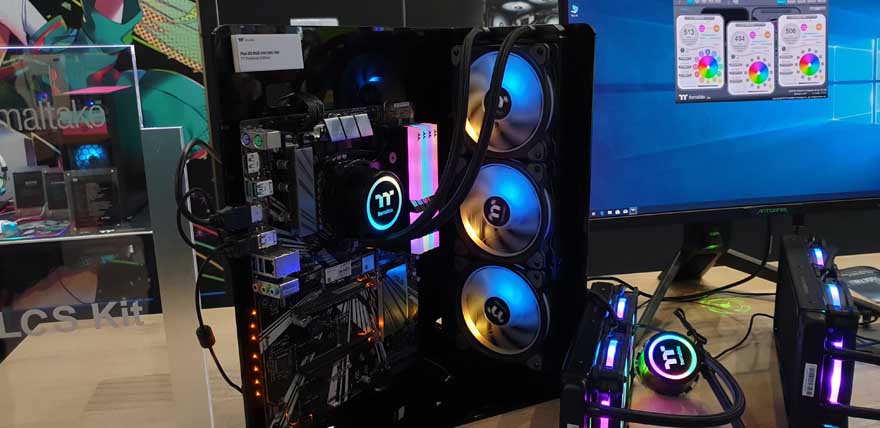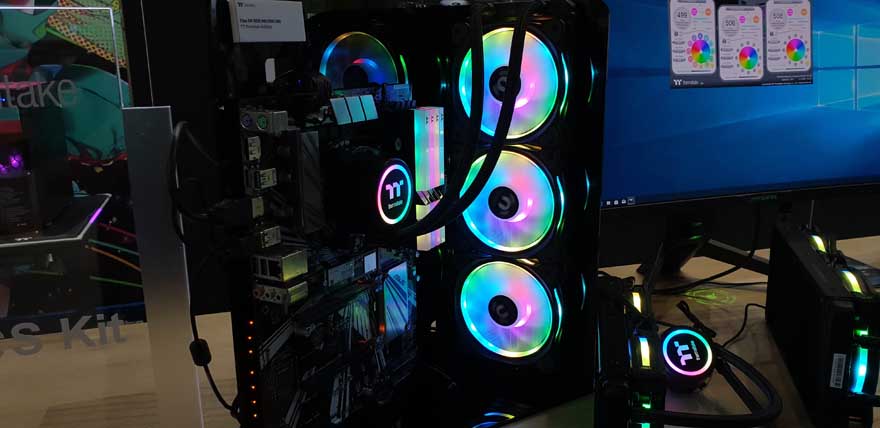 CL360 MAX
Tired of finding all the parts for a custom loop build? Why not get it all in one box? The new MAX series has everything you need, from coolant to fittings. Sure, the "pros" would like to spend more and get their own parts. However, for a quick build loop, with all the fans, hubs, cables, all in one box, it's hard to not be enticed by such a combo.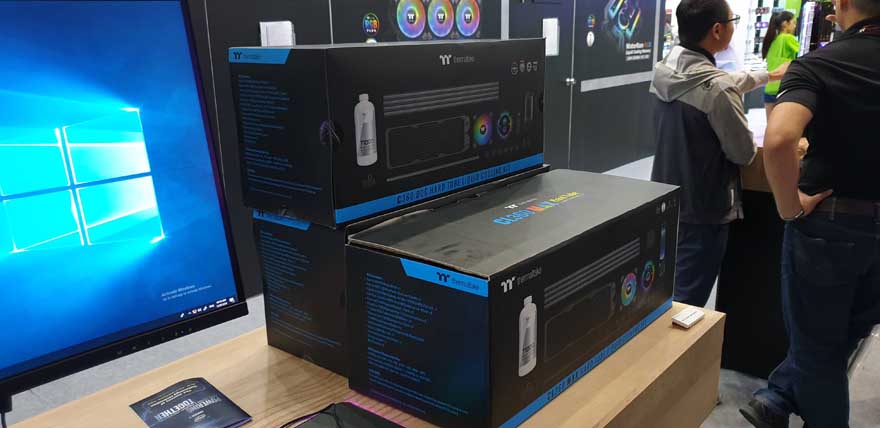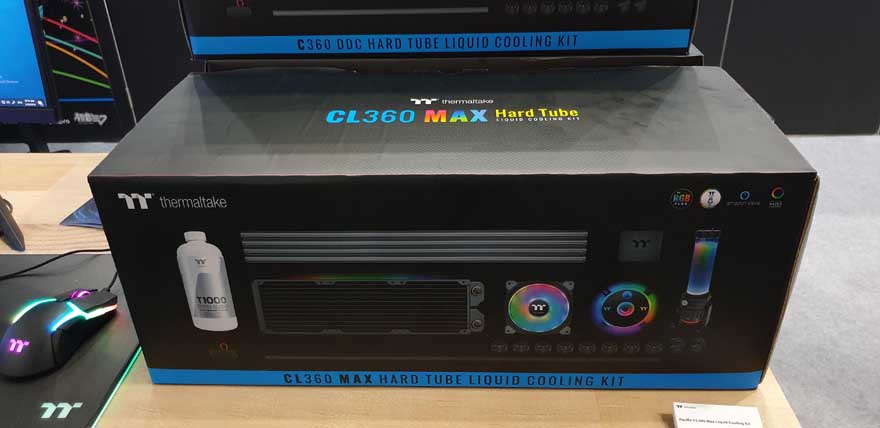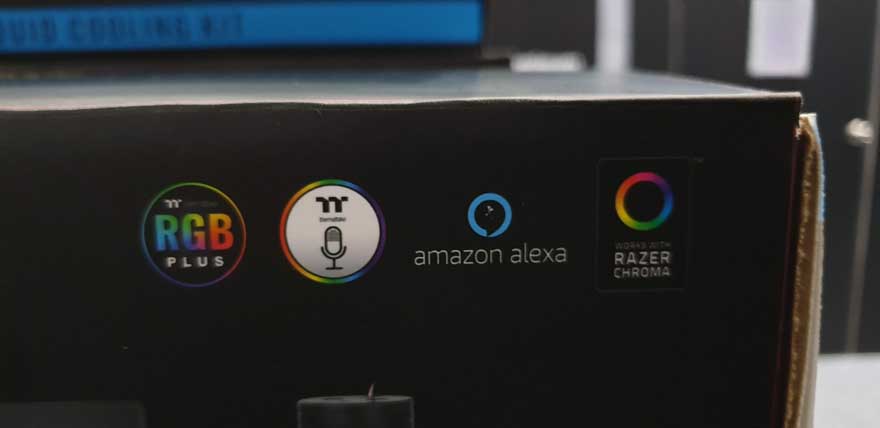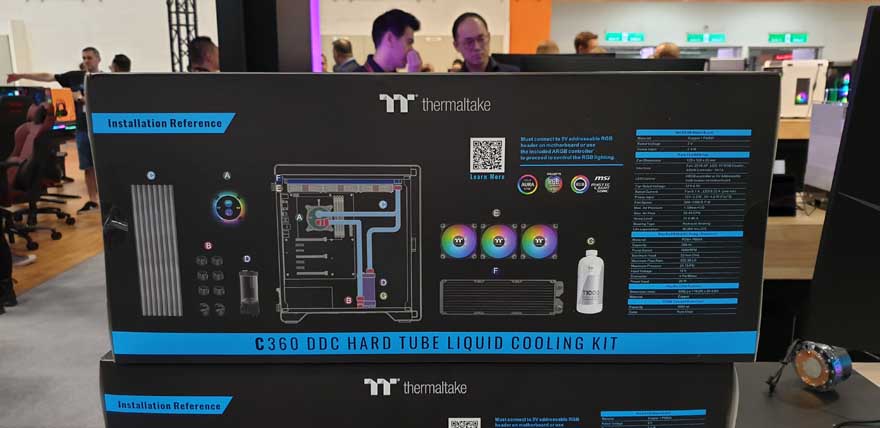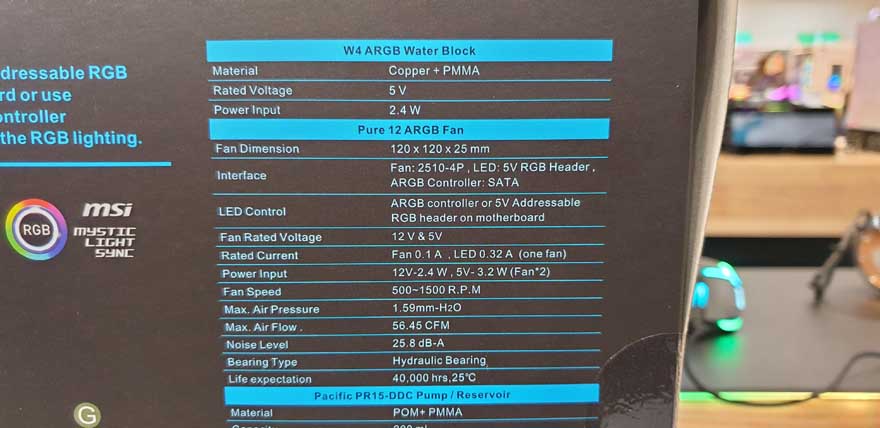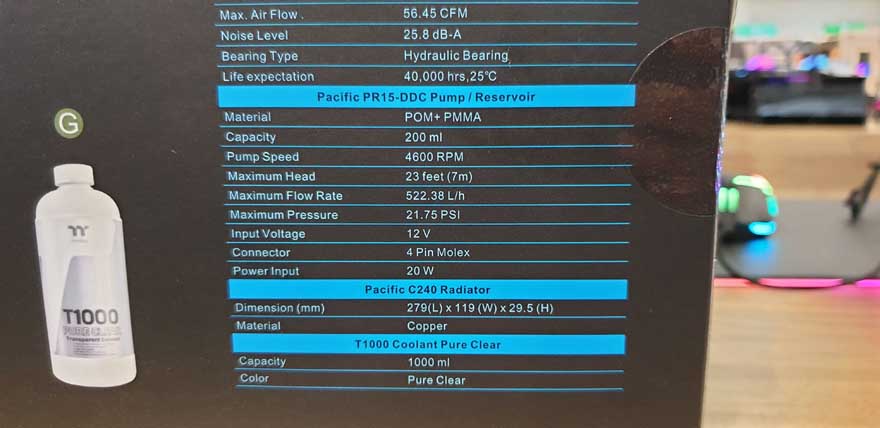 WTF is THIS!
This is the real star of the show. It's not final yet, it may not even make it to market, but we really hope it does. It's a chassis, but it's also a custom loop distribution plate. This is a truly integrated custom loop solution. Sure, only water cooling pros may be enticed, but as far as unique goes, this thing is really up there. I mean, just look at it!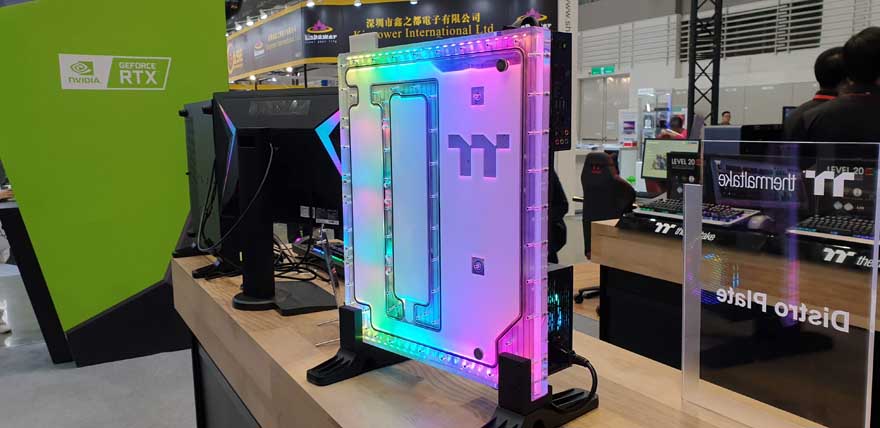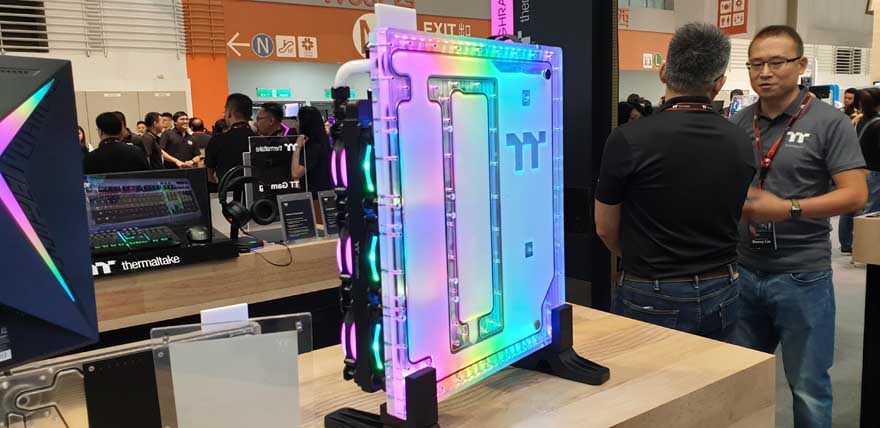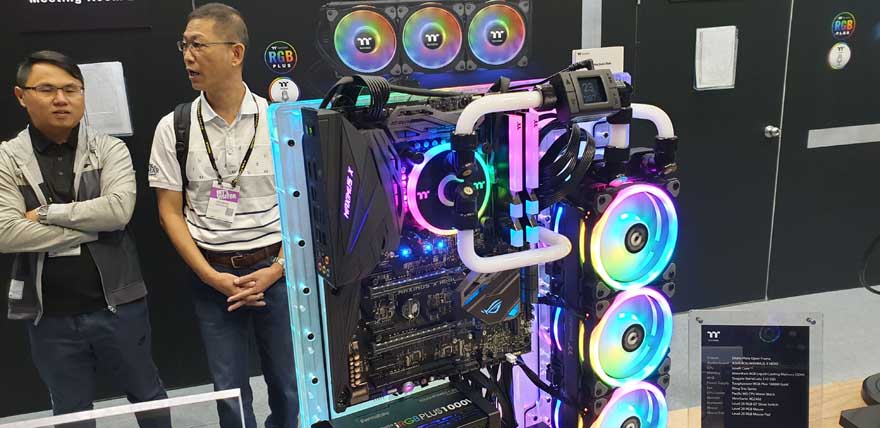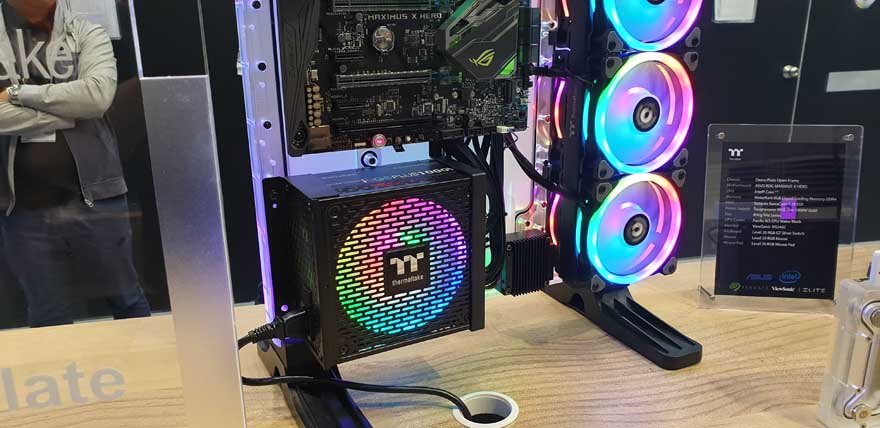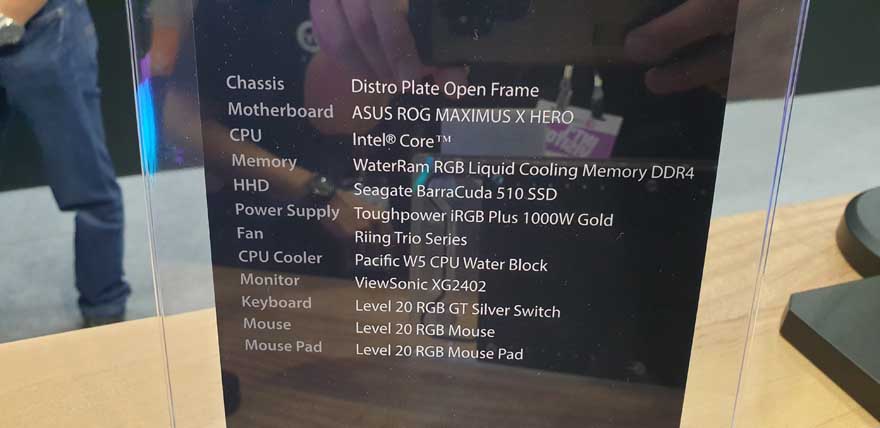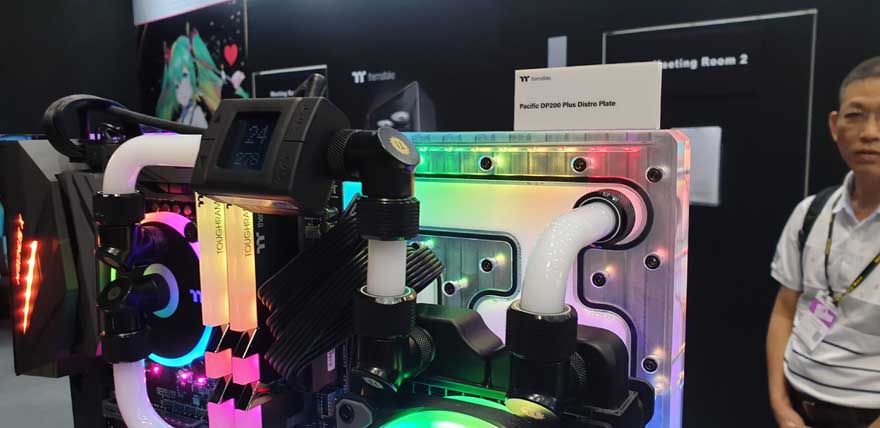 Computex 2019
We just want to say a massive thank you to our sponsors for Computex 2019; EK, Taitra, Patriot, Corsair and Viper Gaming. We'll be bringing you the latest products and news for all these brands and many more while we're in Taiwan. Check out our Computex 2019 event page for the latest!