Thermaltake Toughpower GF3 PSUs – Ready For Nvidia 40XX!
---
---
---
Mike Sanders / 1 year ago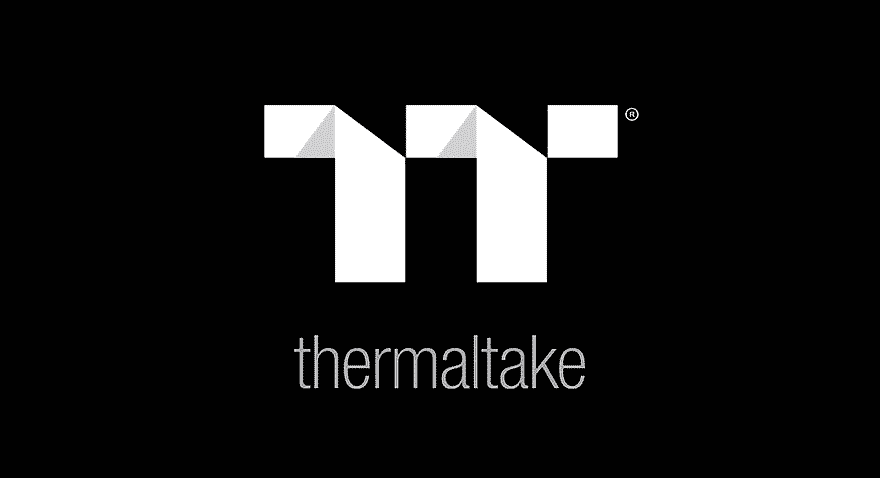 Thermaltake has announced the launch of the brand-new Toughpower GF3 series. The series is made to natively support all the latest Nvidia RTX 40 series graphics cards, including the RTX 4080 and RTX 4090, with a 12+4 pin interface and is PCIe Gen 5.0 and ATX 3.0 ready. Not only does this new series feature outputs ranging from 750W, 850W, 1000W, 1200W, 1350W, and 1650W, but they also come with a 10-year warranty, which is applicable across the entire lineup, providing the highest-quality power supplies for consumers.
The Thermaltake Toughpower GF3 series is fully modular and designed with a native 12+4 pin PCIe Gen 5 connector compatible with Intel's ATX 3.0 specifications, allowing users to run the latest RTX 40 series natively. Aside from that, the PCIe Gen 5.0 connector enables you to pump up to 600W of power through a single 12+4 cable, which is very impressive.
The Toughpower GF3 series's components have also been upgraded this time to meet ATX 3.0 standards, guaranteeing up to 70% efficiency at 2% load (60% efficiency at 2% load for the 1650 W model) and complies with power supply timing standards, ensuring the smoothest operation even when your system is running at full load. Speaking of build quality, it is the one thing we place the greatest emphasis on.
Packed with 100% high-quality 105 °C Japanese capacitors, the GF3 series is made extremely durable and more stable than ever before. On top of that, the built-in Smart Zero Fan makes zero noise when running under 30% load to reduce audible noise. Yet, you can still have the fan running at all times simply via a physical switch.
Thermaltake Toughpower GF3 Power Supplies
What makes the Thermaltake Toughpower GF3 750W, 850W, 1000W, 1200W, and 1350W stand out are three major advantages including low ripple noise, strict voltage regulation, and prolonged hold-up time. From 0% to 100% load, ripple noise produced from 12 V, 5 V, and 3.3 V are consistently under 30 mV, signifying an extended lifespan and overall better protection for your system.
What's more, the GF3 750W, 850W, 1000W, and 1200W promises ±2% voltage regulation compared with Intel's standard +5%, -7% and ±10% for -12 V. In addition, a 17 ms hold-up time will avoid your system from rebooting and makes sure the system still runs perfectly even with a brief interruption.
For users looking to upgrade to the RTX 40 series graphics cards or simply searching for a good power supply, look no further. The Thermaltake GF3 lineup is your go-to option for its high-quality materials, well-tuned features, and comprehensive compatibility with all the RTX 40 series graphics cards. For hardcore users, go for the 1650 W, which is capable of powering duo graphics cards simultaneously.

Features
Fully Compatible With Intel PSDG ATX 3.0 Specifications
Toughpower GF3 series is fully compatible with Intel ATX 3.0 Specifications which supports up to 200% power excursion, reaches 70% low load efficiency and complies with required power supply timing standards. The GF3 series can sustain up to 3x GPU power excursion and 2x total power excursion.
Made to Comply with the Latest Graphics Cards
As the power consumption of graphics cards has increased, so has their demand for power. The GF3 series is designed to support NVIDIA and AMD graphics cards, ready to supply the graphics card according to their different ways of connections.
PCIe Gen 5.0 Ready
Toughpower GF3 comes with a 16pin connector to offer powerful and stable performance allowing the PSU to run next-generation GPUs naturally.
Ultra Quiet Smart Zero Fan
Designed with our Smart Zero Fan, the fan will not spin until the load exceeds 30% of the power supply, minimizing the fan noise.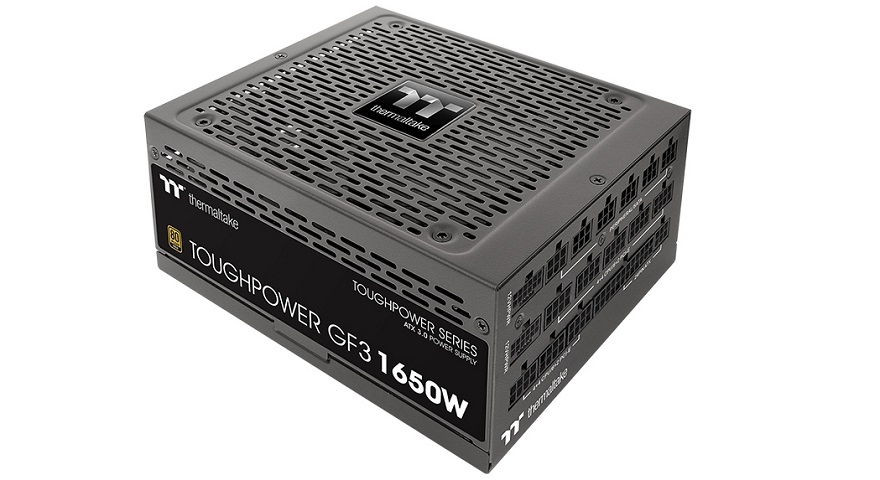 <30 mV Low Ripple Noise Design
Top-end build quality with low ripple noise. GF3 750 W, 850 W, 1000 W, 1200 W, 1350 W's all ripples are lower than 30 mV on +12V, +5V or +3.3V from 0% to 100% load to ensure a stable operation and keep your performance-critical components to function reliably for longer.
Extremely Strict Voltage Regulation
The voltage regulation of the GF3 series complies with Intel's standard +5%, -7% for major rails, and GF3 750 W, 850 W, 1000 W, and 1200 W is set to no more than ±2% for major rails, providing steady clean power through exceptional voltage stability.
Fully Modular Low-Profile Flat Cable
Offers cable selection for users while powering the system at an advantageous voltage. Low-profile flat black cable makes cable management easier, reduces clutter and increases airflow inside the chassis.
100% High Quality Japanese 105°C/221°F Capacitors
Providing great durability as well as offering the highest stability, while remaining reliable.
High Amperage Single +12V Rail & High-Class Technologies
Powerful single +12V rail can properly deliver the power you need for the best compatibility. The use of LLC and DC to DC circuit design provides very stable operation and enhanced voltage regulation.
Superior Cooling Performance
GF3 750W, 850W, 1000W, 1200W features a 135 mm fluid bearing fan, and the GF3 1350W and 1650 W features a 140 mm hydraulic bearing fan, guaranteeing superior cooling performance.
Where Can I Learn More?
The Thermaltake ToughPower GF3 series of power supplies is available to purchase now. Should you, therefore, wish to learn more about them, you can check out the official product website link here! – Alternatively, you can check out our comprehensive review of the Thermaltake ToughPower GF3 1350W power supply via the link here!
What do you think? Is your PSU ready for the release of Nvidia's new graphics cards? – Let us know in the comments!