Thermaltake Toughpower GX1 600W Power Supply Review
---
---
---
Mike Sanders / 4 years ago
A Closer Look
The Thermaltake Toughpower GX1 has a nice professional look about it which is very in-keeping with the brand ethos. Unlike many other of Thermaltake's power supplies, this one doesn't go for the RGB lighting and instead has an all-business approach.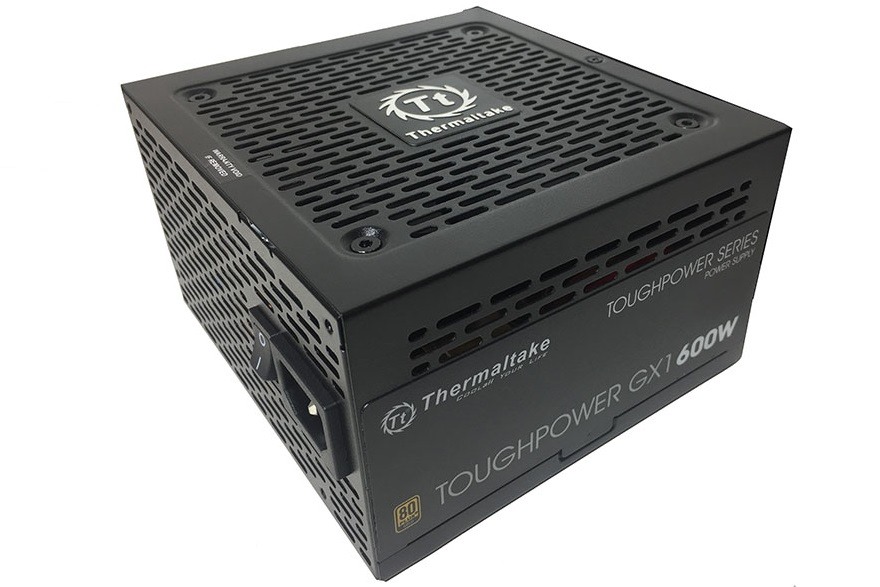 While there is branding on the power supply, it's all very low key. A factor which actually makes it look really good.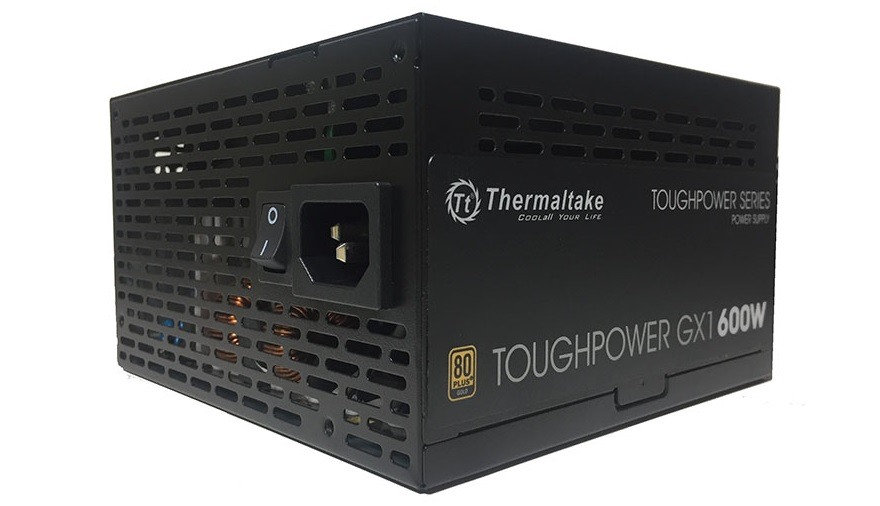 The top of the power supply carries what is perhaps the most obvious bit of advertising. Specifically, with the logo placed front and centre. You will, however, note that the area (which contains their 120mm fan) is nice and large. A factor which should help promote good airflow.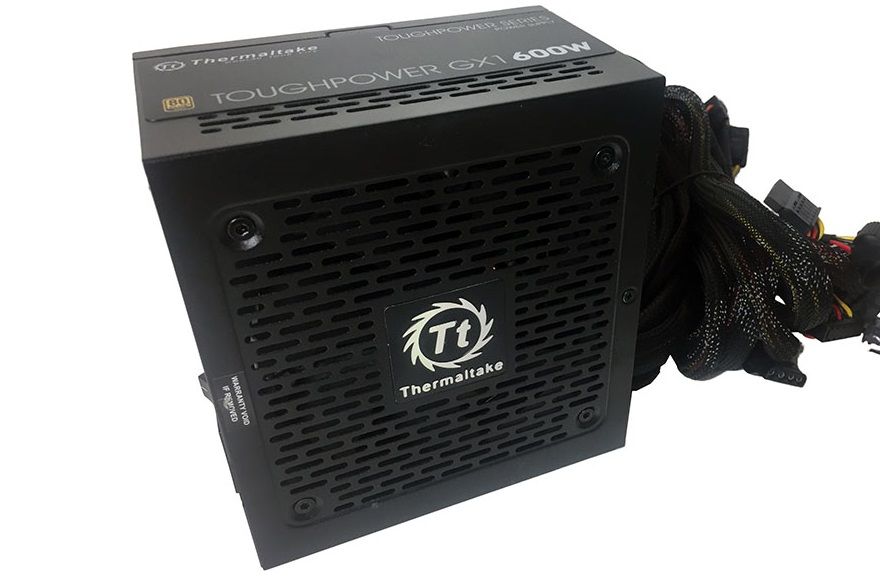 The back of the power supply contains all the technical specifications to the power supply. This includes the wattages provided to the individual rails on the power supply.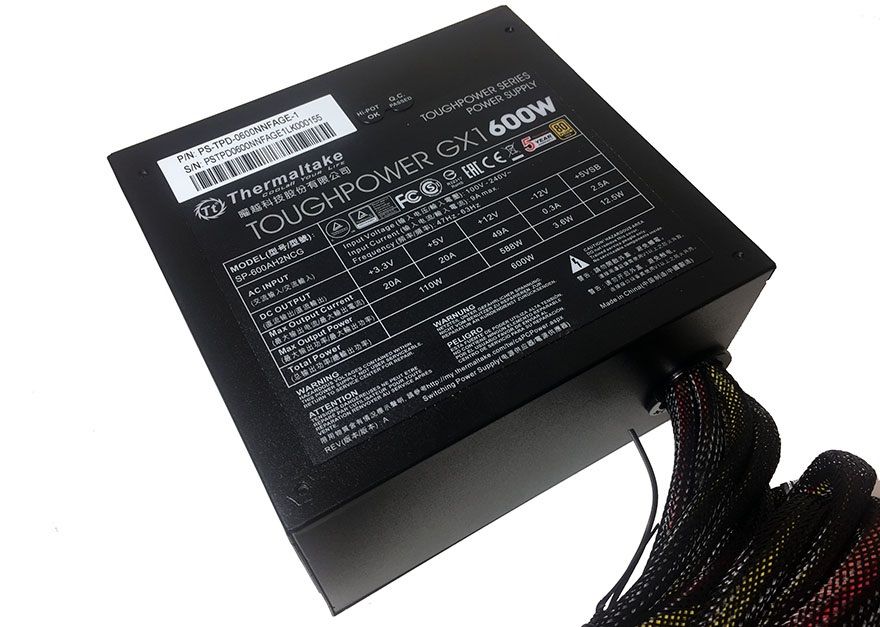 The exhaust vent has been used well with some nice large gaps to nearly all of the available area. Clearly done clever design choices were make here to make this ventilation area as large as possible.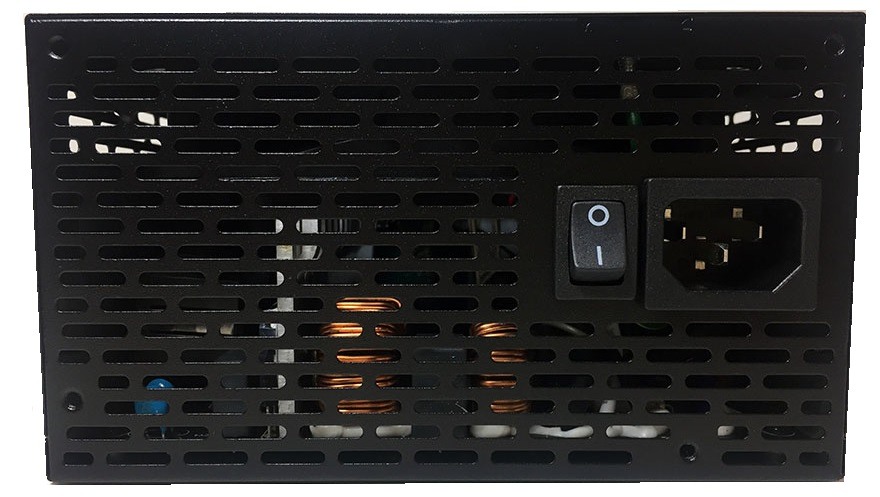 So, taking a lot at the overall design, it carries all the hallmarks of a solid, sensible and reliable power supply. Admittedly, hallmarks that we have come to associate well with the Thermaltake brand.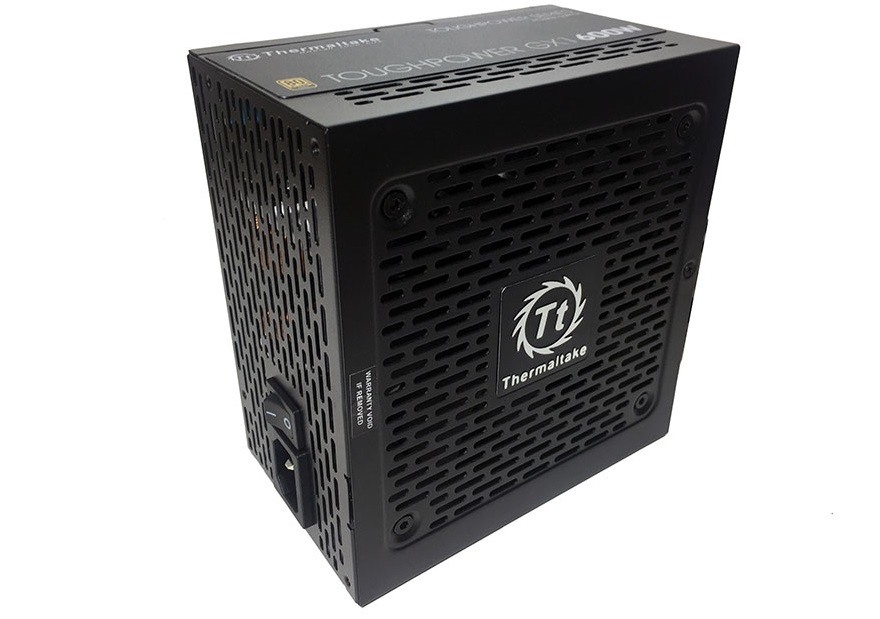 Cabling
As this is a non-modular power supply, all cables are directly attached to the power supply. In terms of the cables themselves, they are exceptionally well protected within their woven casing.
A slight criticism could be that their lengths are not exactly massive. As such, if you're particularly keen on cable management or have an unforgiving chassis, this might be a problem. For the vast majority of systems, however, you have everything you need here to get hooked up with very little wasted!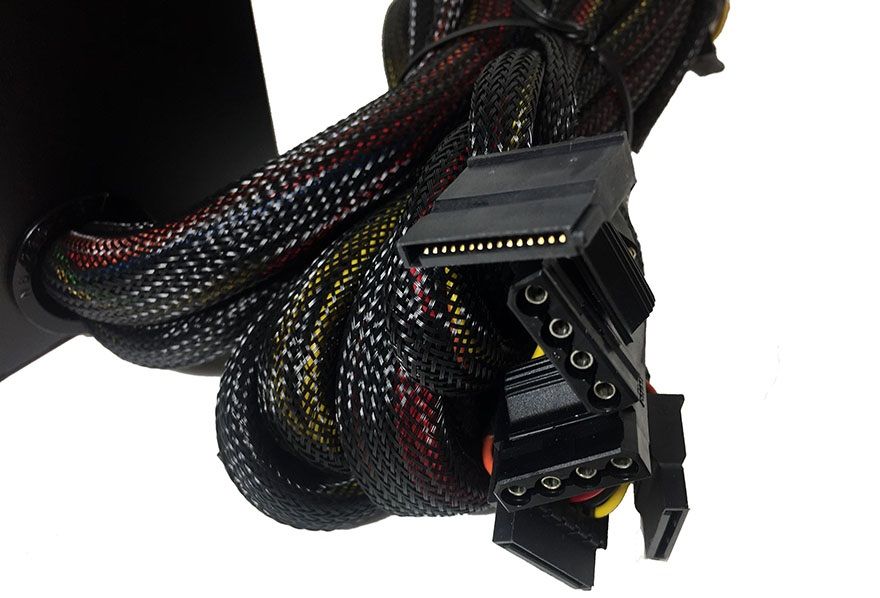 Accessories & Manuals
As this is a power supply, you clearly don't require that many accessories out of the box. You are, however, provided with a full product manual, a warranty information booklet and a power cable for your specific region.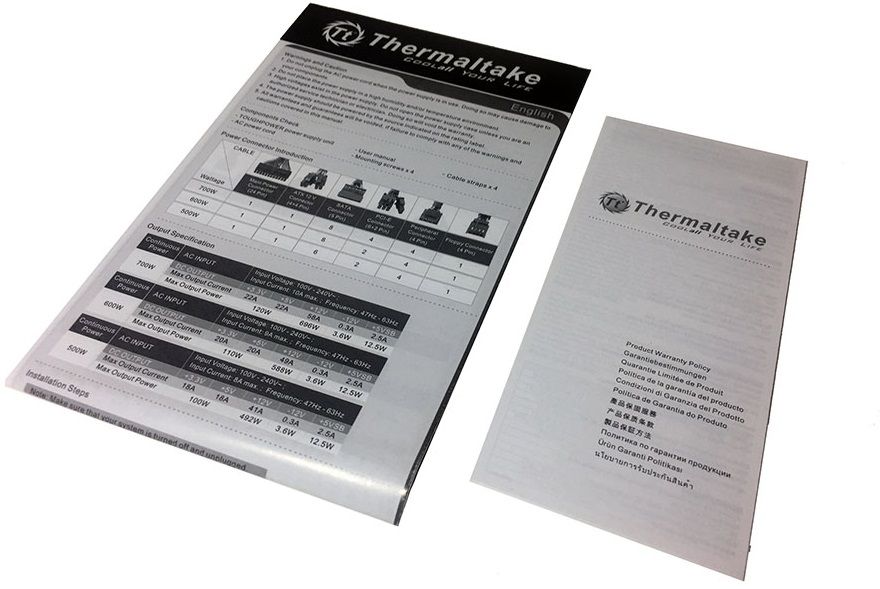 Internals
Unfortunately, in this instance, we were unable to gain direct access to the internal components of the power supply. This isn't necessarily unusual and sometimes power supplies are just a little too well put together. You are, as a consumer, of course not advised to go poking around inside a power supply.
What we can, however, confirm is that the Thermaltake Toughpower GX1 comes with a Nichicon 105c rated main capacitor. Being Japanese, this is about as good as it gets with Nichicon, in particular, being one of the most reputable brands.