Thermaltake ToughPower SFX 450W Power Supply Review
---
---
---
Mike Sanders / 1 year ago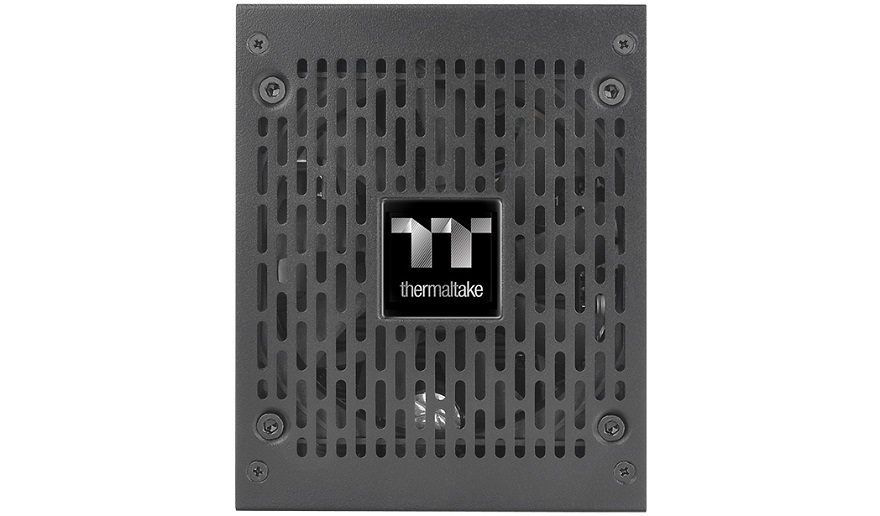 We make no secret of it here at eTeknix that we have a lot of love for Thermaltake. Admittedly some of the directions they've gone in more recent years with RGB/ARGB lighting has created comment among our fans, but in terms of manufacturers truly trying to bring affordable and innovative products to the market, they are, one of the few left that is really trying to make a difference.
When it comes to reviews, however, no matter how much we might love a company, we never allow any rose-tinted spectacles to get in the way of telling you what we really think. With the new Thermaltake ToughPower SFX 450W power supply, however, if you are currently looking to put together a new small form factor PC build, then this definitely seems to be worth checking out!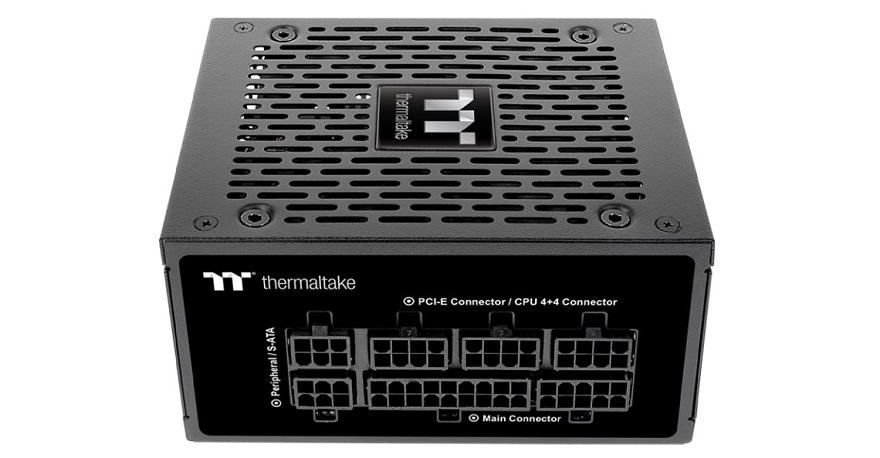 Thermaltake ToughPower SFX 450W
Despite coming in a surprisingly small SFX package, this power supply still manages to pack a lot of truly excellent features even the most discerning of PSU consumer couldn't help but give a silent nod of approval to. These include an 80-Plus Gold efficiency rating, fully modular cable design, and the inclusion of 100% Japanese capacitors in the products design.
Overall, this certainly looks to be a very decent design. And in many cases, way better than you'd usually see from more fully-sized standard models. – Available in wattage outputs from 450w all the way up to 650w as well, for those looking to put together their next small form factor PC, there's something for practically everyone here!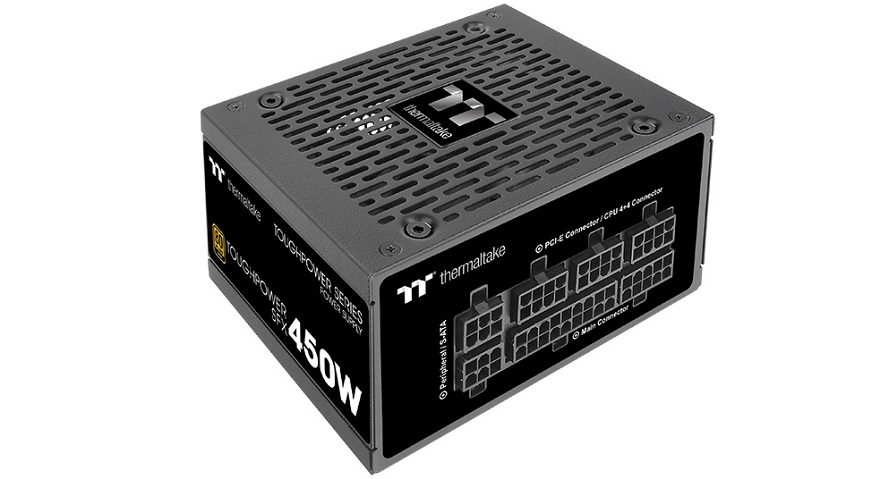 What Does Thermaltake Have to Say?
"The Toughpower SFX 450W Gold is an upgraded version of our previous SFX form factor PSUs, targeting users who are using Mini ITX cases or other compact cases. The dimensions of the PSU are 100mm (D) x 125mm (W) x 63.5mm (H) as standard profile. Moreover, it is constructed with premium components and advanced technology which makes this PSU a reliable and stable power supply unit. With an ample 7-year warranty, the Toughpower SFX 450W Gold can satisfy the market where PC enthusiasts are looking for a premium power supply with all the latest features."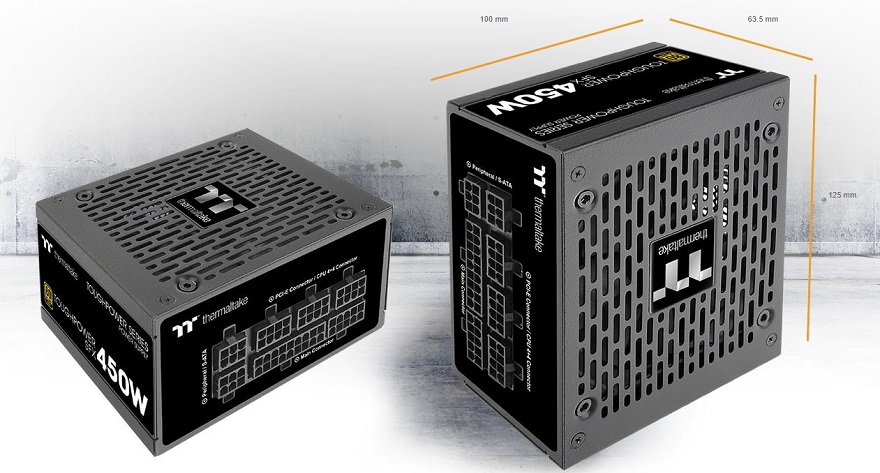 Features
High amperage single +12V rail design
450W Continuous output at 40C/104F operating environment
100% High quality Japanese capacitors
Fully modular low-profile flat black cables
Low ripple noise
7-Year Warranty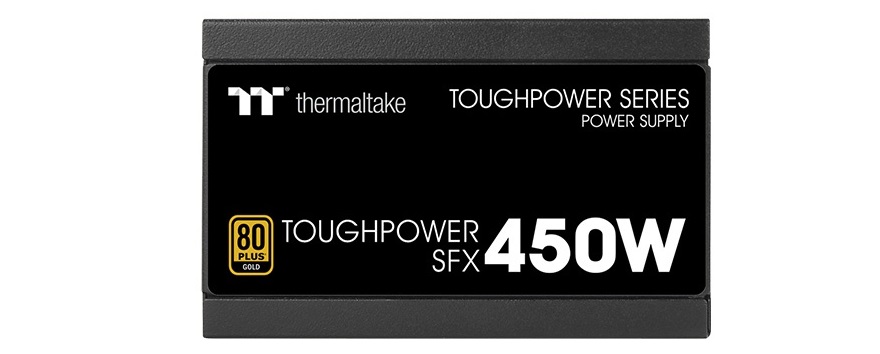 Specifications
For more details specifications, please visit the official product page via the link here!

Connections
As this power supply has been primarily designed for usage in small factor form PCs, it's not exactly surprising that you're not given an absolute mountain of cables. That being said, however, for a system requiring a 450-watt power output, you should have more than enough here to ensure you can easily hook up all of your components with likely still a few spare to go towards any future builds or upgrades.