Thermaltake Urban T81 Extreme Full Tower Chassis Review
---
---
---
Peter Donnell / 9 years ago
Introduction
---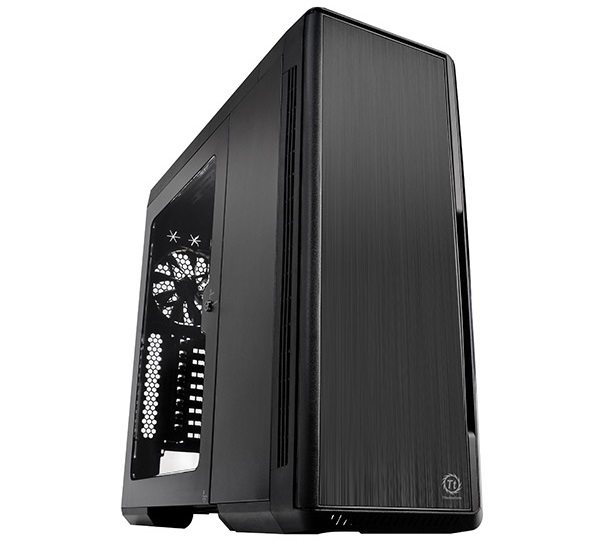 Thermaltake have already got some very cool and very popular enthusiast grade chassis on the market, the Level 10 GT and the Chaser A71 are both great examples of this. Their Urban series was launched last year and has gone from strength to strength as Thermaltake expand the series, and now we see the new top king of the range with the release of the Urban T81.
The Thermaltake Urban T81 is an absolutely beast, we first saw this chassis out at CES 2014 and we were blown away by what it was capable of, so I'm very happy to see it here at eTeknix HQ. It's been packed with features that make it a formidable weapon for ultra-high end system builds, tailored to not only meet the demands of modern water cooling solutions, but also provide some industry leading air cooling options too.
As you can see from the rather extensive specifications below the chassis is capable of holding plenty of storage in both 2.5″ and 3.5″ formats. It also features a built-in fan controller and most impressively it comes with not one, not two, but three high quality 200mm fans pre-installed! As well as an extra 140mm fan in the back; as far as pre-installed fans are concerned, the T81 is way ahead of the rest of the market.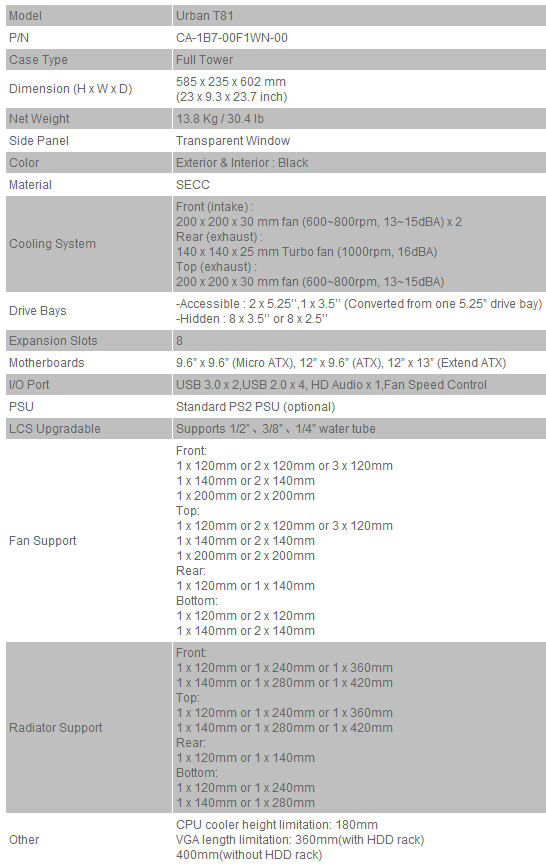 Since the specifications chart is just a sea of numbers, lets take a quick look at the radiator support diagram below. As you can see, there is room for epic custom loop water cooling, huge radiators, small radiators, they'll fit. Radiators can be mounted in the front, back, top and bottom simultaneously.
The fan support list is just as impressive, with the ability to mount four 200mm fans on this chassis, keeping in mind that three 200mm fans come pre-installed.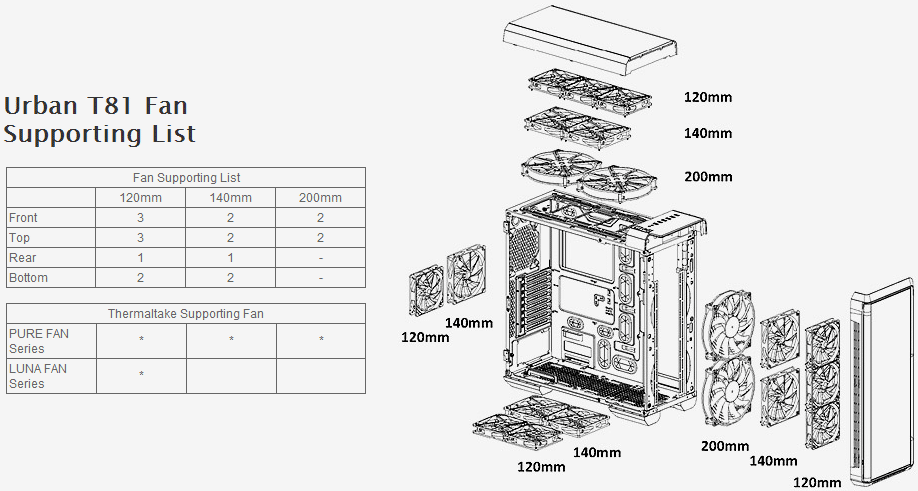 The T81 comes packaged in a fairly standard looking box, with a high contrast representation of the chassis overall design on the front.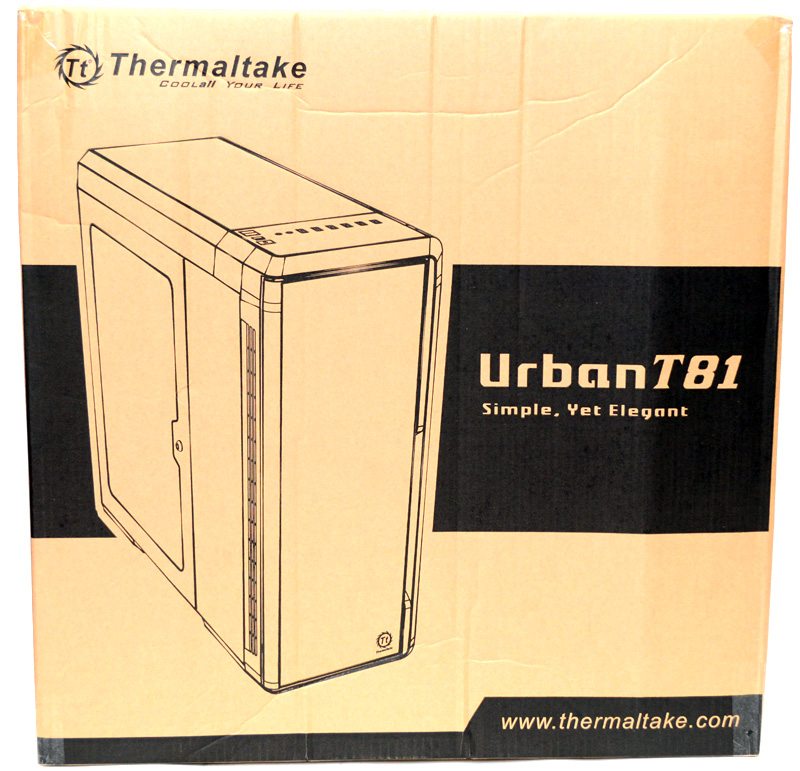 On the interior of the box you'll find some Styrofoam packaging on each side as well as a black cloth cover to keep the case protected.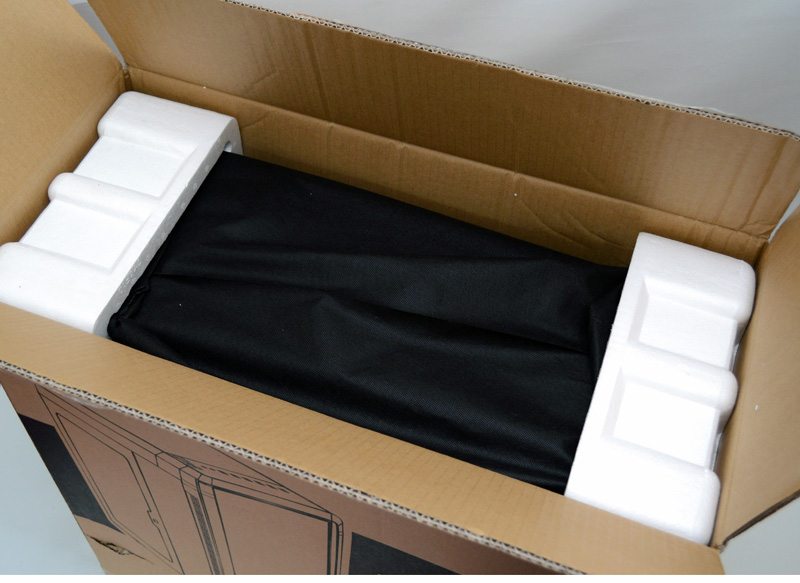 The case comes really well covered with plastic film on the interior and exterior of the side panel, as well as protective film and tape on all glossy panels and moving parts.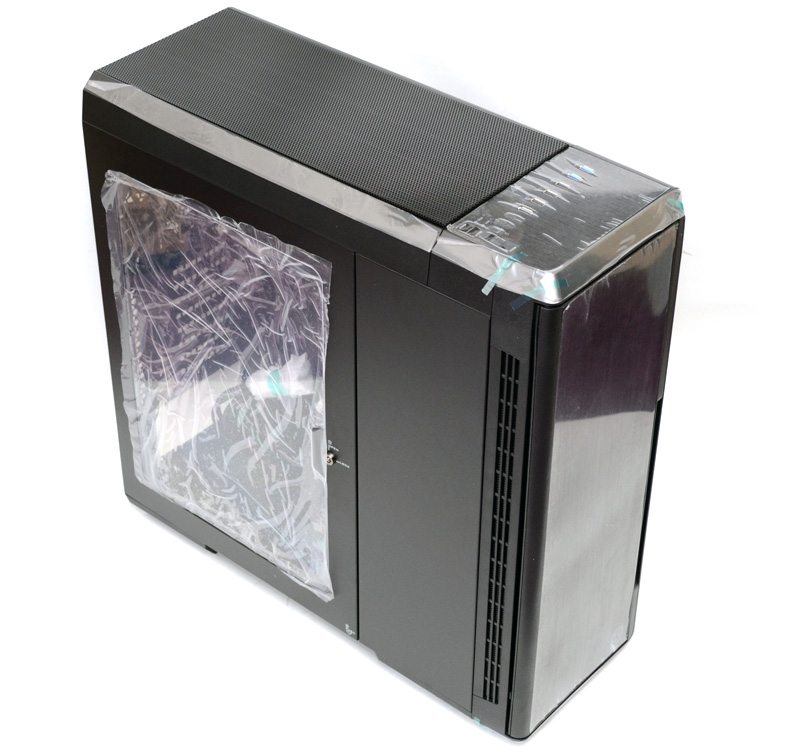 Inside the chassis you'll find a small brown box which contains a pair of brackets, a CPU 8 pin (4+4) extension cable, some cable ties, an internal speakers and all the nuts and bolts you'll need to install your components.