Thrustmaster Launch Ferrari 250 GTO Wheel Add-On
---
---
---
Bohs Hansen / 4 years ago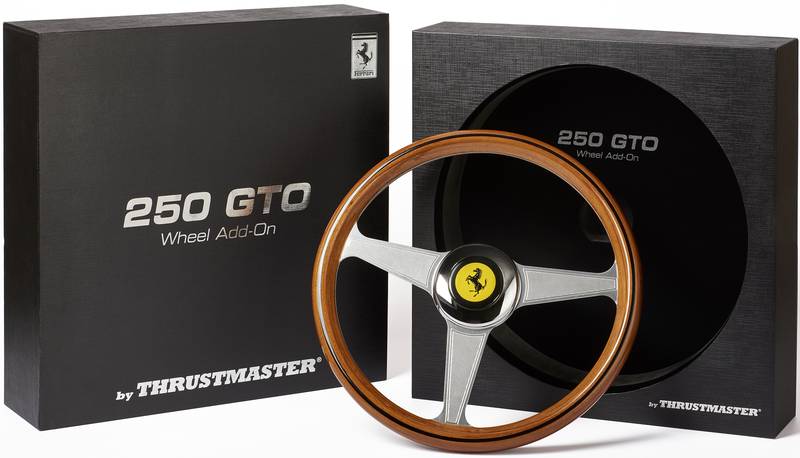 Thrustmaster is ready with a new add-on to their series of steering wheels, a limited edition Ferrari 250 GTO wheel add-on. The new add-on is compatible with existing Thrustmaster bases and not a complete solution.
We've seen a lot of great racing games released over the past couple of years and they draw a particular kind of crowd. Racing enthusiasts aren't shy when it comes to spending their hard earned money to gain the perfect experience. And they have to dig deep to get this beauty which comes at an MRSP of £349.99. Besides the wheel add-on, you'll need a base, a shifter, and a pedal set to complete your experience.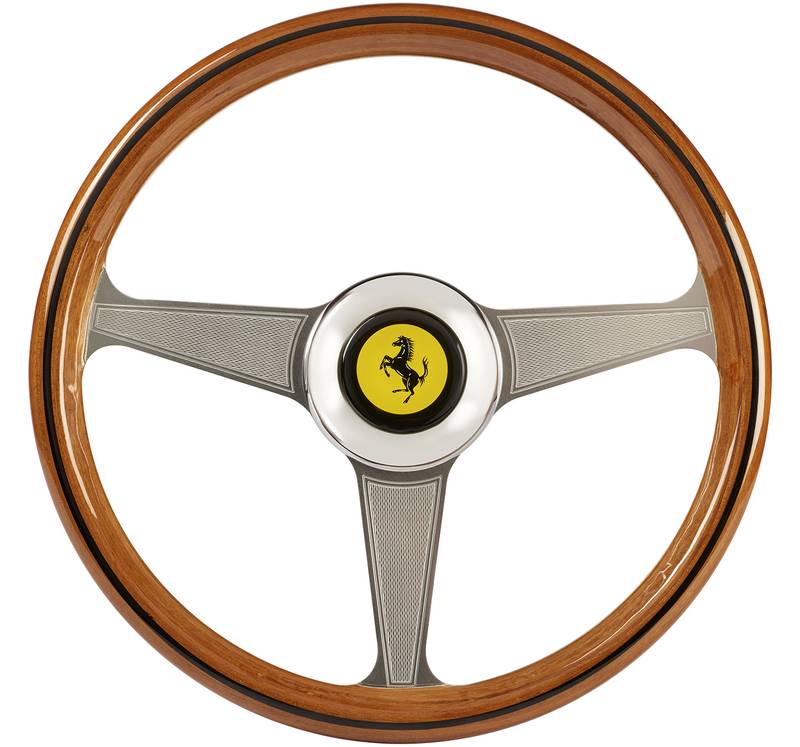 Wood-Crafted Vintage
The Ferrari 250 GTO wheel add-on is officially licensed, and it is an 8:10 scale replica (33 cm in diameter). Ferrari's 250 GTO is one of the most legendary cars ever created. It is also a three-time consecutive GT world champion from 1962 through 1964.
Thrustmaster's model proudly sports all of the original wheel's features, first and foremost regarding materials. The Ferrari 250 GTO wheel add-on boasts a metal faceplate and internal structure. Naturally, it also has an authentic Ferrari chrome logo plate in the centre. However, the highlight must be the genuine high-quality wood covering the wheel's entire circumference with a black ring running through the middle.
Officially Licensed and Limited Edition.
One of the reasons for the price is the official Ferrari license. That can't be cheap. The fact that the add-on is a limited edition is undoubtedly another reason. However, it does match with the Ferrari 250 GTO itself. It was also a limited edition, and the company only produced 36 of these cars between 1962 and 1964.
The release comes in celebration of Ferrari's 70th anniversary and as a tribute to the legendary manufacturer.
Ferrari 250 GTO Compatibility
Thanks to Thrustmaster's quick release system, the Ferrari 250 GTO wheel add-on is compatible with Thrustmaster T-series racing wheels. That includes the TS-PC Racer, TS-XW Racer, T-GT, T500 RS, T300 series, and TX series. The TH8A add-on shifter would also complement the setup in an H-pattern gearshift mode. You will have to apply a firmware update to some of the bases, but that's details.
Pricing and Availability
The Ferrari 250 GTO wheel add-on will be available from December 20, 2017 with an MSRP of £349.99 including taxes.