Titanic VR Brings History To Life In The Best VR Game I've Seen
---
---
---
Mike Sanders / 4 years ago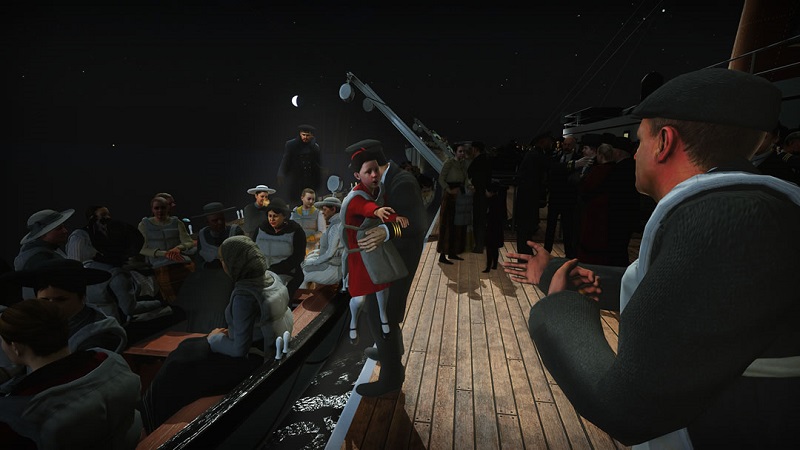 Titanic VR Brings History To Life
It's been over 100 years now since the Titanic sunk to the bottom of the Atlantic. In terms of the prestige of the ship and the number of lives lost, it is perhaps one of the best-known disasters in history. Thanks to a VR game recently released though, you are able to take an almost hands-on role to get a much better understanding of what happened that fateful night.
It might sound crazy or hyperbole, but this might be one of the VR games I've played to date.
VR Gaming
Now don't get me wrong, this game isn't fun. So I don't really put it next to Rick and Morty or Knockout League (both of which are excellent). In terms of educational, general interest and history this game blurs the lines enough through the use of the VR technology to give you a much better insight into what happened.
Titanic VR represents a lot more than the sum of its parts. Remember how you once imagined school being about putting on a headset and being sent to a faraway place in history? This is it. Hence, why I believe that this game could represent one of the best uses of VR technology.
How Does It Play
The game doesn't really fully utilise the VR capabilities. It is designed more for you to sit down (like on Star Trek). I also understand that is has been made more with the Oculus Rift in mind than the Vive. That being said though, for an experience that takes roughly 4-6 hours, this is one of the best VR experiences I'd had to date. Not because it was fun, but because it was fascinating and after I'd finished it, I felt like I'd actually learned something.
If you enjoyed Everest VR – You definitely need to check this out!
For more details, you can check out the official website here!
What do you think? Whats the best VR game you've played so far? – Let us know in the comments!